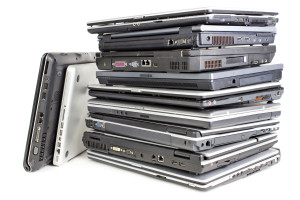 Laptops provide computing flexibility and performance almost similar to that of a desktop. In fact, a good laptop also ensures to be a powerful workhorse as well as an entertainment powerhouse, anywhere, anytime. While desktops are found to be much more easily upgradeable, what really provides an added advantage to laptops, is its mobility and design.
Consumers looking to purchase laptops in India, are currently spoilt for choice. With a number of laptops flooding the market differing in makes, sizes, features and prices, it is no easy choice to make your pick. But, before you try to wrap your head around details and specifications, you should ideally be able to answer the following two questions:
What is the purpose/usage?
Defining the purpose as to why you want to buy the laptop, and the estimated amount of usage that you intend to do on it, are essential questions that you need to ask yourself before you begin your search. Once you have identified your reasons, it becomes a lot easier for you to narrow down your choices, and compare between only 5-10 laptop models, rather than going through n-number of segments cluelessly.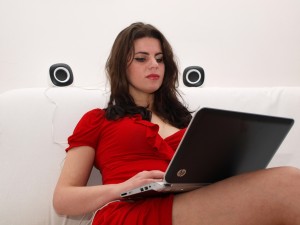 So, if your usage involves browsing the internet, sending emails, organizing photos, using word processor, then you might be comfortable using laptops falling in the entry-level or budget category. However, if you like to stream music and movies, store multimedia files, create media-rich presentations and game casually, then you must have a look at the mid-to-high range laptops. However, you must note that you will incur additional costs if you choose to get an upgrade on specific components such as graphics or storage.
The premium-end laptops, meanwhile, are meant to carry out heavy photo editing, high resolution video production, heavy graphics designing, high-quality audio recording, playback of full HD and high quality movies, and of course, gaming.
If you are impressed with Apple's lineup of laptops and want to go with Mac OS X over Windows, the challenge of selecting a laptop becomes a lot easier but the budget spikes up significantly. Apple's Mac OS X laptops such as the MacBook Air and the MacBook Pro are best suited for you if you wish for a balanced machine that gives suitable hardware and a spruced up operating system that assures you to take care of almost everything under the sun. Well, almost.
Are you flexible on the design?
By its very definition, laptops are portable and easy to carry around, owing to its compact design. However, there are several aspects relating to design that you must make sure to keep in mind. Two key aspects are – screen size and weight.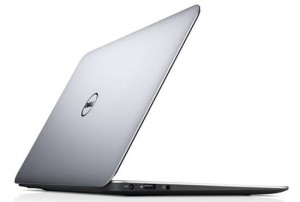 Slim, compact laptops are much easier to carry around owing to the lightness, as compared to the thick, rugged ones which are heavier. Each and every hardware component – right from the dedicated graphics card to the battery – adds up to the weight and the width. Ultrabooks are the prime example of a super slim yet powerfully-backed laptop with great battery life and speed. Convertibles – which have a hybrid form factor that allows using the screen as a tablet as well as a laptop – too falls in this category. Ultrabooks and convertibles, though, come with a hefty price tag.
In terms of screen size, the smaller the screen size, the more compact and lighter the laptop tends to be. Laptops with about 11-inch to 14-inch screen size can be comfortably carried along everywhere daily. But do note such compact, ultraportable laptops offer cramped keyboard. Whereas laptops with 15-inch to 17-inch screen bulky and heavy to carry around but offer comfortably spread out keyboard. Thus when it comes to design, you should look at screen size and weight to make a quick call.
Display:
A good display is an essential investment if you are likely to be spending several hours staring at your screen. Also, since these are not easily replaceable, as in the case of a desktop, having a good display will benefit you in the long run. A large number of laptop models feature HD (1366×768) resolution displays which can beam 720p movies easily. If budget isn't a major concern, then look out for screens with 1440×900 or 1600×900 resolutions for a wide display experience. For a laptop with a full HD (1920×1080) resolution, IPS (in-plane switching) panel display screen is recommended to keep it relevant for the next two to four years.
Keypad and Touchpad: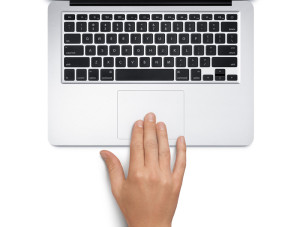 Having only an impressive hardware, without a great keyboard and touchpad to back your system up, isn't enough. A keyboard with decent space between keys, great tactile feedback as well as feel would offer a much better typing experience compared to a compact keyboard. A Touchpad acts as a mouse replacement, doesn't have enough longevity. The Apple MacBook Air and MacBook Pro models have a glass panel layered touchpad which is responsive and widely acclaimed. Meanwhile, Windows OS based laptops struggle to offer a similar experience and thus, users have to purchase wireless mice to use along with them.
Connectivity:
The USB ports at the side of the laptop take care of connectivity. While these are normally present in most laptops, if you have a lot of hardware and tend to engage in data transfer frequently, then you must go in for a laptop offering USB 3.0 ports. A HDMI port is useful to be able to connect the laptop to an HD projector or HDTV.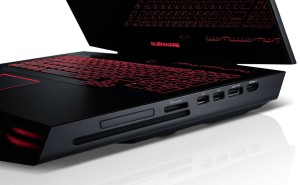 Weight:
Lightweight laptop can be easily carried around in a carry case or a back up and used comfortably on the move. The larger laptops are mostly meant to be used as workstations and can be quite a pain to carry around everyday.
A stylish looking laptop may look great, but rarely comes with a compelling hardware. So those of you who do not emphasize much on the cosmetic look of a laptop should certainly pay close attention to the internal hardware.
Another factor that one must consider is the component that goes into the laptop. Pre-configured laptops provide the hardware on as-is basis and are seldom upgradable. However, laptop manufacturers offer a sizeable number of laptop models with upgradable components. Do note that each component upgrade adds to the overall cost of the laptop. Therefore, you must be very specific on the component upgrades. Here is what you should look for in the hardware department:
Processor:
A faster CPU may not always be a better choice, because that puts more heavy strain on your pocket, especially if you are a gamer. This is one of the components of a laptop, which you can invest in depending on your requirements. If you've got to perform tasks such as 3D modeling or crunching numbers using math softwares, you could easily go in for an Intel Core i5 or AMD Puma mobile chips based system.
For basic productivity and web browsing tasks, the Intel Core i3 or AMD's new A series APUs offer sufficient power and battery life. If you are looking for more processing muscle then go in for Intel Core i5/i7 or AMD FX series which offer a variety of different features to amp up the clock-speed. The top-of-the-line Intel and AMD chips deliver enough power to carry out video editing, audio editing, 3D modelling, run mission-critical apps, and play the latest games comfortably.
RAM:
A decent amount of memory space is important to give you a hiccup-free experience. This is why we recommend using at least 4GB of RAM which can last you at least for a couple of years. Also, if you do plan to stick with an operating system for a few years, then we recommend that you look for models which offer a RAM upgrade option. It is a cost-effective upgrade which ensures a smooth and hassle-free performance even with two-three generations of OS updates.
Graphics: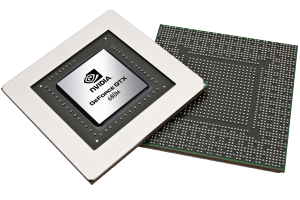 All laptops have an on-board graphics card integrated within them to process basic multimedia and gaming easily. Laptops with an Intel processor have an Intel HD graphics card to support basic multimedia and casual gaming. If you are looking for extra graphics power, go in for models which have dedicated mobile graphic cards made by NVIDIA or ATI. You must however note that these mobile graphics cannot be as easily upgraded as RAM. A mobile graphics card with 1GB video RAM is enough to be able to play full HD movies and play high quality games in a full HD display laptop.
Storage: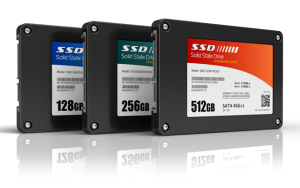 Most laptops provide you a Hard Disk Drive with 250GB, 320GB, 500GB or 1TB storage options. A larger storage size tends to bloat up the overall size of the laptop. Almost all laptops pack a 5400 RPM (rotations per minute) hard disk to run the operating system and let you store files. The HDDs with 7200 RPMs cost a bit extra to deliver better performance. The HDDs are a bit noisy, but they are easily available and also affordable.
If you are willing to spend a sizeable amount for getting superior performance can opt for Solid State Drives. Apple's MacBook Air and MacBook Pro models have moved to SSDs since the last couple of years. Even Windows based Ultrabooks and select premium laptops feature a SSD or Hybrid (SSD and HDD) storage. The operating system, games and applications load in matter of seconds through SSDs. That is possible since SSDs don't have any moveable parts, faster, slimmer, and function quietly.
Battery: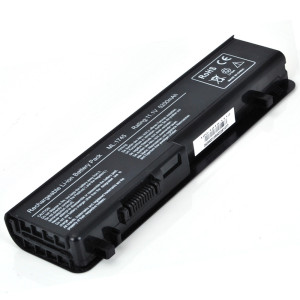 The battery is the lifeline of the laptop, which keeps it running and also adds significant weight to the system. Although the laptop manufacturers specify the battery life of every laptop, one must not that those hours are clocked using specific configurations in a lab environment. Therefore, the actual battery life differs in real world usage. An average laptop offers a six-cell battery and delivers up to 5 hours of battery life depending on the usage.
Only a handful of laptop models offer a bigger nine-cell battery pack and that too for select models only. Only the ultra-portable, super slim laptops manage to give a battery life which is close to what MacBook Air (2014,2015) delivers. The current generation of mobile processors, especially from the Ultra-Low Voltage family, promise higher than the usual battery life at a marginal cost of performance.
To make the task of selecting a suitable laptop easier, we have classified the laptop categories based on their price and functions.
Entry-level / Budget Laptops
Price range: Rs 25,000 to Rs 40,000
Screen size: 10-inch to 13-inch
Purpose: Checking/Sending Email, browsing the web, organizing digital media, creating documents, and using communication apps.
Mid-range Laptops:
Price range: Rs 40,000 to Rs 80,0000
Screen size: 13-inch to 15.6-inch
Purpose: Streaming and storing sizeable multimedia, working with Office productivity suite, image editing, basic audio-video editing, and other business purposes.
High-end Laptops:
Price range: Rs 80,000 and above
Screen size: 15.6-inch to 17-inch
Purpose: Gaming, video/audio editing performance, working on 3D models, graphics design, and software development
Attributes: Bulky, heavy and low on battery life (mostly in case of Windows models)