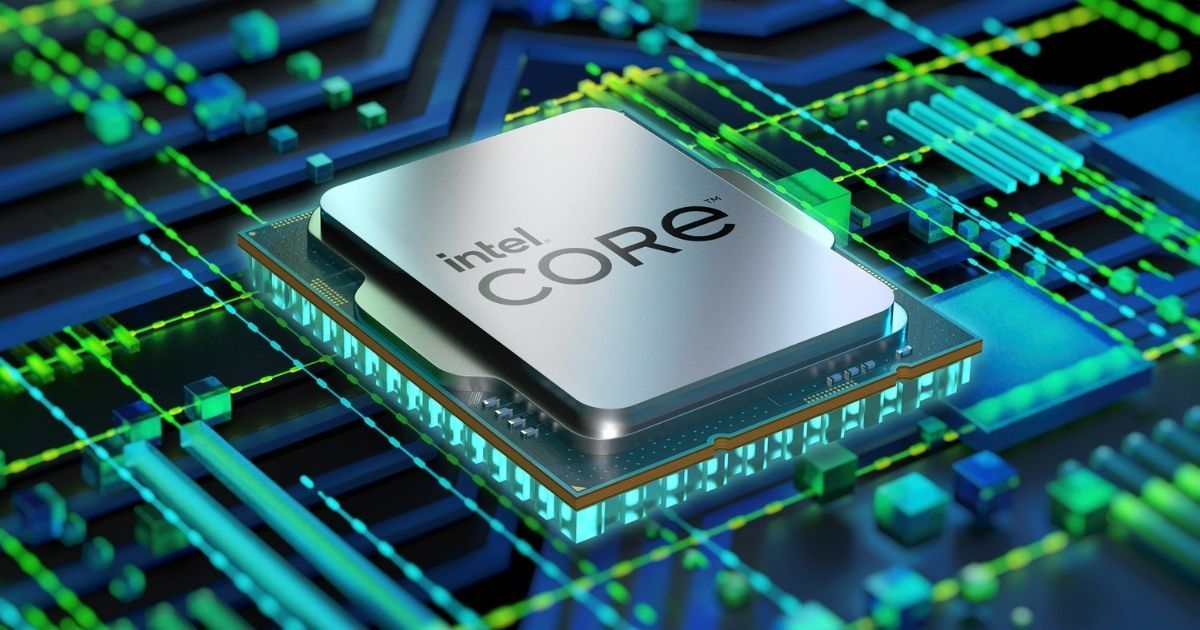 Recently, Intel unveiled its latest 12th Gen Intel Core processor. MSI, the Taiwanese PC component giant, has shared many details regarding the new processors from Intel, the latest DDR5 memory & its Z690 product lineup. Information regarding the dies, power requirements, thermal operations, and cooling configurations were revealed by MSI. The data could be helpful for PC enthusiasts.
Dies and the hotspots on new Intel chips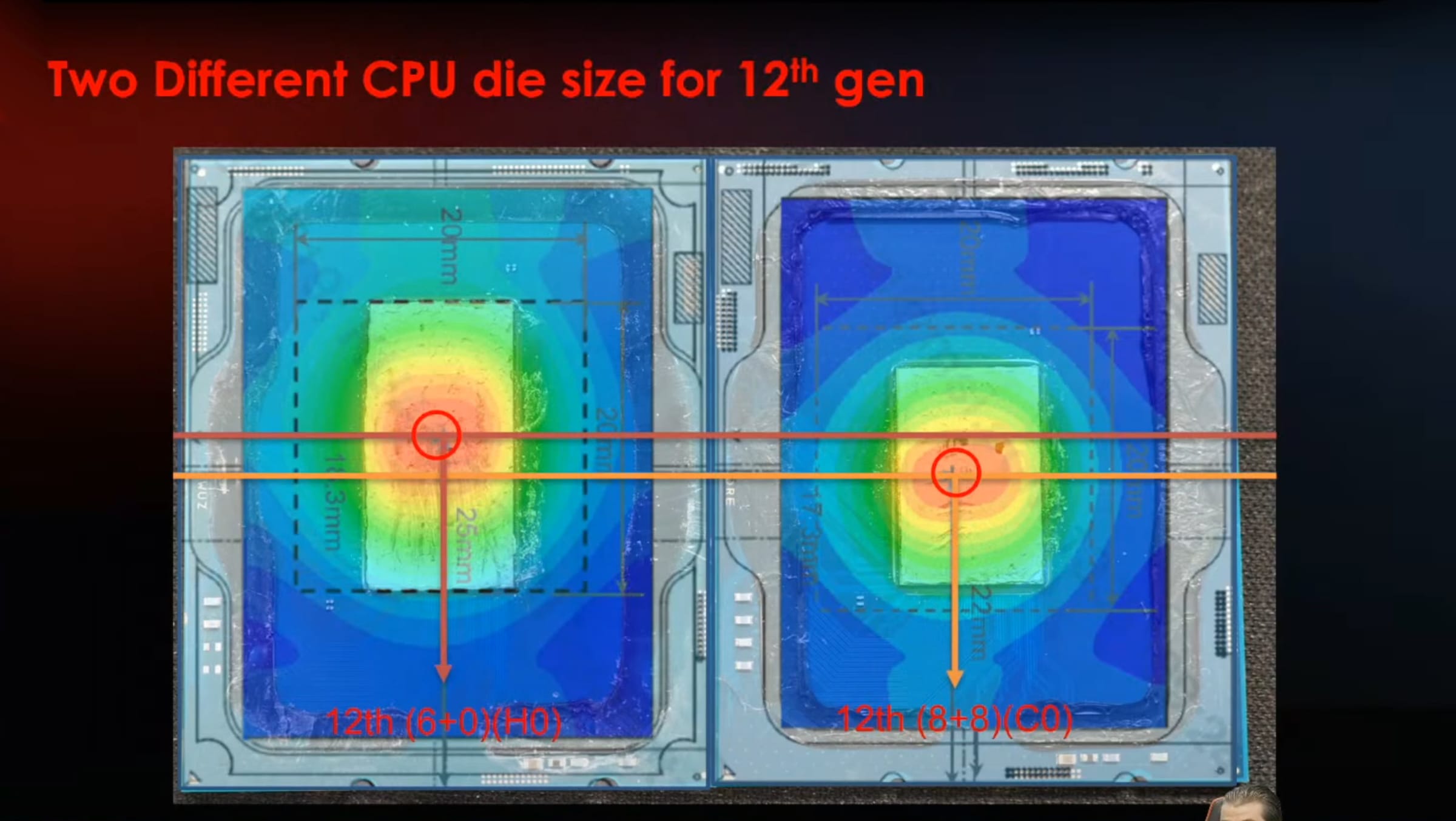 The new 12th Gen Intel Core processors have C0 and H0 dies with surface areas of 215.25mm2 and 162.75mm2, respectively. In a soldered design, the new CPUs use a Tin TIM material between the die and the integrated heat spreader. MSI stated that the dies have different hotspots due to the difference in core configuration. The C0 die has its hot spot closer to the centre, while the H0 die has a hot spot, slightly towards the left side. MSI has suggested copper-based heatsinks for the new CPUs instead of aluminium ones.
Also Read: Top Intel® 11th Gen Laptops to Buy in 2021
Intel brings DDR5 support, which brings new challenges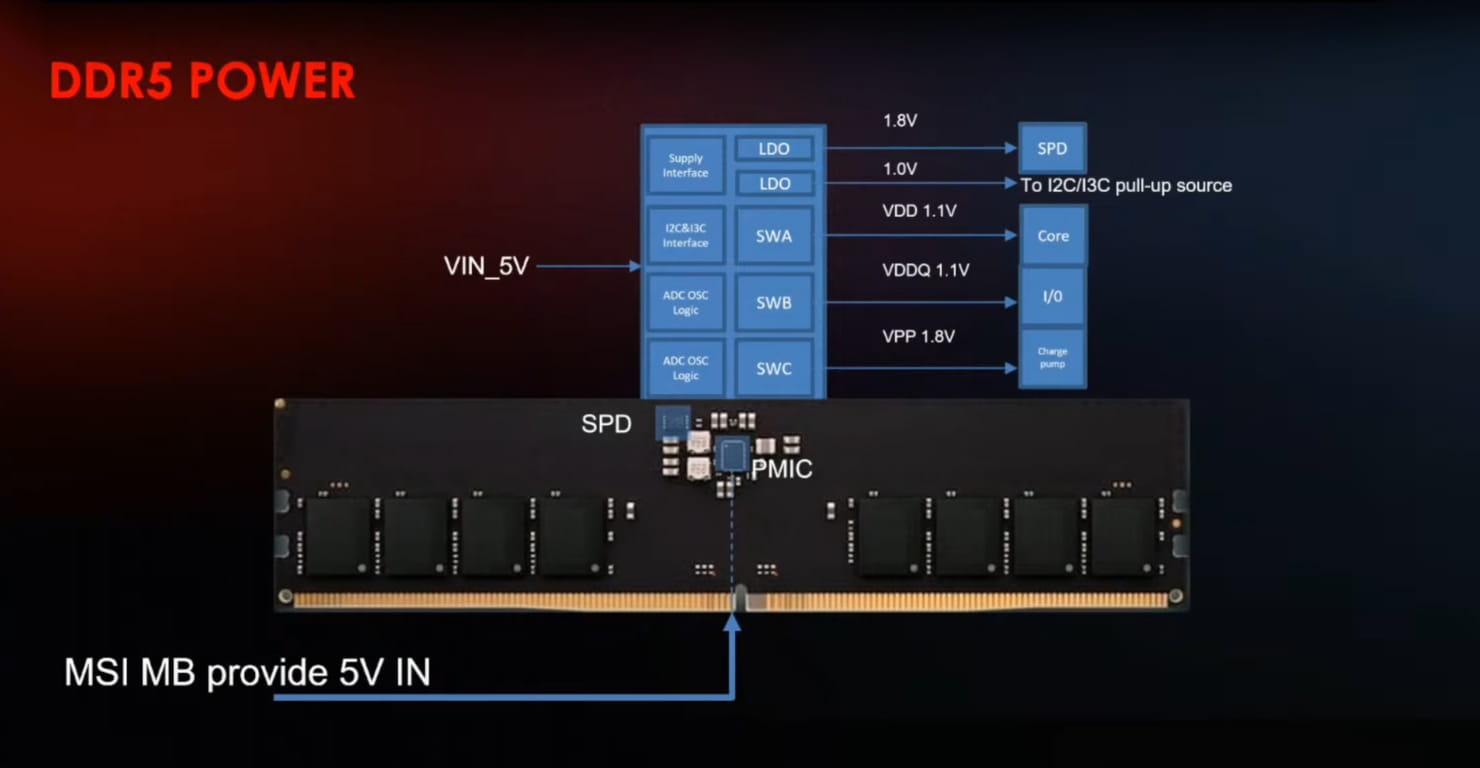 The new 12the Gen Intel Core processors support DDR5 memory, offering higher transfer speeds, larger capacities, Power Management IC, and other improvements. MSI has witnessed that while the Power Management IC lowers the requirements and improves efficiency, the ICs get hot, especially the inductors. The new motherboards will offer three DDR5 power modes, and with DDR5, now the power supply isn't provided by the motherboard directly, but it's the Power Management IC. The power is now supplied from the PSU to the PMIC at 5V. So, keeping the power supply stable is crucial, or there could be issues, so PSU manufacturers now have to take care of this stable 5V power supply.
When will DDR5 memory get cheaper?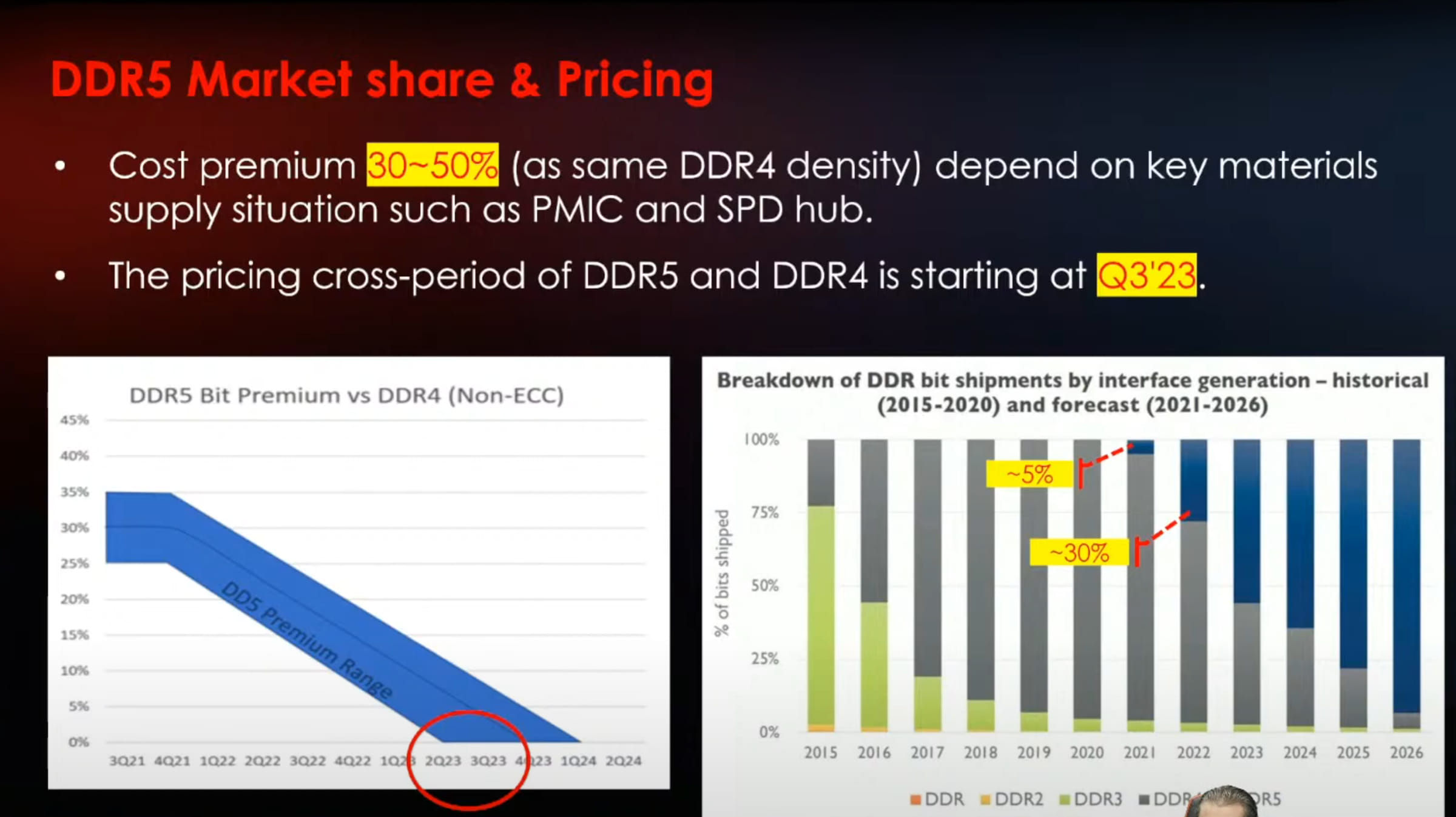 DDR5 is currently 30-50% more expensive than DDR4 memory, and MSI predicts that the prices will come down to the levels of DDR4 around mid-2023.
Also Read: MSI GE66 Raider Review- A No-Nonsense Gaming Laptop
New PCIe 5.0 AIC Card
MSI also unveiled its brand new PCIe 5.0 AIC card for the next-generation M.2 SSDs. The new AIC M.2 XPANDER-Z Gen 5 card will have a single PCIe 5.0 slot and support an M.2 SSD. It will offer up to 128 GB/s transfer speeds.