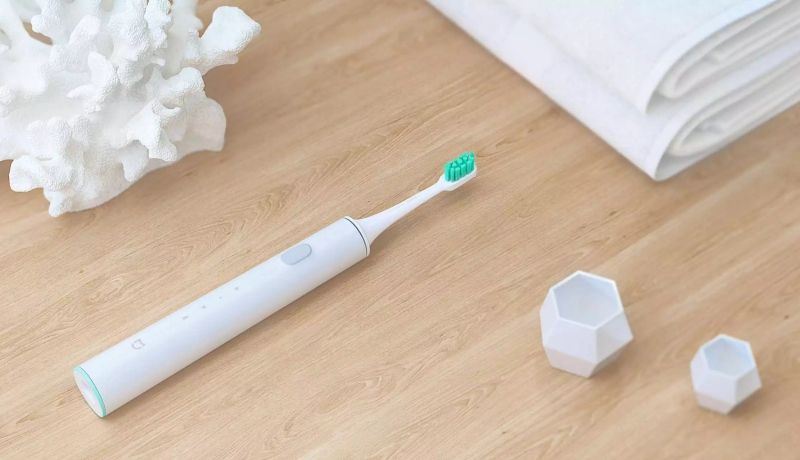 In times when established brands such as Sony and HTC were struggling, Xiaomi stunned the smartphone space with its success. Started off as a software company building custom ROMs for Android phones, Xiaomi ventured into the hardware market with its first phone in 2011. Thanks to its competent hardware combined with disruptive pricing, Xiaomi is now the top-selling smartphone brand in India. Many see Xiaomi as a phone brand, some know that the company also sell a few accessories, fitness bands, and TVs. But, Xiaomi has a much more diverse hardware portfolio than you would have imagined. I bet some of the products it develops will surprise you:
Toothbrush
If you own a Redmi device, you already spend plenty of time with Xiaomi products. But, you can go a step further and literally start your day with Xiaomi by switching to the Mi Electric Toothbrush. It uses magnetic levitation sonic motor to produce vibrations. According to the Chinese company, the motor produces 31,000 vibrations per minute. You can choose between standard and gentle mode to suit your preference. It is rated IPX7 for water resistance for obvious reasons. Like most smart devices, the Mi Electric Toothbrush has a companion app that can record stats such as duration, coverage, and uniformity of your brushing habits. The toothbrush packs-in a 700 mAh battery that takes 12 hours to charge but can last for a whopping 18 days on a single top-up.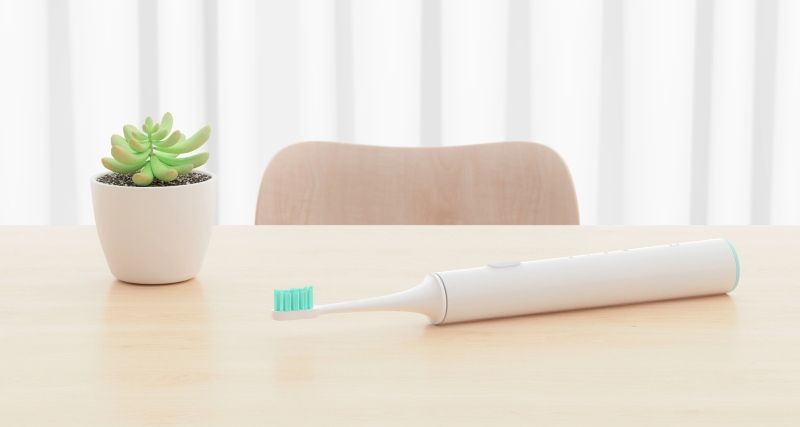 Self-Balancing Scooter
Xiaomi has been selling Ninebot Mini self-balancing scooter for years in China. The machine is equipped with an array of sensors that capture over 200 movements to balance the rider. It is said that an average person can learn to ride the Ninebot Mini in just three minutes. Thanks to its 700 W dual motor engine, the Ninebot Mini can reach the maximum speeds of 16 km/h. On a single charge, its 18,650 mAh battery provides enough juice for you to travel up to 22 km. The scooter automatically detects the terrain to adjust the ride and can climb 15-degree inclines. With its IP54 rating, the Ninebot Mini won't stop you from enjoying the rains. The self-balancing scooter's tech comes from Segway, which was acquired by Xiaomi in 2015.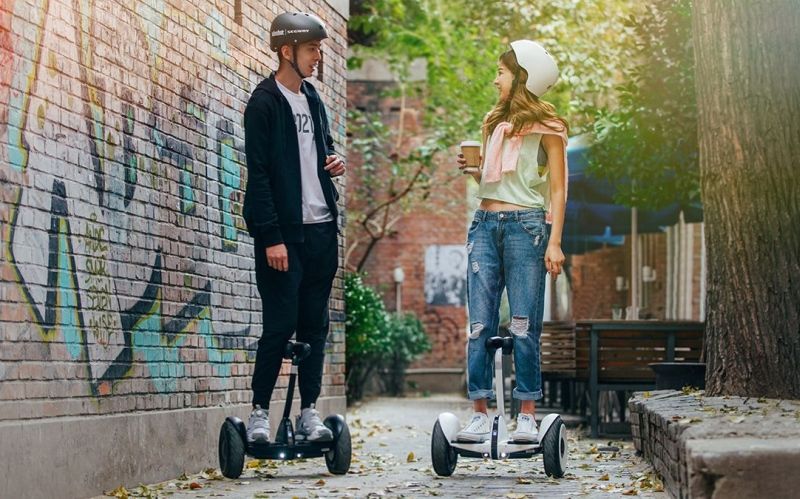 Vacuum Cleaner
Xiaomi has a gadget that your domestic help is not going to find amusing. The Chinese company's Mi Robot vacuum robot can clean around 2690 square feet area on a single charge. It uses high-tech laser ranging, ultrasonic radar, gyro, and accelerometer to map an optimal cleaning path in a room. The on-board sensors help it avoid obstacles. The Mi Robot vacuum maintains a 1 cm distance from walls and uses the edge brush to clear out the corners. The main vacuum unit has a powerful suction of 1800Pa to get rid of the dust. The machine has a 5200 mAh that works for around two hours. If you have a bigger house, Mi Robot can take a recharge break and resume the task after a power nap. Of course, Xiaomi's vacuum robot comes with a companion app that works as a remote control. Best part is that the Mi Robot never calls in sick.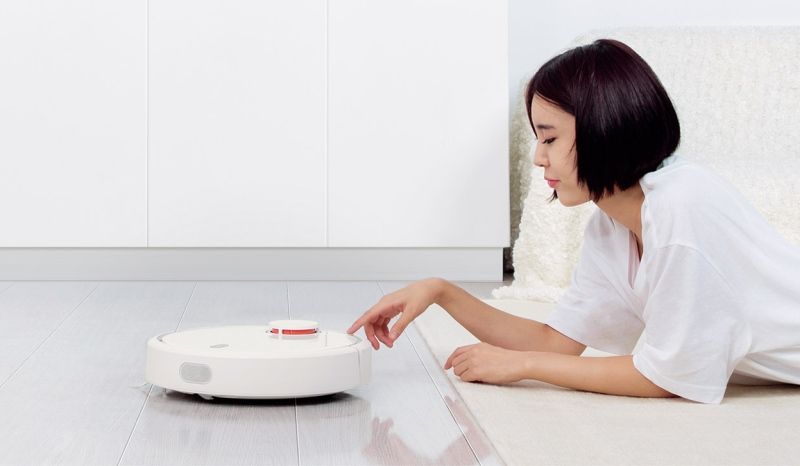 Shoes
Under Mijia brand, Xiaomi recently introduced smart shoes. Even if you put aside the technology, these shoes look neat in grey and black. Xiaomi has cleverly designed them for flexibility and to keep the weight in check. It has a reflective thread woven into laces and heel stripe for high visibility required for night running. For the smart part, the Mijia shoes are equipped with Amazfit chip. It can gather data such as speed, distance, calorie burn, and more. A companion app can turn this data into reports. It is powered by a button battery that can be easily replaced.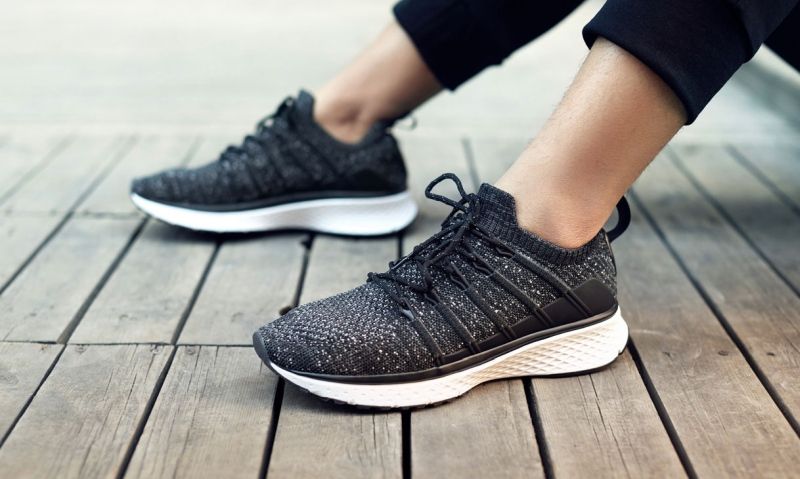 Laser Projector
Forget Mi TV and Mi TV Boxes, this is my favorite Xiaomi product on this list. The Mi Laser Projector 150″blows the competitors out of the water. While most laser projectors cost over 4 lakh rupees, the Mi laser projector can be bought for around 1 lakh 10 thousand via Gearbest. Laser projectors have technological advantages over DLP counterparts. For starters, you get incredible sharpness. This particular model offers brightness of 5000 lumens. As its name suggests, the Mi Laser Projector 150″ can project up to 150-inch screen. The projector runs Android 8.1 and is powered by a quad-core processor. Other features include Wi-Fi, Bluetooth 4.0, and Dolby support. If you truly love movies, you better save up for this baby.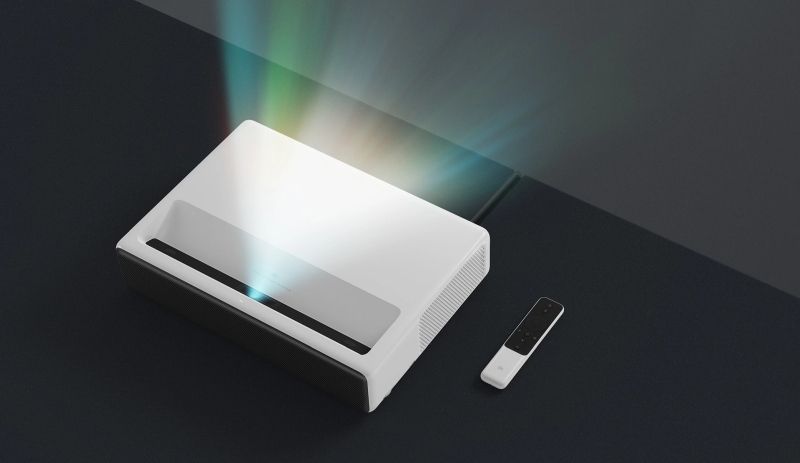 Drone
Your dream of capturing The Shining esque aerial sequence is now feasible thanks to Xiaomi's Mi Drone. While GoPro drones cost lakhs of rupees and even DJI's flying machines capable of 4K recording are priced at minimum of Rs 60,000, Xiaomi's Mi drone can be bought for Rs 30,000 from Bangood. It comes with 3 axis gimbal to capture jitter-free cinematic videos. With its 5100 mAh battery, the quadcopter can fly for 27 minutes. Xiaomi throws-in an Xbox inspired controller to fly this machine. To make your life easy, it even offers one click take off and landing feature. The control range is up to 2 km. Taking advantage of the Mi Drone's onboard GPS, you can send it to a pinned location. You can even plan a route for capturing images and videos.