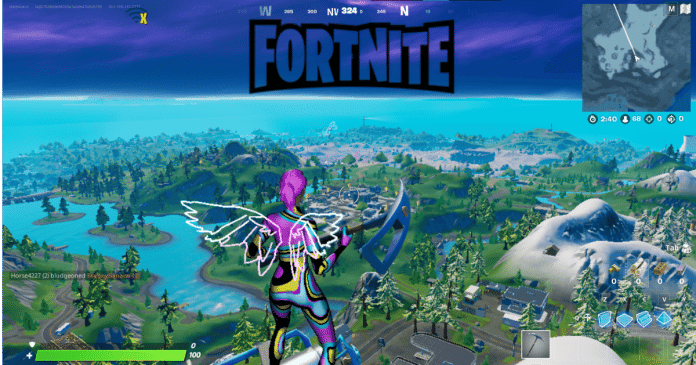 Fortnite is a heavy game of PC and it has a minimum PC requirement to run the game smoothly in high frame rate. However, it seems that the game developers have come up with a solution which will allow the player to run the game at higher frame rates on low-end PCs without facing any lagging issues. According to the report, this has been made possible because of the new Performance Mode, which is currently in Alpha stage.
This mode will reduce the visual quality for better FPS (frame per second). This mode will allow a large number of PC gamers to experience the gameplay at a better and higher frame rate. Here's a closer look at the launch of the Performance Mode.
Fortnite Receives Performance Mode
According to the official blog post, the new model launched by Epic Games and it will be available for use starting December 15, 2020 (today). "Performance Mode will be selectable through the in-game settings menu and offers significant performance gains by trading out visual quality to lower memory usage and lighten the load on CPU and GPU. For players already on low scalability settings or less powerful hardware, this mode will allow the game to run better than ever before and maintain a smoother framerate," reads the official blog post.
The post also mentioned that the Performance Mode is launched for both royale and creative modes. Players with lower-end systems will witness a pop-up indicating towards the mode and prompting them to try it. "Performance Mode can be enabled or disabled at any time through the in-game settings menu and restarting the game," the blog post added.
Meanwhile, the game developers have also claimed that the users can also opt-out of high-resolution textures via the Epic Games Launcher Here are a few simple steps to opt-out of high-resolution textures.
First, you need to open the Epic Games Launcher.
And then click on Library.
Locate Fortnite and click on the three dots next to it.
You need to click on Options
Check the box next to Use High-Quality Textures.
According to the company, this will reduce 14GB of high-resolution content and deliver a final game size as low as 17GB. This will be beneficial for players who were using lower scalability settings or low resolution. This will save a lot of space on disk for a small amount of in-game quality loss.
| | |
| --- | --- |
| Hardware Example 1: | Hardware Example 2: |
| CPU: Intel i5-8265U @ 1.60GHz | CPU: AMD A10-5745M APU @ 2.1GHz |
| Memory: 8GB RAM | Memory: 6GB RAM |
| GPU: Intel UHD Graphics 620 | GPU: AMD Radeon(TM) HD 8610G |
| FPS Before: 24 fps | FPS Before: 18 fps |
| FPS After: 61 fps | FPS After: 45 fps |
Thanks for reading till the end of this article. For more such informative and exclusive tech content, like our Facebook page