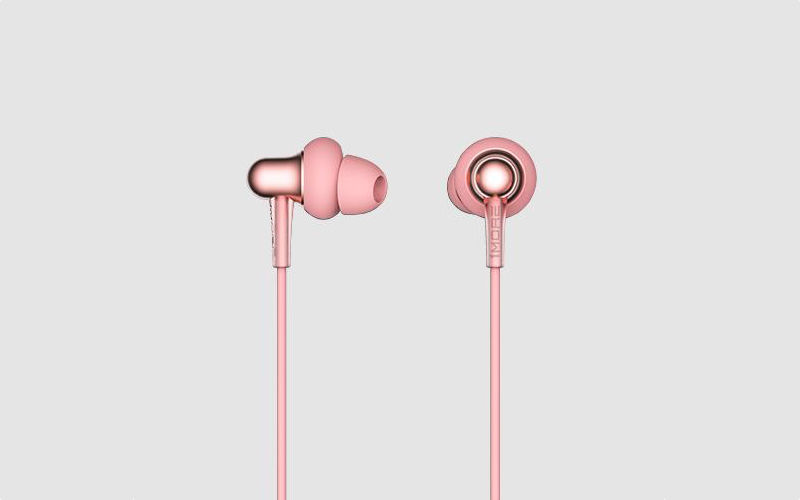 1More has launched stylish Dual-Dynamic Driver In-Ear Earphones in India, and at INR 2,999, these earphones are priced lower than the company's Dual-Driver Earphones. Focussed on style, these earphones feature a lightweight design and a unique pink color, a first for 1More. As usual, the company has collaborated with Grammy Award-winning sound engineer Luca Bignardi to fine tune the stylish Dual-Dynamic Driver Earphones.
1More Stylish Dual-Dynamic Driver Earphone Features
1More Dual-Dynamic Drive In-Ear Earphones
As their name suggests, the 1More Stylish Dual-Dynamic Driver Earphones have two dynamic drivers: one titanium diaphragm and one graphene diaphragm. These two drivers are arranged in a coaxial design which has two outer layers of PET, which the company claims of delivering "super sonic detail with sizzling highs, clear mids, and deep bass." A back-to-back antistrophic coil layout helps in offsetting magnetic interference. It also helps in achieving "high sensitivity and maintaining the consistency of the sound wave propagation from different diaphragms."
The earphones have an impedance of 32 ohms, a sensitivity of 98 decibels, and a frequency response of 20Hz-20,000Hz. They can withstand a maximum power of 5mW. They weigh just 15g and have a cable length of 1.5m. The earbuds are ergonomically designed with 45-degree oblique angle for a natural and convenient fit. These earphones come with three pairs of silicone ear tips. There's an in-line three-button remote and an MEMS microphone. Its cable is wrapped in silicone for a tangle-free experience. These earphones are available in two colors: Midnight Black and Rose Pink.
We have already reviewed the 1More Dual Driver In-Ear Earphones and came pretty impressed. They offer excellent audio quality for the price. I have also been using the 1More Triple Driver In-Ear Earphones for more than a year now, and they have excellent audio quality as well as design.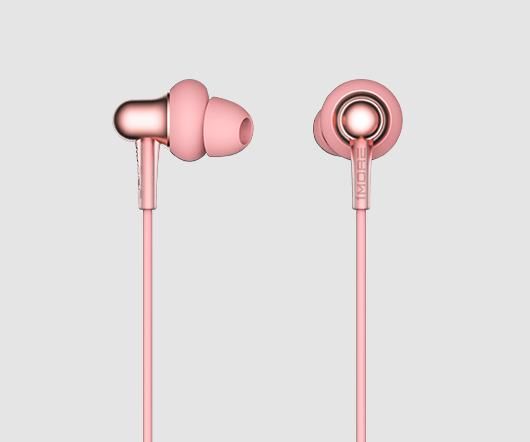 1More Stylish Dual-Dynamic Driver Earphone Price, Offers
Although, they carry an MRP of INR 2,999, they're being sold for INR 2,749 in India through Paytm Mall. However, this introductory price is only valid from December 07 to December 15, 2018, offering a cashback of 15%.