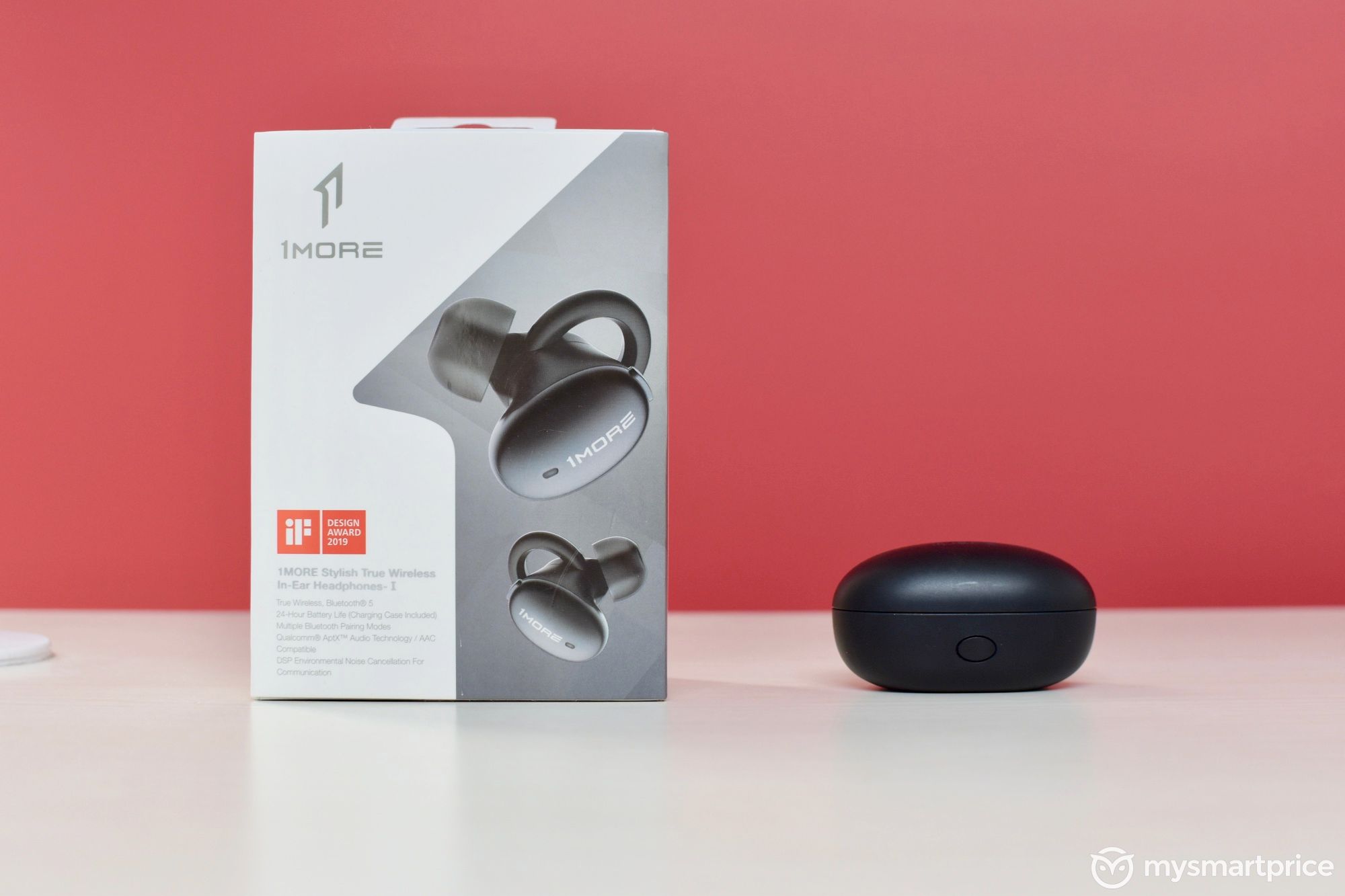 Whether you like it or not, 3.5mm headphone jacks are not coming back to smartphones in the future. Even Samsung, who made fun of Apple when it removed the headphone jack from the iPhone, has abolished it from the Galaxy Note 10 series. This anti-consumer trend will hit even mid-range and low-end phones in the coming years. The next best thing could've been USB-C audio if only USB-IF's implementation wasn't so complex and confusing. The next best thing is wireless audio with Bluetooth 5.0 and high-quality codecs. These days, you can even find truly wireless earphones with high-quality audio from established as well as newer brands.
While Apple wasn't the first brand to make completely wireless earphones, it was certainly the first to launch a solution that offered solid wireless stability, excellent call quality, ease of use, and long battery life within a small size. Since then, a lot of brands have launched their own completely wireless earbuds but it's hard to find the ones which offer good audio quality without burning a hole in your pocket. This is where 1MORE's first truly wireless earphones come in. At just INR 6,999, 1MORE Stylish True Wireless Earbuds offer Bluetooth 5.0 connectivity with both AAC and aptX codecs, sweat-resistant design, a claimed battery life of 24 hours with the case, and fast charging capability. The only thing missing that I could of is a USB-C port.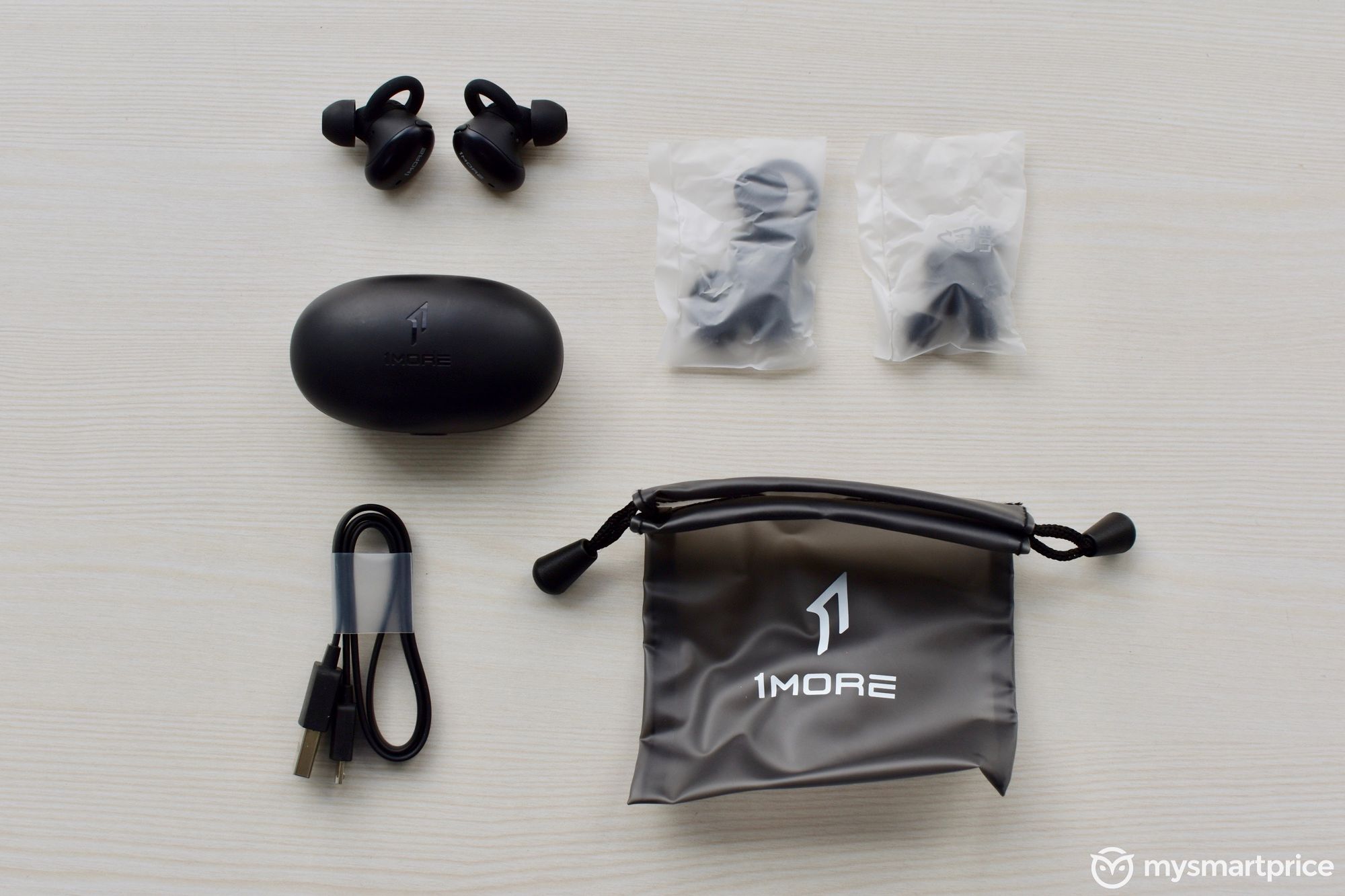 I've had a chance to use 1MORE Stylish True Wireless Earbuds for close to a month now, and here's why I think they are the best truly wireless earphones in the budget segment.
1MORE Stylish True Wireless Earbuds Design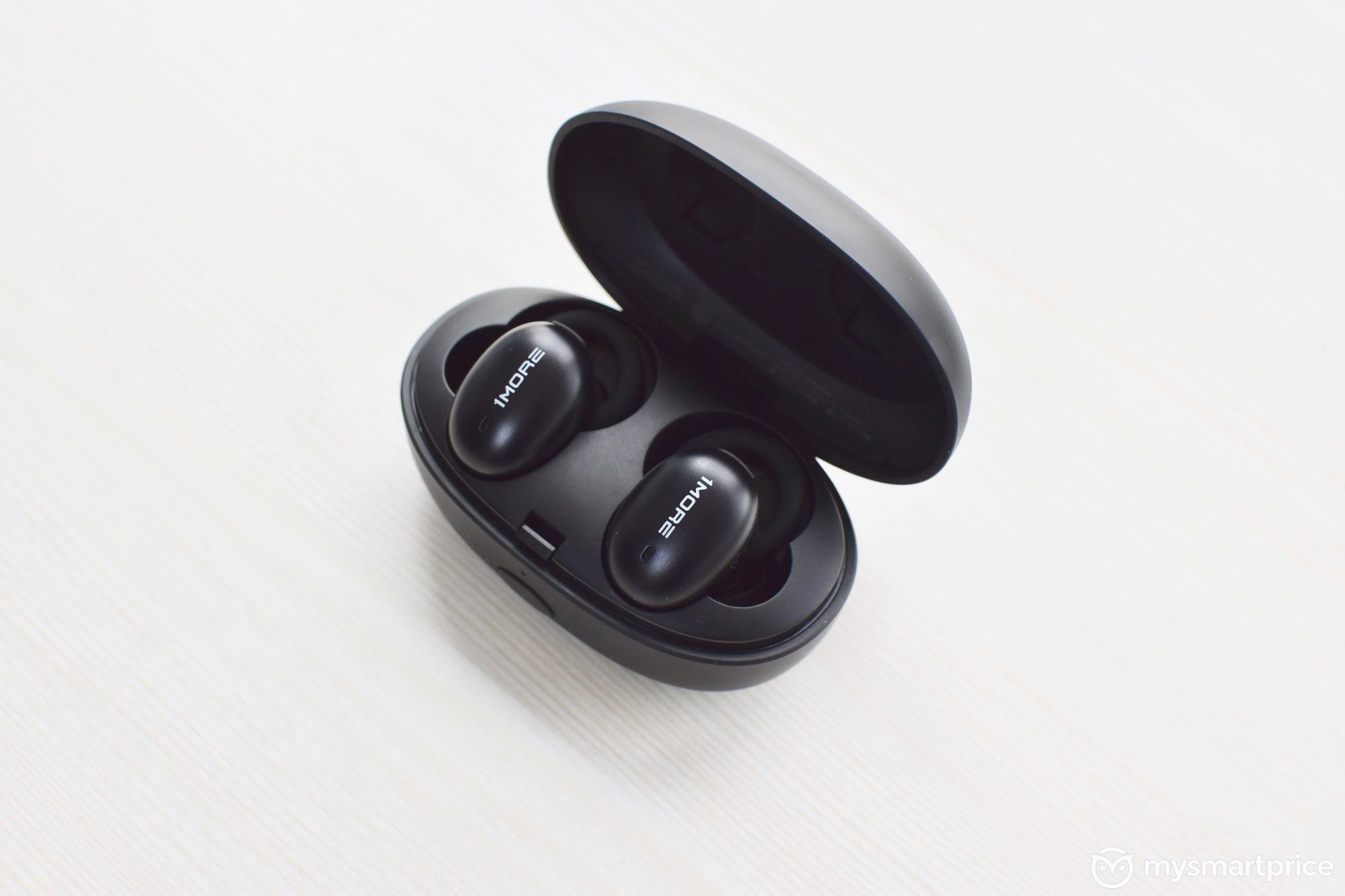 Quite opposite to their name, 1MORE Stylish True Wireless Earbuds don't appear stylish at all, at least in the black colorway. Neither the plastic case nor the earbuds look stylish and I don't know what made the company think that it's a good name for its earphones. Maybe they look better in Gold and Pink colors, but definitely not the matte black version.
1More Stylish True Wireless Earbuds Design
It's not all bad, though. They fit well and felt comfortable in my ears even after listening to music for 3-4 hours on a stretch, thanks to 45-degree angled ear nozzles. Ear fins make them fit even better. There are two pogo pins on each earbud for charging and both have L and R markings, respectively, so that you can identify them easily. Earbuds magnetically fit into their cavities inside the charging case. There is a small physical button on the top edge of each earbud using which you can control music, volume, control calls, and summon a voice assistant. These buttons don't feel high in terms of quality but they get the job done. They are sweat-resistant, too, so you can carry out your workouts without worries.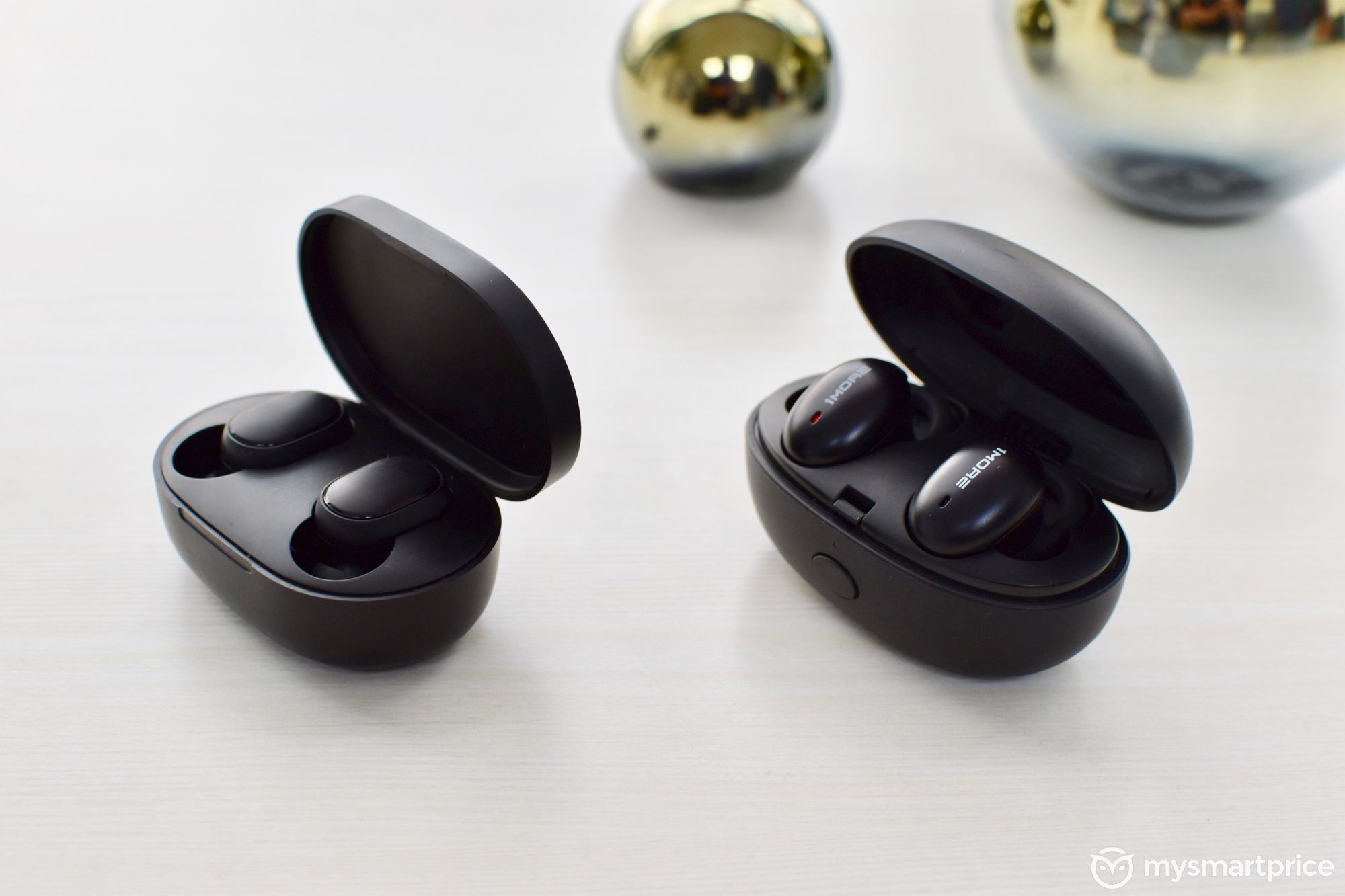 Now coming to the design of the case, it doesn't feel as cheap as the Redmi AirDots case isn't as high-quality as the case of the Galaxy Buds. Even though it has a matte black color, I could already see scratches on the case after a few weeks of use. The lid of the case feels flimsy and it is thinner than it should be. If enough pressure is applied, the case could break. The lid opens with a press of a button that's present on the case's outside. Towards the rear, there's a microUSB port (still no USB-C) and the case can hold up to three additional charges, which theoretically means up to 24 hours battery life on a full charge. Trouser pockets appear slightly bulged when you're carrying 1MORE True Wireless Earbuds but for its price and battery life, I am not complaining.
1MORE Stylish True Wireless Earbuds Audio Quality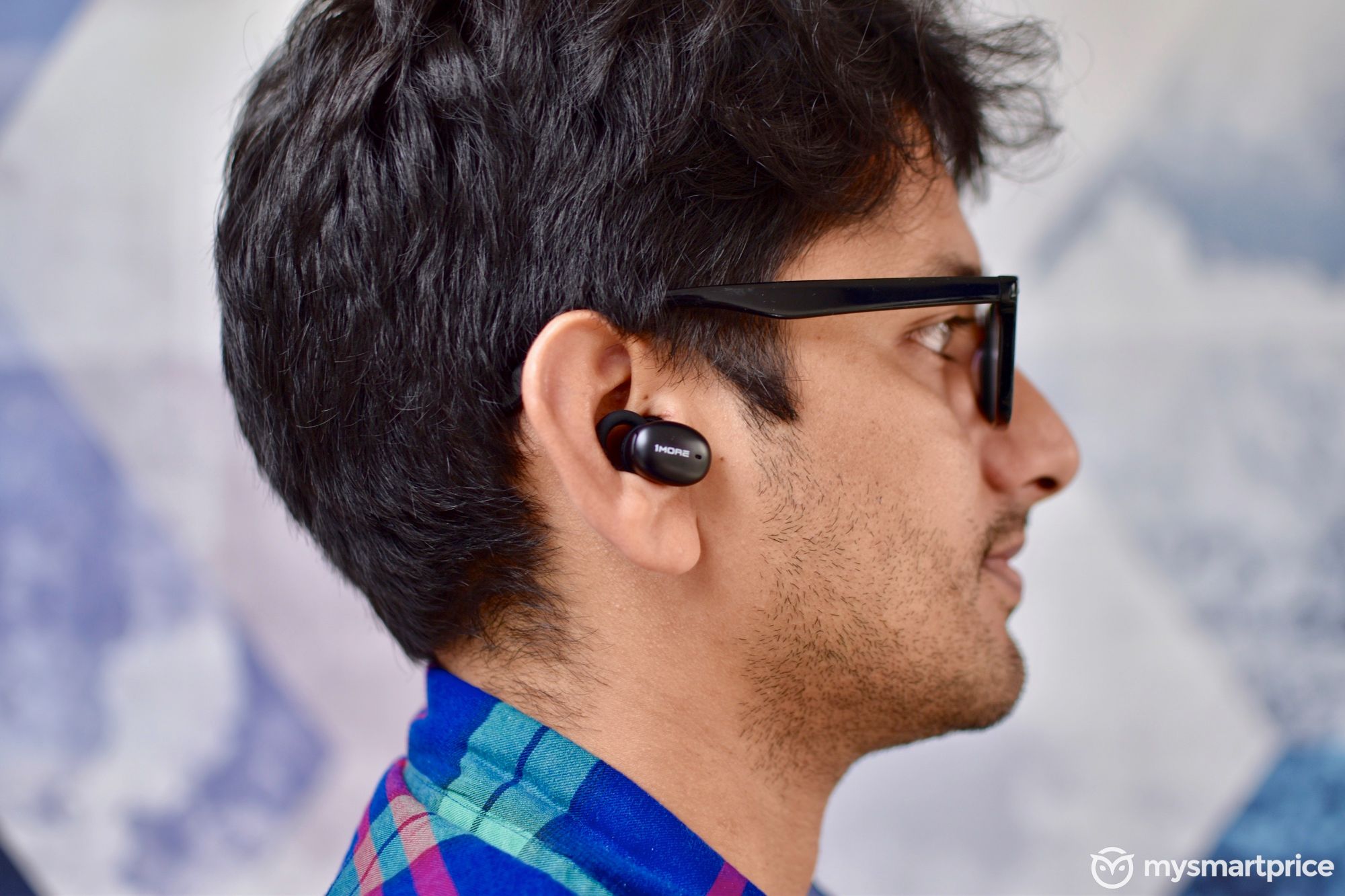 1MORE's earphones are generally known for reproducing closer to neutral audio. We've tested the company's Dual Driver, Triple Driver, and iBFree earphones in the past. The 1MORE Stylish True Wireless Earbuds have a slightly bass-heavy audio profile but lower frequencies don't completely mask mids and highs. There's still some sparkle in the treble range and vocals sound decently clear. Many consumers might like this slightly warm and bass-forward sound, especially during workouts.
Coming to the next important part for any Bluetooth audio product: wireless connection strength and stability. They held on to Bluetooth signals fairly when in direct line of sight when used with my Redmi K20 Pro. However, I faced stutters a few times, and I think the company can make improvements in that area. Noise isolation is great, thanks to an in-ear design. The Environment Noise Cancellation (ENC) feature which 1MORE boasts, isn't effective at all. They definitely sound better than Redmi AirDots and can be considered slightly better than the Galaxy Buds. Thanks to Bluetooth 5.0 as well as high-quality codecs (AAC and aptX), the audio sounded fuller than many other cheaper true wireless earphones, including Redmi AirDots and RHA TrueConnect.
These earbuds aren't great for voice calls. Family members, whom I call every day, told me that my voice sounded hollow and not as clear as usual. AirPods are still the best if your priority is voice calls. One of the reasons could be the placement of the microphone which is much closer to the lips than any of AirPods' competitors. Another reason could simply be higher quality microphones and noise cancellation.
1MORE Stylish True Wireless Earbuds Battery Life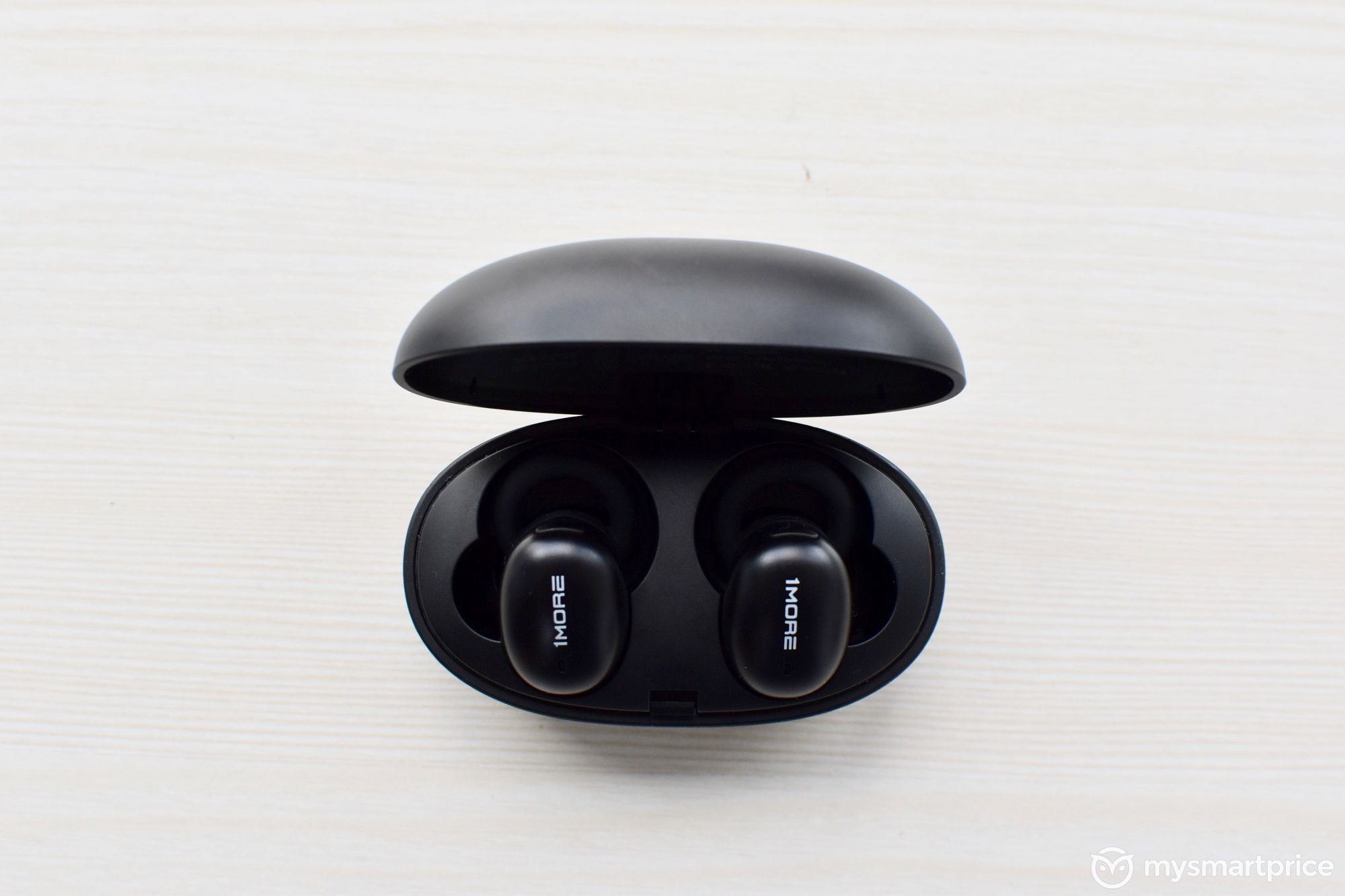 On a full charge, earbuds lasted anywhere between 4-5 hours with the volume set at 80%. I didn't notice a significant battery drain when they're not being used. As promised, the case can recharge each earbud an additional three times. I had to charge these earbuds once a week with my usual music listening sessions. It also features a fast charge feature, which means you can fully charge these earphones in an hour or so.
1MORE Stylish True Wireless Earbuds last as long as Apple's AirPods on a single charge at half the price. In comparison, the Galaxy Buds cost almost twice as much as 1MORE Stylish True Wireless Earbuds but last only half as long on a single full charge. Only a few earbuds last longer than 1MORE's earbuds, and most of them are priced much higher.
Should You Buy 1MORE Stylish True Wireless Earbuds?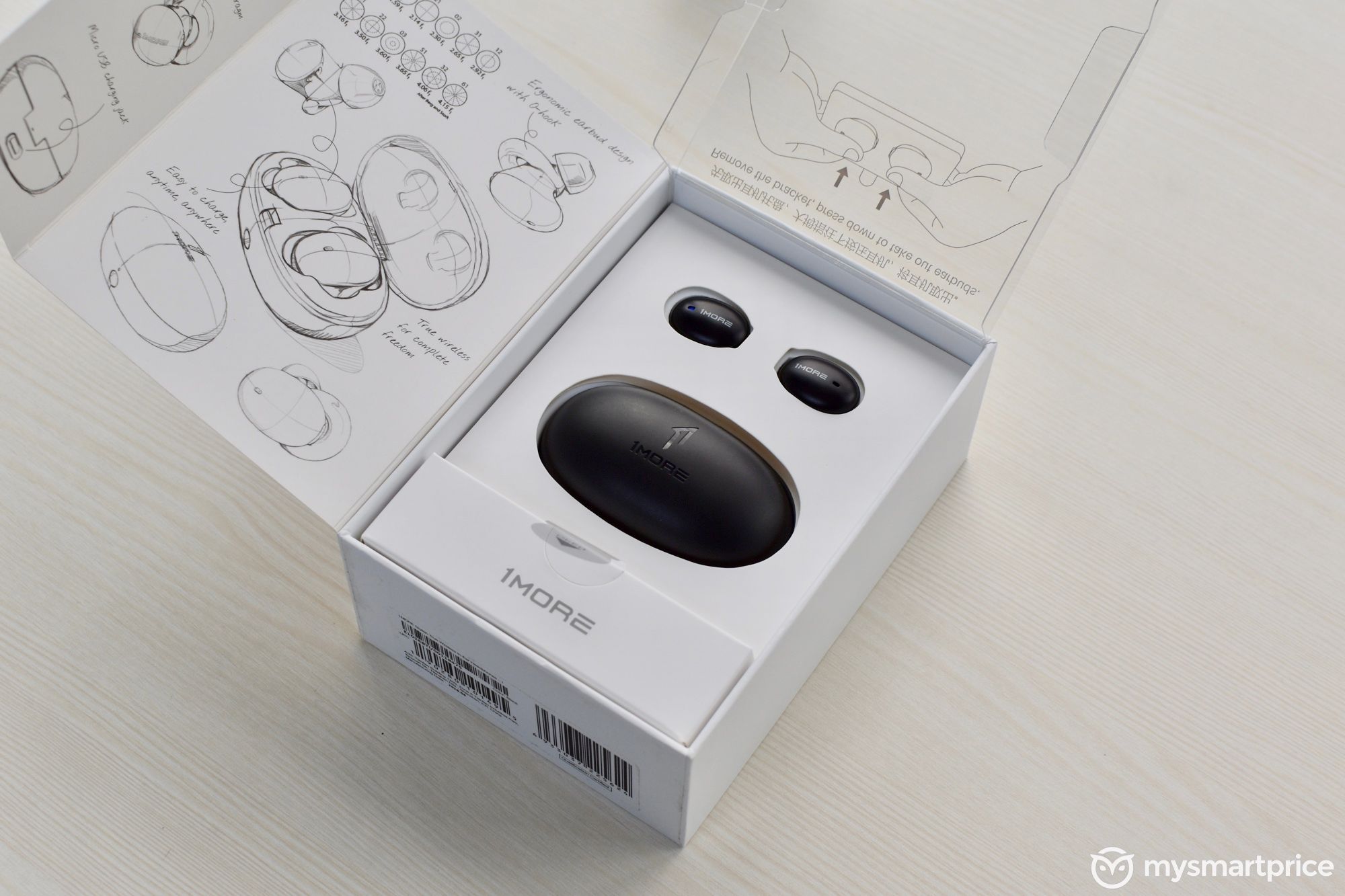 1MORE's Stylish True Wireless Earbuds may not be as stylish as their name, but they cover all the basics, including good audio quality, long battery life, and a good fit. What becomes an icing on the cake is its sweat-resistant design, faster charging, and a relatively cheaper price. While I would've wanted them to come with a USB-C port, a slightly more premium case, and a companion app, I can't complain about the value 1MORE Stylish True Wireless Earbuds provide at just INR 6,999.
There are better sounding truly wireless earbuds, such as the Sennheiser Momentum True Wireless and the Klipsch T5, they are priced higher, which may not fit with an average consumer's budget. If you want your truly wireless earphones to feature high-quality Bluetooth chip, good audio quality, comfortable fit, and long battery life under INR 10,000, you can't go wrong with the 1MORE Stylish True Wireless Earbuds.
1MORE Stylish True Wireless Earbuds
₹6,999
What Is Good?
Impressive features for the price.
AAC, aptX Bluetooth audio codecs are present.
They are sweat-resistant.
Good battery life.
What Is Bad?
No aptX LL and USB Type-C port.
Buttons don't feel premium.
No companion app to customize audio.