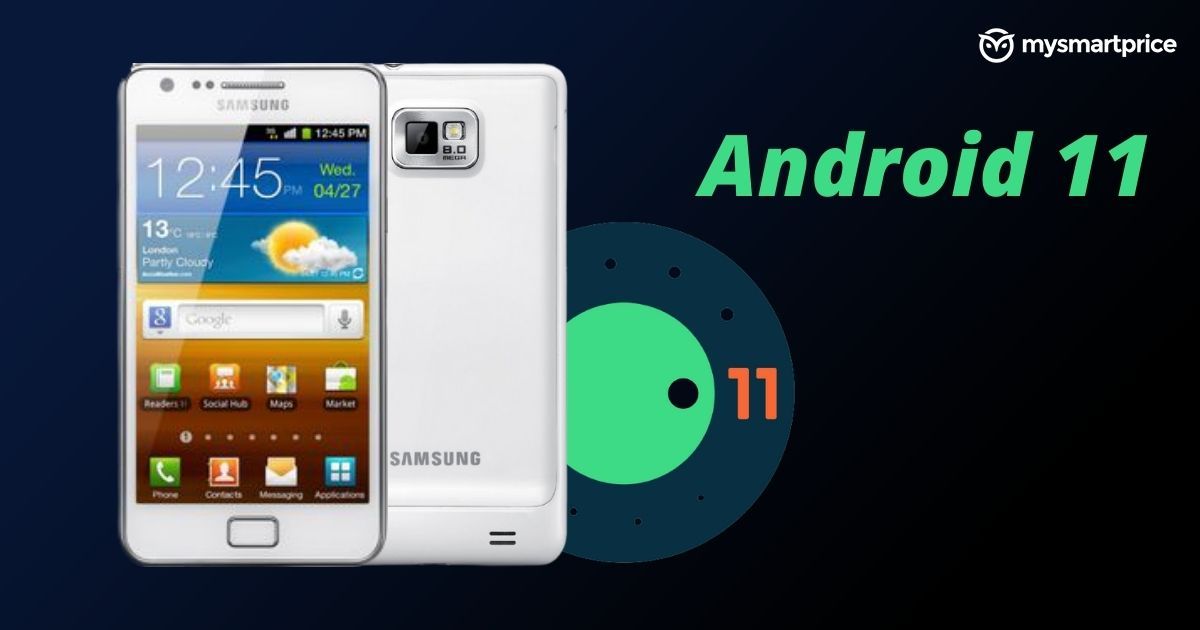 Most of the Android OEMs provide two Android platform updates to their devices. Though, there are exceptions such as OnePlus and Samsung that rollout three Android updates to some of their devices. After this users have two choices – either switch to a new device or keep using device with older Android versions. There is one more option for those who are ready to take the charge in their hands and tinker around a bit. Installing a custom ROM/Port is a great option to keep a device updated, in case a user can tinker around, and take a little risk. Samsung Galaxy S II is the latest addition to the list of smartphones that have received Android 11 based custom ROM/port.
To those unaware, it has been almost a decade since Samsung released the Galaxy S II. Developers have kept the device updated to the latest versions of Android to date, which makes it one of the legendary devices out there in terms of custom ROM development. In case you still have a Samsung Galaxy S2 lying around somewhere, you can try this port on your unit.
XDA Senior Members rINanDO, ChronoMonochrome, and a host of other developers contributed in the development of Android 11 based LineageOS 18.1 (Unofficial). Readers must note that this ported ROM will work specifically on one variant of Galaxy S II which is GT-I9100. XDA reports that most of the basic stuff such as Wi-Fi, Camera, Audio are working on this port. As of now, users can receive calls but then can not make a call on LineageOS 18.1. Other features such as GPS, FM Radio, screencasting, do not work at all.
The ROM can be installed with Isolated Recovery (IsoRec), so it can be easily flashed via Odin. The installation procedure requires re-partition and wiping internal storage. Hence, users must take a back up of their import data before proceeding with the installation. Have you ever tried a custom ROM on your smartphone? Do let us know in the comments below.