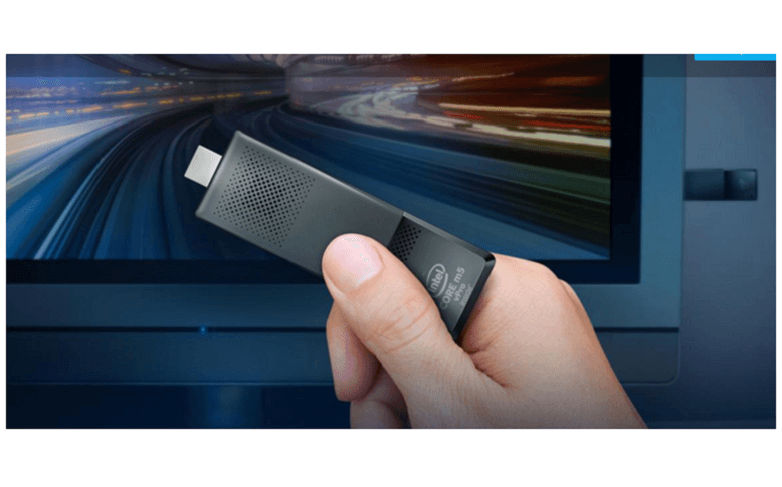 Intel has refreshed its Compute Stick line-up for 2016. Priced at around $150 (approx Rs 10,000), this dongle can transform any TV into a computer. All thanks to the Compute Stick which is the size of a Chromecast or Roku Streaming Stick that has all the functionalities of a Windows PC.

Although still not meant for anything more than some office work and multimedia consumption, the Compute Stick has received upgraded hardware.
The Compute Stick is now available in three variants. One has a Core M5 processor. It's the same breed of processors that goes into the 12-inch MacBook. The second one is a slight step down housing a Core M3 processor. The most affordable amongst the bunch is the Atom x5 variant. The Core-end devices support 4K playback while the Atom x5 variant settles for 1080p.
The Core versions have 4 GB of RAM and 64 GB of onboard storage which can be further expanded via a micro SD card. Apart from the card slot allocation, there are also three USB 3.0 ports available while the Atom x5 version sports only two USB ports. The Atom x5 comprises of 2 GB RAM and 32 GB inbuilt storage. There is also an onboard dual band Wi-Fi ac for reliable connectivity.
Despite its tiny size, the dongle features a fan that prevents overheating and assures reliability and improved performance.
The products will hit the stores next month. The base model with the Intel Atom x5 quad-core processor is priced at 159 USD (approx. Rs 10,000). The 6th gen Intel Core variants being, the M3 processor and the M5 processor will be available at 399 USD (approx. Rs 27,000) and 499 USD (approx. Rs 34,000) respectively.