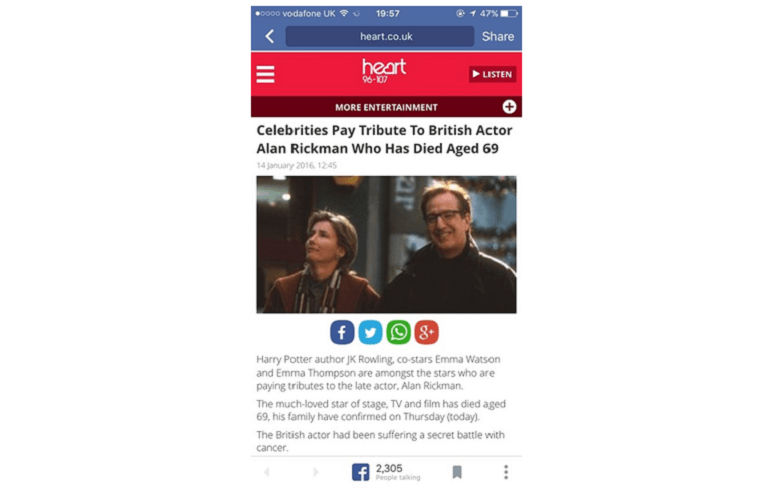 The Facebook application will soon be used to access other webpages with the help of the refined browser feature. Currently, its functionality is only limited to surf your social news feed. With additional features, the social networking giant is trying to keep the users hooked to its app.

By the looks of the screenshot posted by several iOS users on Twitter, the aesthetics seem to have shifted from the usual. As opposed to only letting users view a single page inside the app browser, the updated software allows you to navigate through various web pages by simply entering URLs. In short, it is like Opera mobile browser with Facebook branding. This should also explain why Facebook wanted to acquire the Norwegian web company Opera back in 2012.
In addition to the address bar comprising of back and forward buttons, there is a new bar at the bottom that shows the popularity of a post. Apart from this, the inbuilt browser sports a menu button with more features. It permits pages you want to refer again, be bookmarked. Though filled with new additions, a disappointment might be the lack of a multiple tab support.
Facebook has rolled out this in-app browser for a couple of beta users on iOS, only to test the changes made. Although confirmed, it hasn't given any more information as to when it will be available to in the final version. Mark Zuckerberg seems to have taken a serious step to make Facebook a self-sustained app so that users do not get off it at all. The idea is to make people consume the app for everything; be it fun, news, or information.