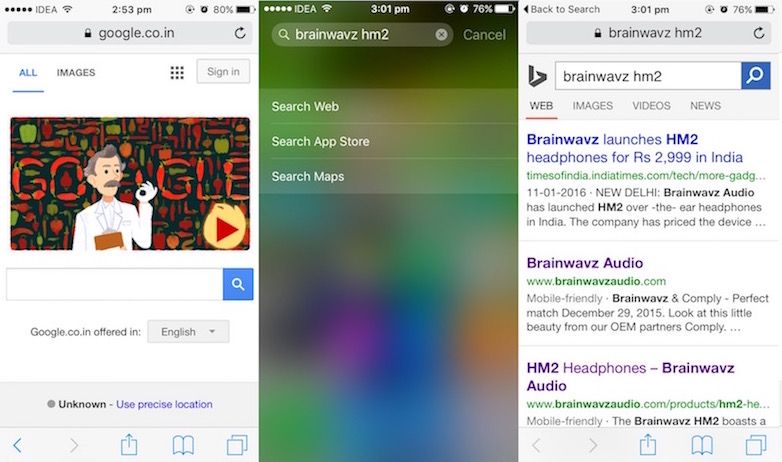 Although both the companies have never talked about it officially, it's obvious that Google and Apple have an agreement to ensure that Google's search engine stays the default search engine in all its iOS devices. Thanks to the Oracle vs. Google lawsuit, it's now official that the Cupertino-based tech giant received a huge USD 1 Billion sum from it's rival.
If rumours are anything to go by, Google gives Apple a percentage of the revenue generated from the search engine. According to the court transcripts "at one point in time the revenue share was 34 percent." However, based on the transcripts it wasn't clear whether the percentage is kept by Google or was paid to Apple.
Keeping in mind the confidentiality of the news, both the companies approached the court to have the records blocked from public review. But, the request was denied by a judge. Having said that, Google went on to ask the court to redact the transcript as it would negatively affect its negotiations with other companies. As a result, the transcript vanished from the electronic court website around 3 p.m. PST on Thursday (which is 4:30 a.m. IST).
The agreement between both companies over Google Search to be the default search engine in iOS devices is reported to end in 2015. Moreover, Siri and Spotlight search use Microsoft's Bing as the default search engine in all its iOS devices. It is clearly indicative of the company's efforts to shift to a different search engine. That said, only time will decide if Apple sticks to the Google Search engine or opt for Microsoft Bing or Yahoo.