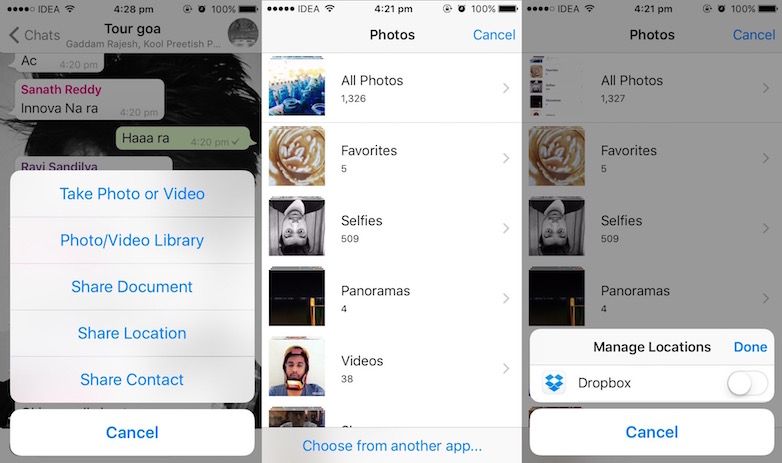 Facebook-owned WhatsApp rolled out a new update which bumped its version to 2.12.15. The new update fixes the storage-hogging bug, an issue a lot of iPhone users have been complaining about in recent times.
Lately, a lot of iPhone 6 and 6s users had been complaining about the mysterious disappearance of storage space on their iPhone. Turned out, a bug in the WhatsApp app is responsible for the sudden disappearance of the storage space. Thankfully, engineers at WhatsApp have identified the issue and fixes the bug in this update. Once you install the update, wait for a few minutes and you will notice that the free storage space on your iPhone goes back to what it was previously.
Apart from this, the new update also brings the ability to send and receive documents (PDF files) over chat – a feature that has been missing in WhatsApp until now. Do note that a user will only be able to send document if the receiver has also updated the app to a newer version (2.12.15).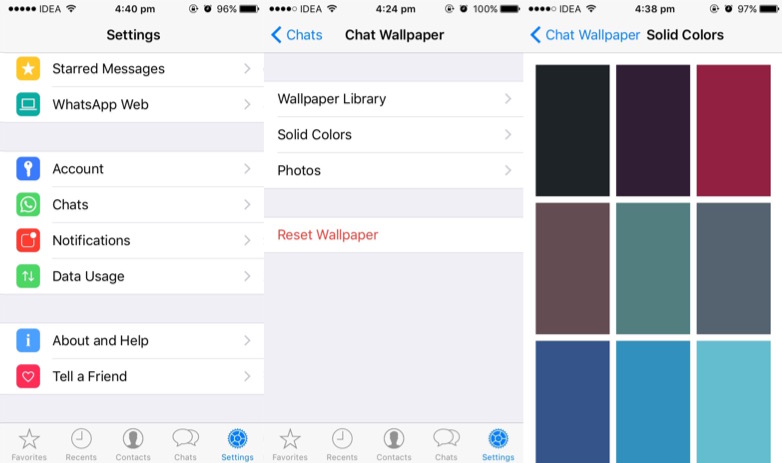 In addition, WhatsApp now also allows you to share photos and videos with your friends from third-party apps like Google Drive, Microsoft One Drive, Dropbox etc, apart from the Photos app. To share photos from the third-party apps all you have to do is hit the upload button on your chat screen and select the 'Choose from another app' in the Photos app.
The new update also allows you to pinch zoom videos while playing, a feature that was only available for images earlier. Other newly added features include: a tweaked design to browse photos as well as videos and a variety of solid colours for the chat background.