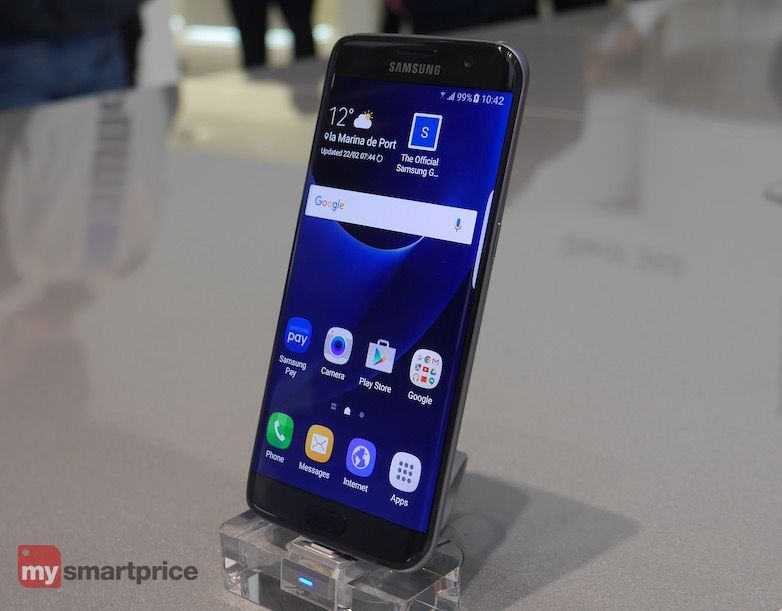 Samsung Electronics earlier today, reported more-than-expected profits for the first quarter of 2016. The company experienced a 10 percent increment in the profits and has ended at KRW 6.6 trillion (approximately Rs. 38,000 crores) in the first-quarter of 2016. Whereas, the previous year's earnings for the same quarter was KRW 6 trillion (approximately Rs. 35,000 crores) marking a 10 percent rise in the profits.

Galaxy S7It is most likely that the company has experienced a boost in the sales because of the early global debut of its flagship, the Galaxy S7. Samsung Galaxy S7 has many more advanced features than the previous version and is still priced cheaper than the Galaxy S6. This stripped-pricing strategy from Samsung might possibly be the reason for the growth in profits for the company.
In a comparative aspect, Greg Roh, an analyst at HMC Investment Securities said that "Its (Galaxy S7's) initial sale was at least 1.5 times better than the Galaxy S6."
However, South Korean tech giant, Samsung has not yet disclosed the breakdown figures of their business divisions. The complete reports stating the earnings and exact figures will most probably be released by the end of this month. The overall revenue of the company has increased by 4 percent in this quarter to 49 trillion won, according to the company's guidance.