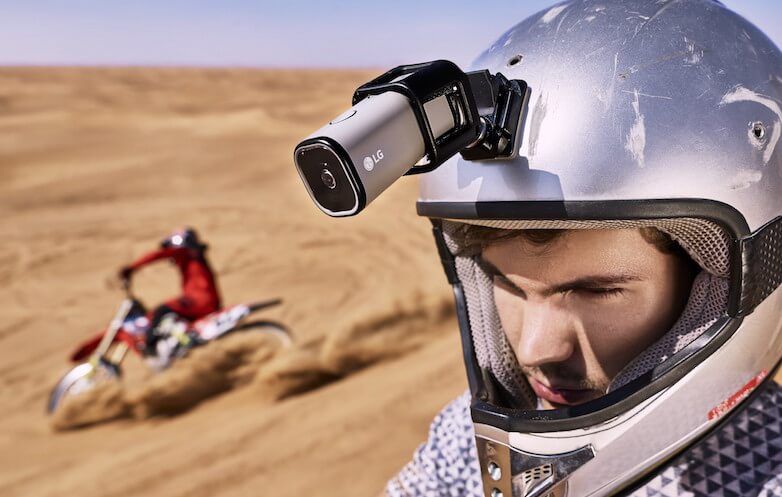 LG Electronics has announced an action camera that will let you stream directly to YouTube Live and other websites. This new addition to the LG Electronics' Friend ecosystem, called the LG Action CAMLTE , might well be the first camera with built-in LTE/4G connectivity, allowing you to stream directly without a smartphone.
 Additionally, the LG Action CAM will also offer remote access via 3G and LTE thereby enabling your device to be used as a CCTV camera or as a dashboard camera for your automobile.
The LG Action CAM is IP67 rated, protected from dust, sand, and can be immersed in up to one meter of water for about 30 minutes. A completely waterproof case is also expected to be available in the third quarter of this year. The camera features a 1/2.3-inch 12.3-megapixel sensor, and can record 4K (UHD) video at 30fps, Full HD video at 60fps, and HD or 720p video at 120fps, and allows you to stream HD video at 30fps. LG claims the gadget's 1400mAh battery will allow for Full HD video recording for up to four hours.
The device is expected to launch in South Korea next month, followed by key markets worldwide. Pricing information is unavailable at this time. Carrier details, specifications, and pricing information will be available at the time of launch.