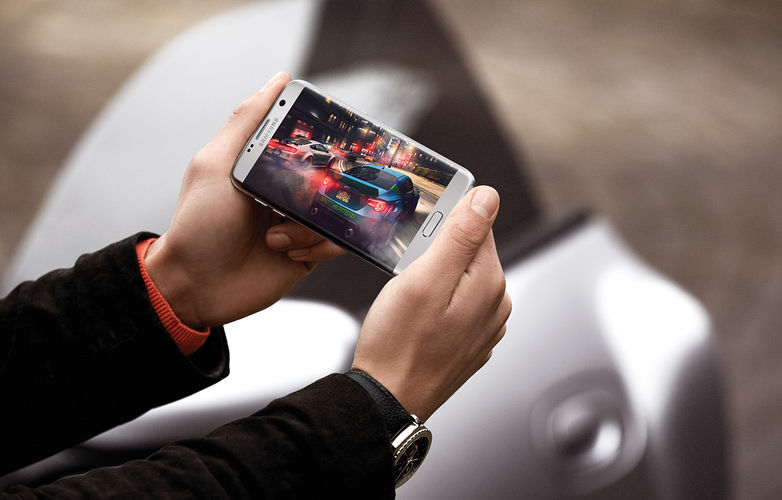 It has been a little more than three months since the launch of the Galaxy S7 and Galaxy S7 edge, and Samsung is adding the finishing touches to its upcoming smartphone, the Galaxy Note 7 edge. Yes, the South Korean smartphone is naming the next device in the Galaxy Note series as the Galaxy Note 7 edge, skipping the Galaxy Note 6 to bring its numbering in sync with the Galaxy S7 and S7 edge.
It was recently revealed through a leaked image that Samsung will be unveiling the Galaxy Note 7 edge on August 2, 2016 at the Lincoln Center in New York. The phrase "The next edge is just around the corner" points towards the release of the curved edge screen variant of the upcoming Galaxy Note. You can also livestream the Galaxy Unpacked 2016 show on YouTube at 11:00 (EDT).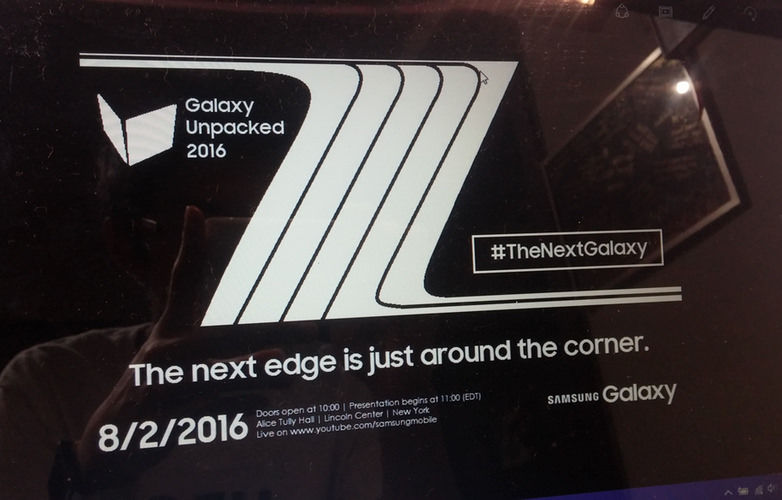 The Samsung Galaxy Note 7 edge is rumoured to feature a 5.8-inch curved QHD Super AMOLED display, a Snapdragon 823 (for the American market) SoC or an equivalent Exynos 8890 processor, 6GB of RAM, 32/64GB of internal storage space, a microSD card slot, IP68-certified water-resistant body, a 12-megapixel primary camera with dual-pixel phase-detection autofocus, a 5-megapixel secondary camera, a USB Type-C port, and a 4,000 mAh battery.
Samsung is also expected to equip the Galaxy Note 7 edge with an Iris Scanner and a special BlackBerry Hub-like Samsung Focus app that brings together calendar, contacts, emails, to-do lists, and other things for enhanced productivity. The device will compete with the upcoming iPhone 7 Plus and the recently announced Moto Z Force.
[Source: SamMobile]