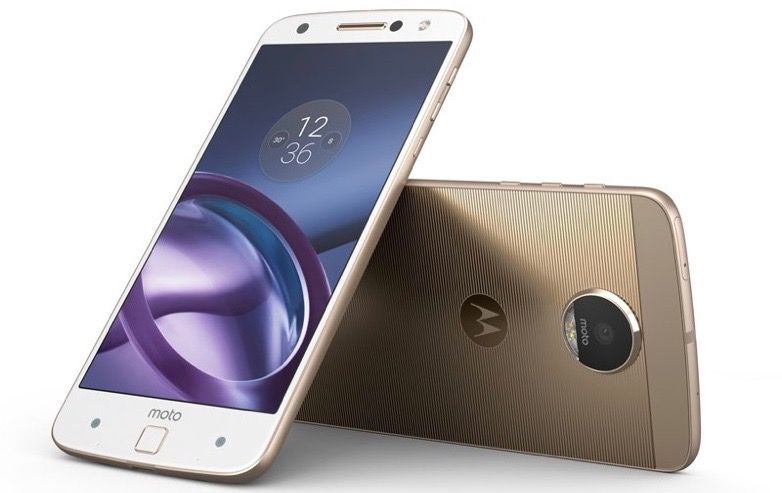 Here's an update for all Motorola fans: Lenovo has announced that its next flagship, the Moto Z, and its functional add-on, Mods, are likely to launch in India by September-October this year. The announcement was made by Aymar de Lencquesaing, Senior Vice President, Lenovo Group, and Chairman and President of the Motorola Mobility group at a press meet.
Announced just earlier this year at Lenovo's annual Tech World Conference in San Francisco, the Moto Z boasts of a Quad HD display, Qualcomm Snapdragon 820, 4GB of RAM, a 13-megapixel primary camera, a 5-megapixel secondary camera, and a 2,600mAh battery with support for Turbo Charging.
Mods, on the other hand, clearly the more interesting of the two, is a functional add-on that promises the functionality of a built in projector, speaker, and battery all rolled into one, when snapped at the back of Moto Z phones with the help of 16 magnetic pins. To be more exact, the Mods offer a 2,000mAh battery, a JBL SoundBoost with two three-watt drivers with a 1,000mAh battery for the speaker, and a Moto Insta-Share 70-inch projector. The Mods are likely to be priced anywhere between USD 50 to USD 100 (roughly between Rs.3400 to Rs.6700).
With reference to the Mods, Aymar de Lenquesaing also announced that Lenovo has initiated a contest for developers with a prize worth USD 1 million to encourage them to come up with apps for its Mods. Then, there is also the Module Development Kit (MDK), which will be sold to third-party developers who can in turn create their own apps for these Mods.
What's more, while the company currently has online-only sales in India, Lenovo also plans to expand its market by venturing into the offline domain.