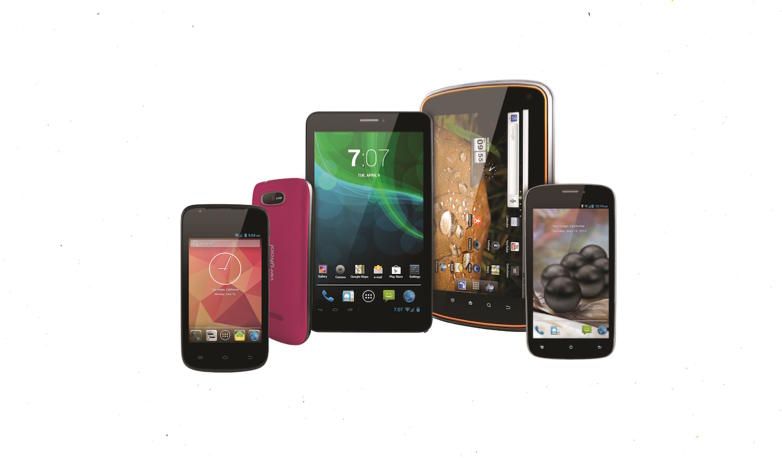 Semiconductor research firm, IC Insights, in their research on major smartphone sales leaders, have noted that eight out of the top 12 companies in the smartphone business are now Chinese smartphone manufacturers. While the two top spots in the global smartphone market are still held by Samsung and Apple, manufacturers like Microsoft and Sony do not make it to the list. India based Micromax has made it to the top 12 list for the first time.
Sony and Microsoft saw their 1Q 2016 sales of smartphones drop to 3.4 and 2.3 million respectively. Forecasts from IC Insights suggest that both market-leaders, Samsung and Apple, are expected to record a decline in smartphone shipments this year, indicative of a maturing smartphone market. IC Insights predicts a growth rate of 6% or less for seven of the top 12 companies in the list. Handset sales from the other five companies is expected to grow by 29% or higher. The projected growth rate for Indian smartphone suppliers, Micromax, is 74%.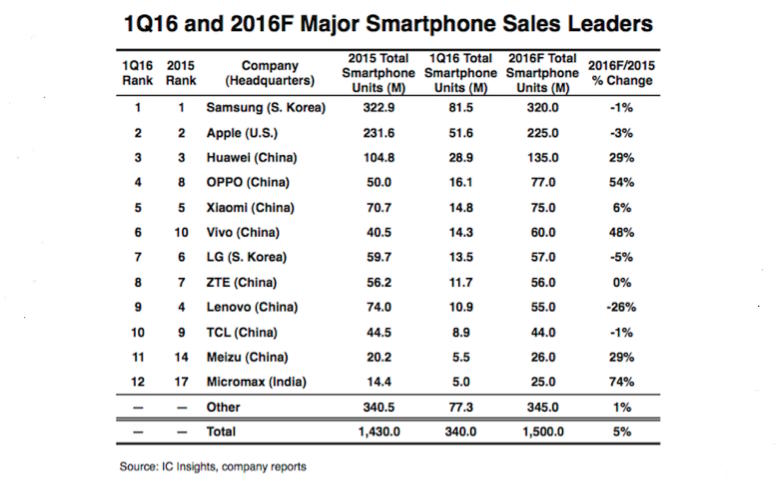 The report also suggests a slowing down of the Chinese smartphone market, indicative by their 2015 and 1Q 2016 sales figures. Xiaomi, for example, who were doing rather well with sales in 2013 and 2014, saw its growth slow to 16% last year. Although still a respectable figure, the company failed to meet their earlier stated goal of shipping 100 million units in 2015, selling only about 71 million units instead. China-based Coolpad's smartphone sales too dropped by 44% in 2015 to just 25.5 million units.
Chinese smartphone suppliers, Gionee, narrowly missed making the 1Q 2016 top 12 ranking after shipping 4.8 million units in the quarter.