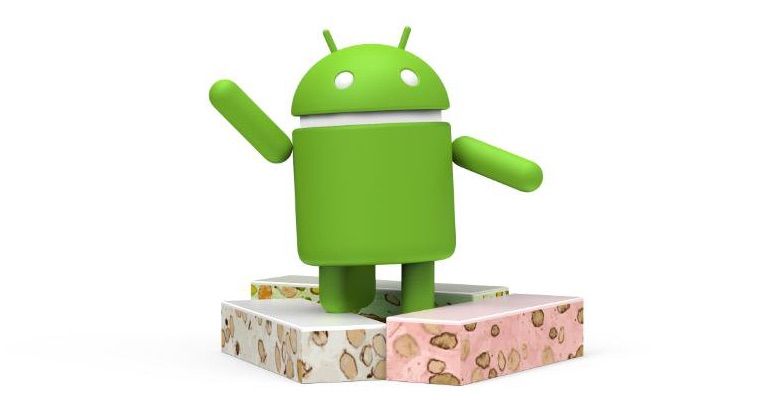 At the Google I/O in late May, Google showed off features of its latest Android version, Android N, and invited every one to suggest a name for the N moniker. A few hours ago, Google finally revealed that the Android N will be known as Android 7.0 Nougat.
Introducing #AndroidNougat. Thank you, world, for all your sweet name ideas! #AndroidNReveal pic.twitter.com/7lIfDBwyBE

— Android (@Android) June 30, 2016
Nougat is candy made from sugar or honey with roasted nuts, whipped egg whites, and sometimes with candied fruit. Found mostly in the mediterranean and the Middle East regions, Nougat is not exactly well known like the previous codenames – Marshmallow, Lollipop, KitKat, Jelly Bean and others. Leaving out a popular dessert name such as Nutella does come as a surprise for it is widely known and considering the deal Google pulled off with Nestle KitKat in the past.
Google will be releasing two Nexus devices running Nougat. These two devices are codenamed Marlin (M1), a successor to Nexus 6P, and Sailfish (S1), a successor to Nexus 5X. HTC is reportedly working on both new Nexus devices but that's just the rumour mills and not a confirmed word.
Google released the Android 7.0 Nougat's fourth developer preview build earlier this month for the compatible Nexus devices. However, the company still remains tight-lipped about the exact release date of Android 7.0 Nougat. However, we estimate that it will be released by September, at least. We too were betting for Nutella to be the name for Android N. Which names did you suggest for the Android N? Do share them in the comments section below.