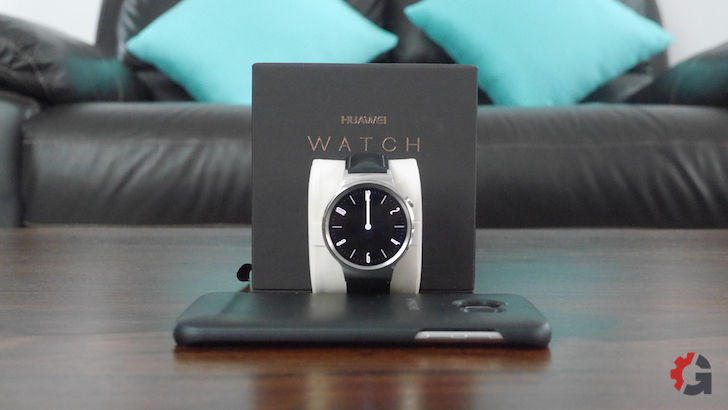 The smartwatch market is still in its nascent stage right now. However, unlike the smartphone market, where only iOS and Android are left to battle it out, the wearable segment has plenty of platforms, with each of which trying to win the audience by throwing everything it has got on the wall to see what sticks.
Huawei Watch is a prime example of a third-generation Android Wear smartwatch. After unveiling the Huawei Watch during MWC 2015, Huawei took more than a year to launch its smartwatch in India. Sure, the company took its time, but it was definitely worth the wait as the Huawei Watch is the most 'watch-like' smartwatch in terms of design. Read on to know how it performs and if it's worth the price.
Huawei Watch: Design & Comfort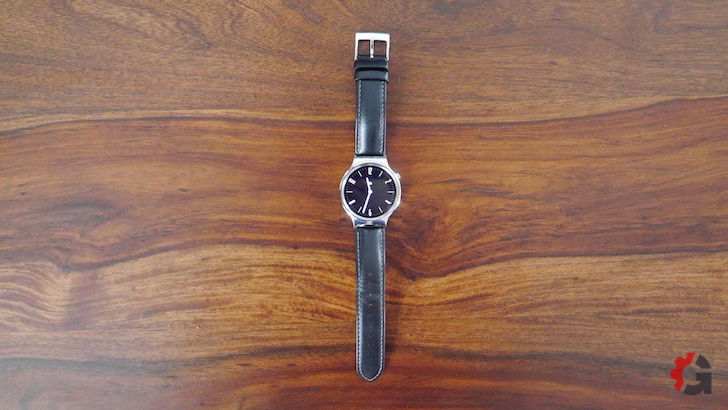 First-generation smartwatches looked like miniature smartphones tied to someone's wrists. Soon, hardware manufacturers realized that if they wanted to sell smartwatches to the masses, they needed to make smartwatches that would blend in with regular watches. While various manufacturers tried their hands at this, it was nobody's guess that Huawei would be able to make such a good-looking smartwatch right on its first attempt.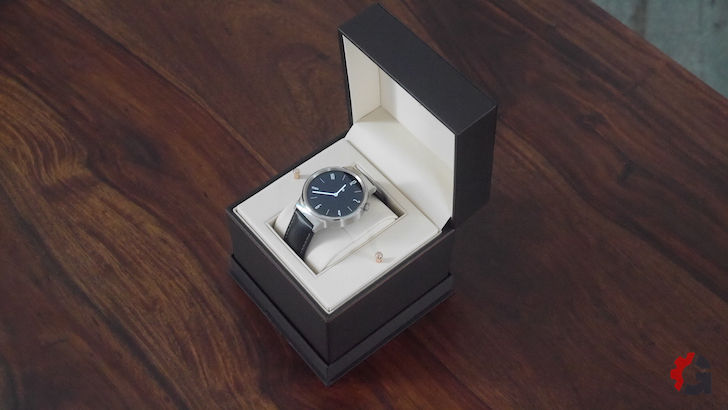 The Huawei Watch comes in a faux leather box with a cushion to hold the smartwatch in its place. This packaging reminds you of the high-end time pieces. The package also contains a charging dock and a wall charger.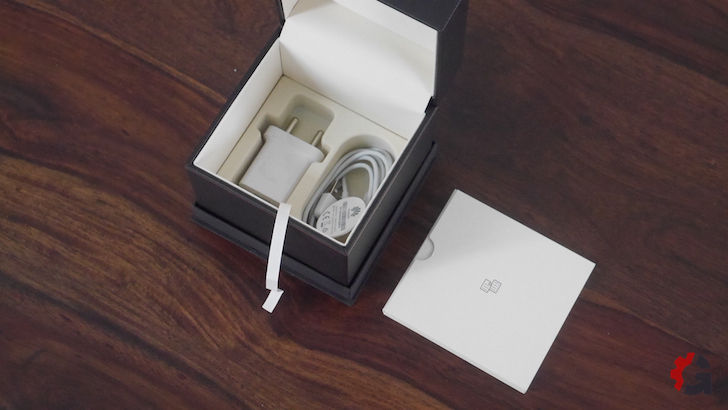 Coming to the design of the watch itself, it is considered the most beautiful smartwatch yet (yes, better than the Gear S2 and the Motorola Moto 360), and I can't help but agree. Although the LG Watch Urbane was the first Android Wear smartwatch that looked like a regular watch, it looked too tacky for its own good, and Huawei is the first brand that gets the balance right. Our review unit came with a stainless steel case and a stitched black leather band.
The 42mm cold-forged 316L steel case is slightly thicker (thick by a couple of millimetres at 11.3mm) than a regular watch, but I didn't face too much of a problem due to its thickness. The strap is made of high quality genuine leather, and is quite comfortable. The placement of the power button at the 2'o clock position is a nice and thoughtful touch as it makes pressing the button only more convenient.
Overall, the watch is quite well-built and comfortable to wear, but it is not a lot better in the same regard when compared to its competitors. There are five other pricey variants of the Huawei Watch with better band options, but they haven't made it to India yet because the audience base for such products is almost non-existent in the country, at least for now.
Huawei Watch: Display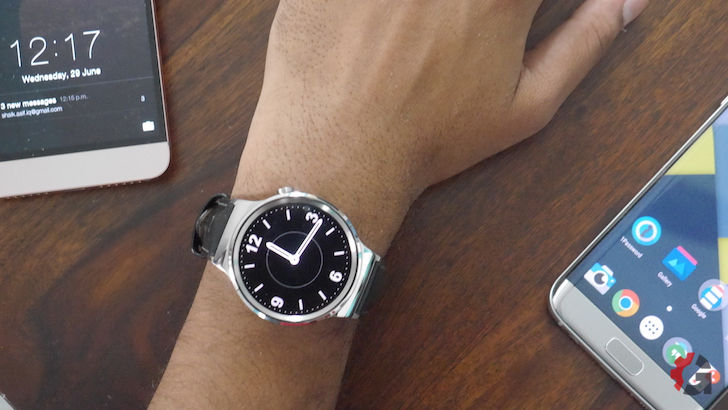 The Huawei Watch has a 1.4-inch circular AMOLED display with a resolution of 400 x 400p, and is protected using a scratch-resistant sapphire glass. Unlike the flat tire display of the Moto 360, the Huawei Watch has a full circular display with minimum bezels. The display is bright, colourful, and plenty sharp (well, not as sharp as Gear S2's). Blacks are inky, thanks to AMOLED technology, but the screen can't automatically adjust its brightness as there's no ambient light sensor on the Huawei Watch. The situation seems almost comical. Is it too hard for a smartwatch manufacturer to provide a smartwatch with a full circular display along with an ambient light sensor?
The Huawei Watch's impressive display turns into just an average one when you step outdoors in bright sunlight. The screen is reflective, which makes it harder to understand what's being displayed on the watch. It is quite clear that smartwatch screens need to have better sunlight legibility than they do right now. With sharper displays, watchfaces can get crisper and realistic, and brighter displays would mean better sunlight legibility.
Huawei Watch: Software & Watchfaces
Unlike Apple, Fitbit, and Jawbone, Google is trying to be a diverse platform for smartwatches, just as it is for its smartphones. Google's Android Wear is the only smartwatch platform that's available for use by multiple manufacturers currently. However, Google hasn't fully open-sourced Android Wear yet, so there's only so much a brand can do other than have a different design and better performing hardware.
Android Wear-based smartwatches are into their third generation now, and there have been plenty of improvements on the software side (although even more is needed). The Huawei Watch comes with Android Wear 1.4 that is based on Android 6.0.1 Marshmallow. The new update allows you to take calls using the Huawei Watch's inbuilt speaker and microphone. Basically, speaker-equipped Android Wear watches can now act as Bluetooth headsets. The new software also brings plenty of gestures that make it easier to operate the device using one hand. It also has support for sending WhatsApp, WeChat, Viber, and Telegram messages using voice commands.
Apart from a few bundled watchfaces and a fitness tracking app, there's nothing too different on the Huawei Watch from other Android Wear 1.4-based smartwatches. The UI is quite smooth and intuitive (compared to Android Wear 1.0 and Apple's watchOS), but nothing on this device is as intuitive as the Samsung Gear S2's rotatable dial and Tizen-based circular UX. You can do all the basic stuff such as viewing notifications, taking actions on notifications from supported apps, controlling music playback (there's even a Spotify app), tracking fitness (using Huawei's app or Google Fit), locating your smartphone, checking in to a place, and using other mini apps without breaking a sweat.
The Huawei Watch is compatible with the upcoming Android N-based Android Wear 2.0 software, which is likely to bring new features to the watch such as standalone apps (you won't need a smartphone to accompany your smartwatch), a new app launcher that's optimised for circular displays, watchfaces with 'complications' (areas on watchfaces that display important bits of information from other apps), an improved fitness tracking app, an on-screen keyboard, handwriting support, and improved notifications system.
Huawei Watch: Performance
Equipped with a Snapdragon 400 processor, 512MB RAM, and 4GB of internal storage, the Huawei Watch is not very different from other Android Wear-based smartwatches. It performs well, and I didn't notice any stutters or slowdowns, however, do note that until the watch gets Android Wear 2.0, apps will not be as fast as on smartphones.
The watch didn't heat up nor did it face unusual battery drains. Its performance was quite consistent. What could improve though is the loudspeaker's volume. I found the watch quite useful to take calls while I was driving (after stopping my bike on the side of the road), but the speaker on the Huawei Watch just isn't loud enough, especially with all the traffic noise on Indian roads. I had to make an effort to hear what the caller at the other end was trying to tell me, and this happened on numerous occasions.
Huawei Watch: Battery Life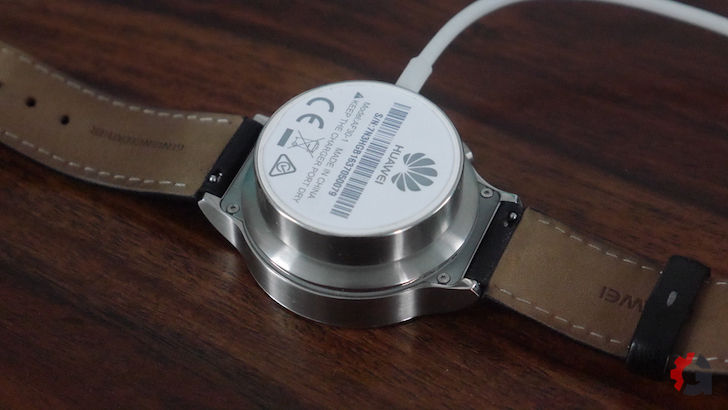 The Huawei Watch features a 300mAh battery and comes with a white-coloured charging cradle. The cradle is not designed well: the smartwatch attaches to the cradle but doesn't charge it as the pogo pins don't attach to the metal connectors on the smartwatch accurately. This happened multiple times. You have to adjust the smartwatch's position on the cradle a couple of times to make it right. Otherwise, you'll end up waking up to a dead smartwatch.
Huawei claims that its first Android Wear-based smartwatch can last up to one and a half days, and I got similar figures during the review. The Huawei Watch generally lasted a day and a half (around 40 hours) or slightly more after a full charge with brightness set to 4. When brightness was cranked up to the highest level, the smartwatch lasted around 32-36 hours.
Huawei Watch: Conclusion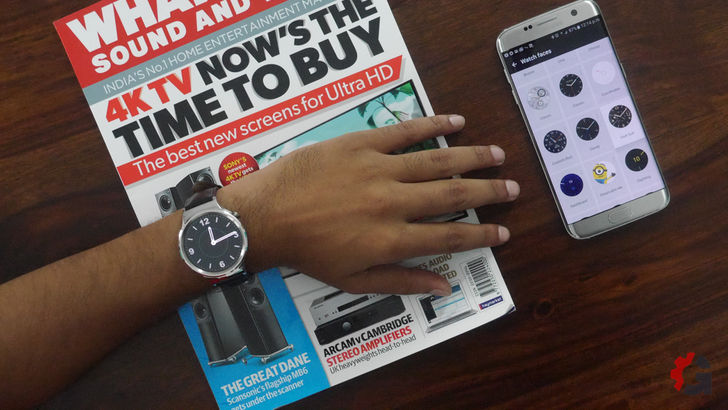 The Huawei Watch is definitely the most good-looking Android Wear-based smartwatch right now. Huawei has bundled some brilliant watchfaces with its smartwatch, but if they don't manage to impress you, you can always download the ones you like from the Play Store. The smartwatch is comfortable to wear and you can customise it using any standard watch strap.
While its display is bright, sharp, and colourful, its sunlight legibility isn't the best. There's no ambient light sensor, so you will have to adjust the display brightness manually. There needs to be a way in which smartwatch manufacturers can use ambient light sensors on their smartwatches but without the flat tire display. It's good though that the display is protected by sapphire glass, which is stronger than Gorilla Glass panels.
Its battery lasts a day and a half after a full charge, which is not the best but is still better than most. Also, it would have been better if its loudspeaker was louder for it to actually be useful to attend calls. If you wanted to use it as your running companion, you're out of luck. It lacks a GPS chip, so you will have to take your smartphone with you on the runs.
While the Huawei Watch could've been better in some areas, it's still better than most smartwatches out there. But is it worth your money? No. In fact, there's no smartwatch out there in the market that's worth its price tag, but if you're willing to spend the money anyway (on an Android Wear-based smartwatch), the Huawei Watch should be your first choice.