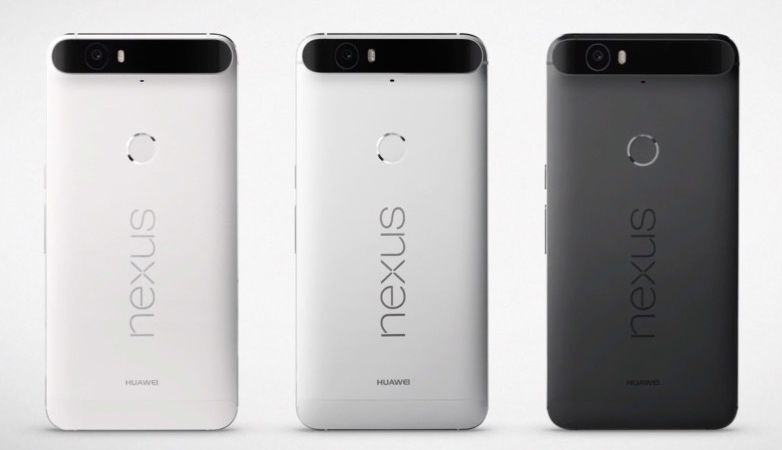 For the past few days, we have been hearing rumors about HTC and Google working together to create the next-generation flagship Nexus device which they plan to launch in the coming months. Today, we spotted more evidence about the upcoming Nexus phone in a listing on Geekbench, a website that lists Geekbench benchmark results.
From what we know so far, this new Nexus device has been codenamed Marlin and when it is released sometime later this year, it will replace the existing flagship Nexus smartphone, the Huawei-made Nexus 6P. Just to add, the Nexus 6P is now almost an year old – launched back in September 2015. We had mentioned in one of our previous posts that the Marlin will feature a  a 5.5-inch AMOLED display with Quad HD (1440×2560 pixels) resolution. It is also likely to get a quad-core Qualcomm Snapdragon (821/823) chipset with 4GB of RAM.
Coming back to the Geekbench listing, it shows that the Marlin will come with Android 7.0 Nougat and 4GB of RAM as reported earlier. The interesting thing about this device is that it may only come with 32GB and 128GB of internal storage. There are indictions that the Marlin may not be offered in a 64GB variant.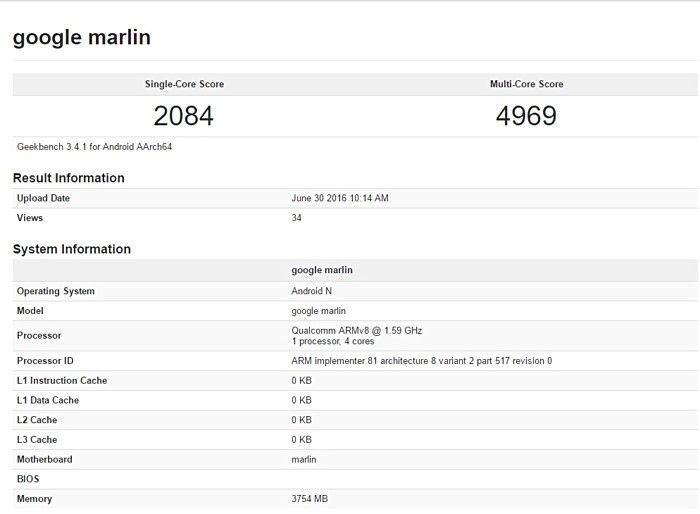 As for other details, the Marlin could sport a 12-megapixel rear camera and an 8-megapixel secondary camera at the front. It is also likely to get a 3,450mAh battery and not to mention, a fingerprint scanner at the back.
We may also see another Nexus device from HTC dubbed the Sailfish (S1) which could be a successor to the Nexus 5X. Stay tuned for more details about these new Nexus devices in the days to come.
[Source:- Geekbench Via:- GSMArena]