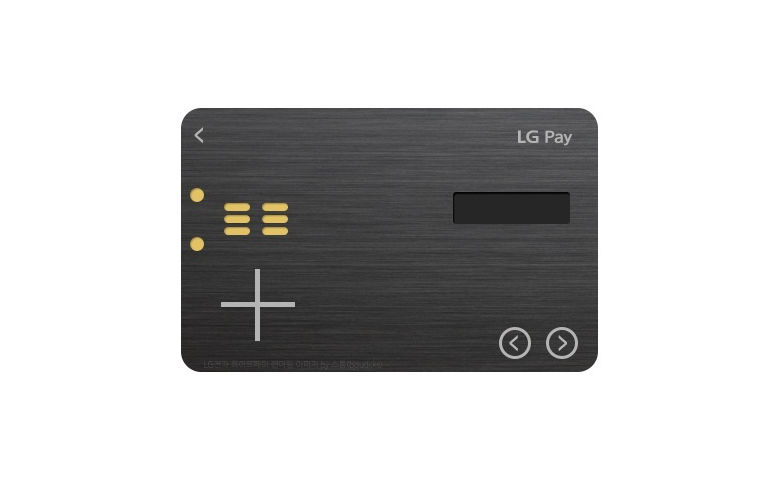 Yes, that could be the LG Pay physical card that you might be looking at. The South Korean electronics company wants to compete with Android Pay, Apple Pay, and Samsung Pay with its own mobile payment solution, but in a whole different pay. As opposed to other brands, LG Pay could be unveiled with a dedicated physical card that with chip, OTP facility, and NFC.
According to Korea Herald, LG wants to compete with Samsung Pay's MST technology using an actual smart card that works similar to Plastc and Coin's cards. Users will be able to save all their bank, loyalty, and discount cards into a single LG Pay smart card. Moreover, it is said to be compatible with ATM machines, so users can use it to withdraw cash as well.
LG might announce LG Pay later this year (maybe in October 2016) alongside the successor to the LG V10. Samsung has an upper hand when it comes to mobile payments as its smartphones could be used anywhere a regular debit or credit card was accepted, thanks to Magnetic Secure Transmission (MST) technology they acquired from LoopPay.
Unlike Android Pay and Apple Pay, which are compatible only with NFC-equipped Point-of-Sale (PoS) terminals, Samsung Pay works with NFC as well as regular PoS terminals. If anything that we saw with LG Pay is true, it could be even better than Samsung Pay as it can work with PoS terminals that require chip-and-PIN cards, making them even wider accepted.
[Source: Korea Herald]