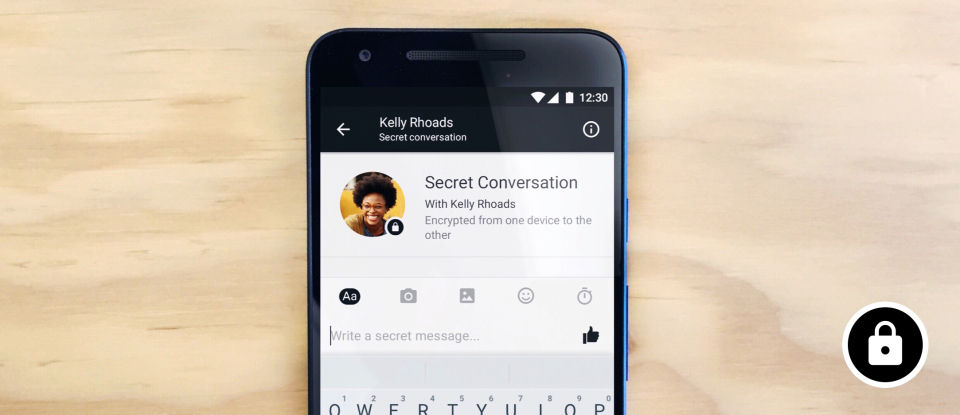 Facebook Messenger is the second most used instant messaging (IM) app after WhatsApp with 900 million monthly active users worldwide. After WhatsApp and Line implemented end-to-end encryption, Facebook has finally started testing end-to-end encryption for Facebook Messenger to provide increased privacy and safety.
Facebook assures of implementing a secure communication channel to help block spam, malware, and other digital security concerns using the Facebook's powerful tools along with this new end-to-end encryption. Any message you send containing text, images, videos, files and even voice messages are automatically encrypted.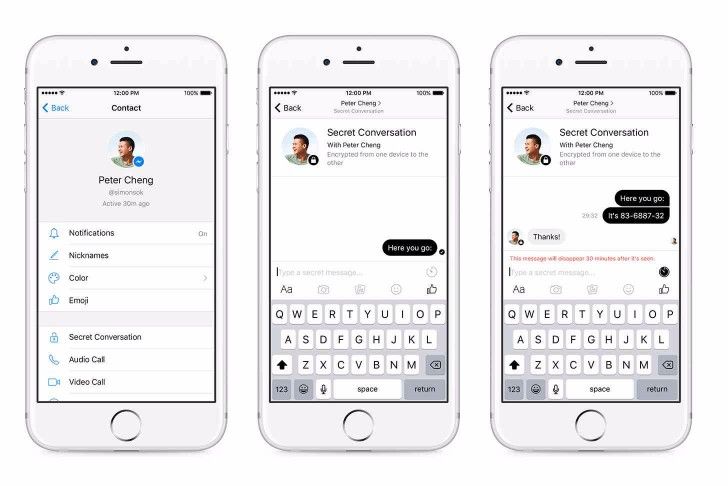 Facebook Messenger's full "end-to-end" encryption means that any message first gets encrypted on the sender's device, then travels via the servers while being encrypted, and gets decrypted only on the intended receiver's device. Third parties — Facebook included — will not have access to message in plaintext format, and messages can only be decrypted by their intended recipient. Facebook has integrated an open source encryption protocol called Signal Protocol which has been created by Open Whisper Systems. Back in April, WhatsApp implemented the same Signal Protocol for end-to-end encryption and Google's upcoming messenger Allo integrates the same.
There will now be a new conversation mode called Secret Conversations in Facebook Messenger. The messages in 'Secret Conversations' are encrypted end-to-end between the sender and the recipient using the Signal Protocol and its open-source implementations. Very similar to the 'Secret Chat' in the Telegram app. Similarly, the messages sent through the Secret Conversations are limited to one device only.
Secret Conversations feature is available only to a limited number of folks for testing, and Facebook plans to roll it out to every one later this summer.
[Source: Facebook Via: GSMArena]