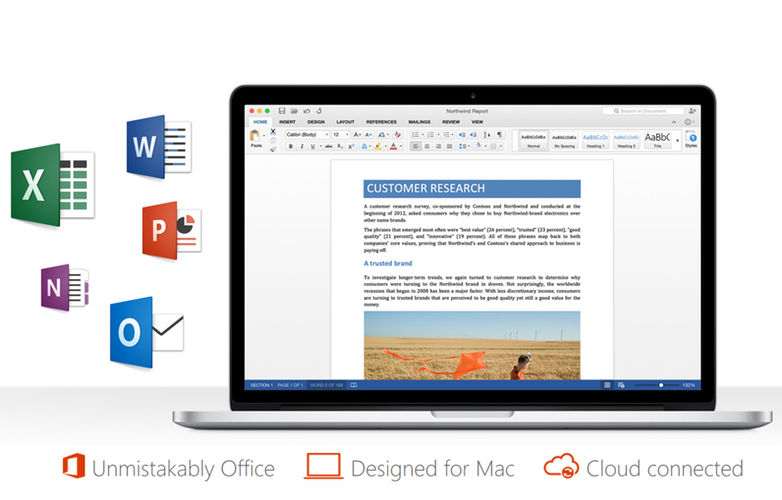 Microsoft has announced that it has released the first version of Microsoft Office 64-bit for Mac operating system. This beta version is currently available only to members of the Insider Fast channel. 64-bit version of Microsoft Office has been available to Windows users for a long time now. It is quite comical that Microsoft has taken such a long time to release 64-bit version of one of its most user software for Mac users.
Mr. Schwieb, Principal Software Engineer at Microsoft, who is working on Office products for Apple platforms announced this release on Microsoft Community website. He also appealed Insider Fast channel members to download and install it to test it out. Microsoft hasn't announced a specific date for the public release of Microsoft Office 64-bit version of Mac, but said that it will release as soon as they fix all the bugs in the beta version.
Microsoft Office contains Word , Excel, PowerPoint, OneNote, OneDrive, and Outlook apps. It is the most widely users software worldwide for document creation and consumption. Microsoft started offering cloud storage along with core apps of Microsoft Office to provide easier method for users to access documents from anywhere in the world. Microsoft released a newer version of Office with an updated, modern UI after a long time for Mac users.
Apple's document creating and consumption apps – Pages, Numbers, and Keynote – pale in comparison to Microsoft's solution, both in terms of functionality, compatibility, and adoption.
[Source: Microsoft]