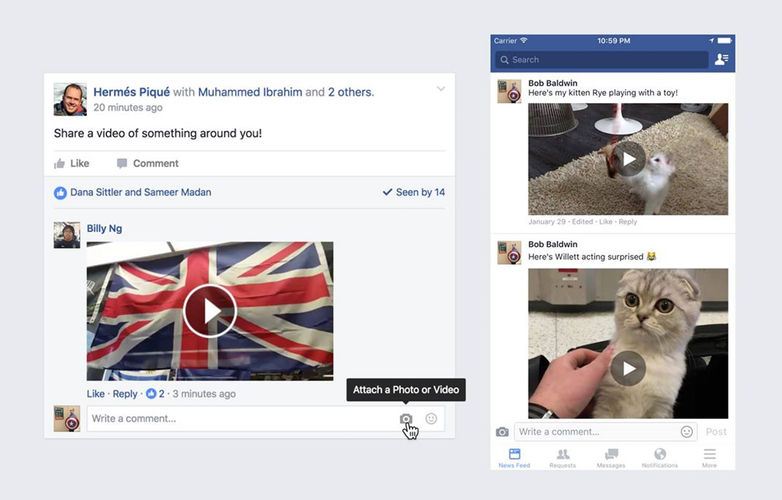 Following the footsteps of YouTube, Facebook will start testing an option to save offline videos in its app in India. According to TechCrunch, Facebook will start testing offline videos features in the country from tomorrow (July 11, 2016). India suffers from cellular data scarcity, so this feature will be helpful to users.
Starting tomorrow, a small set of Facebook users will be able to save Facebook videos offline on their device. They will be able to watch these videos later even when there's no Internet connectivity. Videos will be saved securely inside the Facebook app to avoid piracy. Content publishers will be able to opt out of this feature if they want.
Facebook's Internet.org might have failed in India on basis of net neutrality violation, but the social networking giant is still committed to bring another four billion people on the Internet. Facebook wants to earn more profit by showing advertisements to these four billion people.
The company announced OpenCellular platform for wireless access. Facebook is testing Internet boxes that could be provide Internet to 1,500 people. These boxes could be powered by anything ranging from 2G to 4G LTE with range of up to 10 kilometres.
[Source 1: TechCrunch Source 2: Facebook]