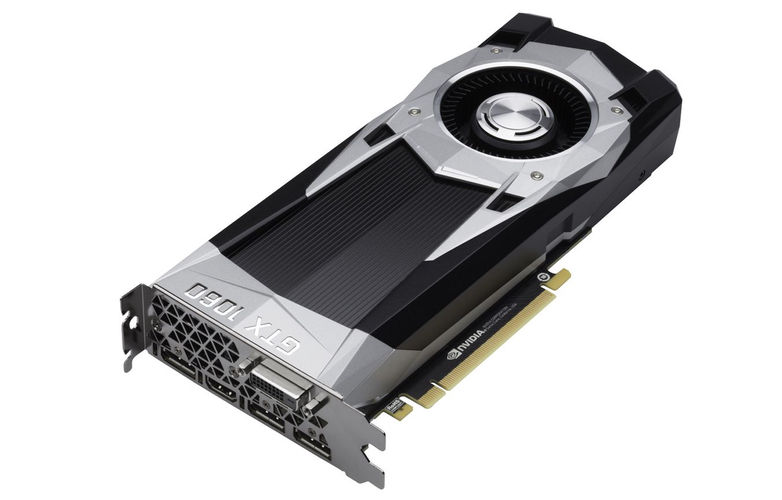 The graphics card battle for 2016 is on. After Nvidia released two high-end Pascal-based graphics cards, the GTX 1080 and the GTX 1070, AMD released a value-for-money graphics card. Nvidia's answer to AMD's recently announced $199 RX 480 value-for-money graphics card is the $249 GeForce GTX 1060. It will be available for purchase starting July 19, 2016 for $249, but there will also be a Founders Edition for $299.
The Nvidia GTX 1060 is build on the same Pascal platform (16nm FinFET process), but has half the graphical grunt of the Nvidia GTX 1080. It features 1,280 CUDA cores clocked at 1.7GHz, 6GB of GDDR5 VRAM, and a TDP of 120 watts. It has five video out ports: three Display Ports, one DVI port, and one HDMI port. Nvidia is gunning for a GTX 980-level performance with the GTX 1060.
In terms of physical size, the GTX 1060 is half the size of the GTX 1080, so Nvidia's partner brands like ASUS, Zotac, Gigabyte, and Inno3D can come up with more compact solutions after tweaking the stock cooler. It's too early to say how it's gonna stack up to the AMD Rx 480, which has been recently proclaimed as the best value-for-money graphics card by various experts. We will have to wait a bit before reviews and comparison results start coming in.
[Source: Nvidia]