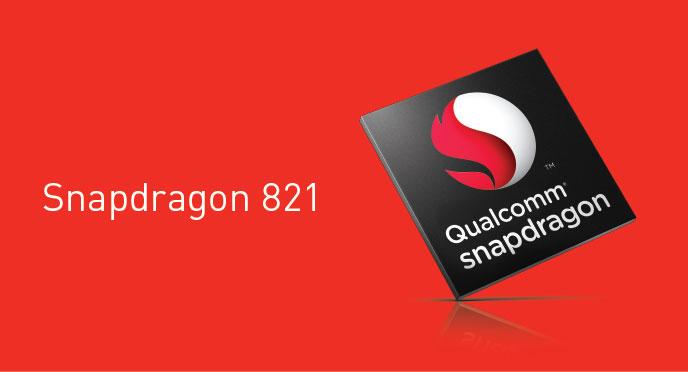 Qualcomm has finally announced the updated version of its high-end smartphone chipset. Dubbed Snapdragon 821, it is claimed to be faster than its predecessor, the Snapdragon 820. However, it still features the same Adreno 530 GPU.
The Snapdragon 821 brings 10% faster CPU performance when compared to the Snapdragon 820. The quad-core Kryo CPU reaches speeds of up to 2.4GHz. The Qualcomm Snapdragon 821 features a 600Mbps X12 LTE modem with Snapdragon Upload+, support for up to 4K UHD video recording and playback, and Qualcomm Quick Charge 3.0 for faster charging.
The Snapdragon 820 is currently being used in high-end smartphones like the HTC 10, LG G5, LeEco LeMax 2, Samsung Galaxy S7 and S7 Edge, Sony Xperia X, and the Xiaomi Mi 5. The devices powered by Snapdragon 821 chipset will arrive in the second half of 2016. We expect the upcoming Galaxy Note 7 and two rumoured HTC Nexus devices to feature the Snapdragon 821 processor.
[Source: Qualcomm]