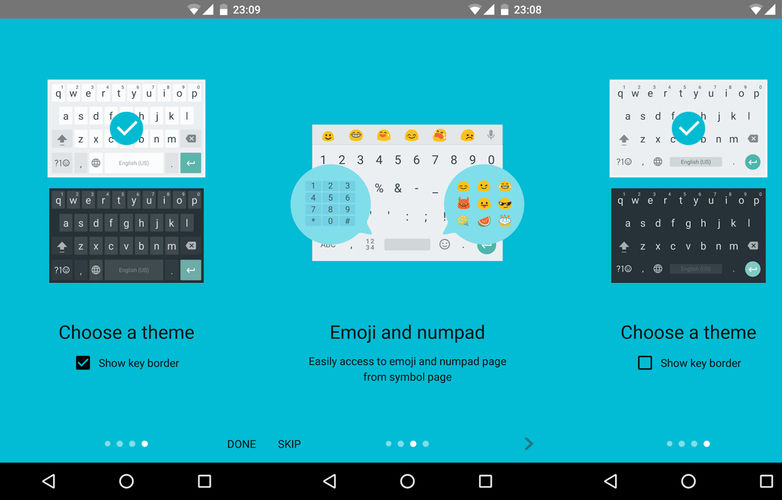 Google Keyboard v5.0 was released in May during Google I/O 2016, and it was released with multiple new features such as one-handed mode, cursor control, and more. Now, Google has released v5.1 of the keyboard app with even more customisation options, and it's available to download for free from Google Play Store.
With Google Keyboard v5.1, users can set a theme of their choice from a collection of 15 pre-loaded themes. If they're not happy with solid colours, they can use their own image and scale it to theme the keyboard. Additionally transparency of the image can be tweaked from keyboard settings.
Users can also choose to show or hide key borders. Generally, key borders lead to increased typing accuracy. The new keyboard version also brings latest Unicode 9.0 for newer smileys to devices running Android N or Android N Developer Preview. Which keyboard app do you use on your Android device?