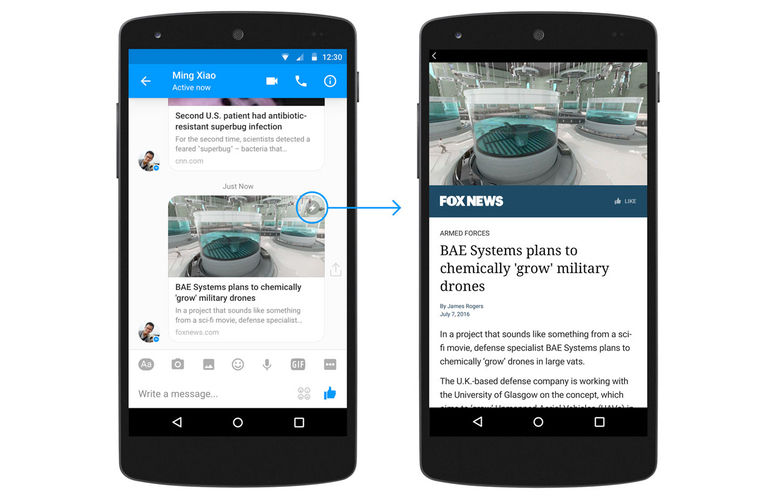 Facebook Instant Articles were launched to give users a fast, easier, and uncluttered way to read content from publishers around the world. Now, Facebook is bringing these fast-loading articles to its IM platform, Facebook Messenger. Whenever someone shares a Facebook Instant Article with you via Facebook Messenger, a lightning bolt icon will appear on the link.
Earlier to this, any article or blog post shared through the Facebook Messenger used to open up in a mobile browser, but users could soon read the article almost instantly when Facebook Instant Articles make their way to the company's chat app. However, advertisements will also make their way to these Instant Articles, which will make money for Facebook.
Facebook has announced that Instant Articles will come to the Facebook Messenger on Android smartphones starting today, and will make their way to iOS devices in the coming weeks. Will this hurt news apps like InShorts, Flipboard, and other RSS feed reader apps? No one is sure about that as of now.