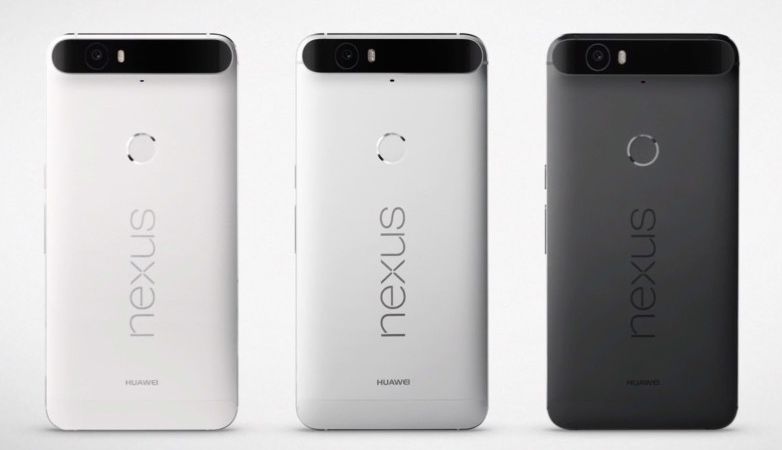 Google is said to be working on two new Nexus smartphones, and both of them are expected to be made by HTC. According to the details that have emerged in the past few days, these smartphones are dubbed M1 (Marlin) and S1 (Sailfish). Today, the Nexus Sailfish has visited GFXBench, confirming most of its specifications.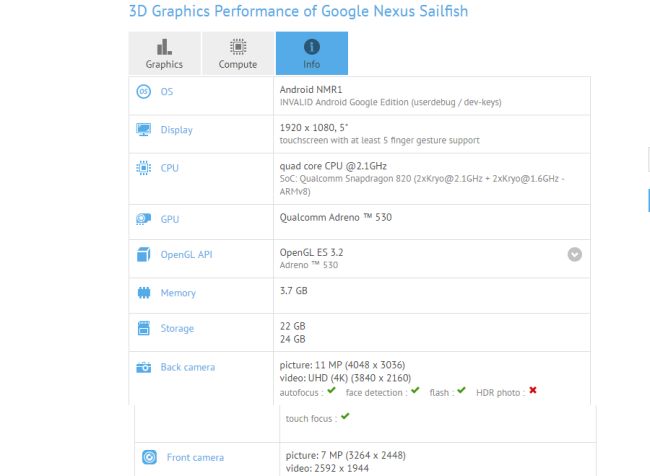 The Nexus Sailfish features a 5-inch 1080p display, Qualcomm Snapdragon 820 processor. 4GB of RAM, and 32GB of internal storage. In the imaging department, it features a 12-megapixel rear-facing camera with 4K recording; the front-facing 8-megapixel camera can record QHD videos.
The Nexus Sailfish also features a fingerprint sensor at its back, similar to current-generation Nexus smartphones. Moreover, according to the listing, the phone runs an invalid version of Android, but it will most probably be running a beta version of Android 7.0 Nougat.
Also Read: This is what the upcoming Nexus smartphones from HTC could look like
We could also see the successor to the Nexus 6P dubbed Marlin, which was leaked on Geekbench a few days back. There is still no confirmation from Google on when and where this smartphone will be announced. The only thing that is certain is that both smartphones would be the first to run Android 7.0 Nougat.
[Source: GFXBench]