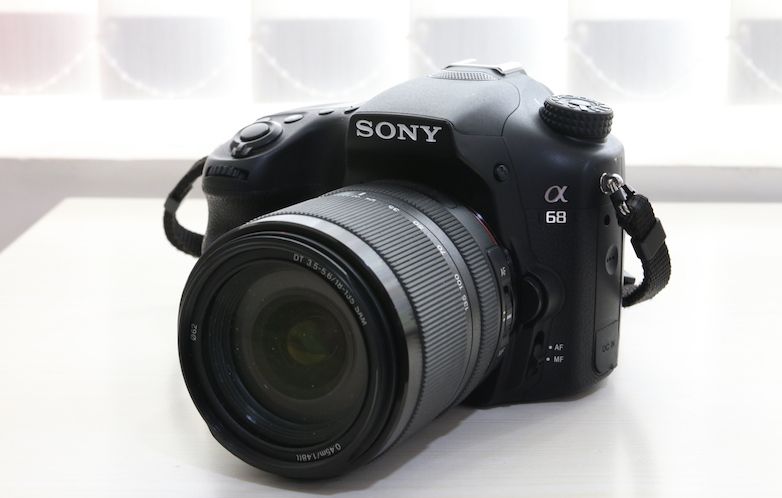 Sony hasn't been very active on the DSLR market for a while now, because of which the entry-level DSLR space is a bit boring at present, with nothing new on offer. Like many camera manufacturers, Sony too has been showing more interest in the compact system camera space in recent times. Their mirrorless cameras with APS-C sensors, the A6000 and the A6300, both E-mount cameras, have been very well-received. Same is the case with most of their E-mount full-frame mirrorless interchangeable lens cameras.
What Is Good?
Very good autofocus system
Top-panel LCD is helpful
Good battery life
Ergonomic design
What Is Bad?
Poor quality LCD display
18-55mm kit lens is very average
Mediocre JPEG image quality.
No Wi-Fi
Sony's last A-mount offering, the A68, launched last year, sits between the entry-level A58 and the higher-end A77 II. Compared to standard DSLRs, the A68 uses a fixed semi-translucent mirror as opposed to a non-moving translucent mirror typically used in DSLRs. This allows sufficient light to pass through it onto the sensor while also simultaneously reflecting light like mirrors in traditional DSLRs would. Like other Sony's translucent mirror cameras, the A68 features an electronic viewfinder.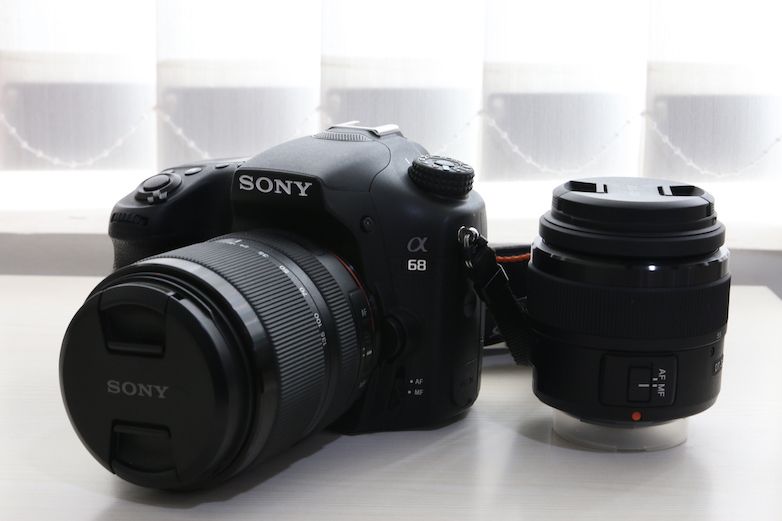 The A68 typically retails with either the 18-55 mm zoom lens or the 18-135mm zoom lens.
Features
The A68 features Sony's proprietary '4D focus technology', also seen in the A77 II and in the A6000. The A68 has 79 autofocus points, including 15 cross type points. Going by my experience of using the A6000, the A68's 4D focus technology too is likely to deliver, at least when used with a good lens. Honestly, the standard kit lenses are incapable of fully utilising its autofocus system.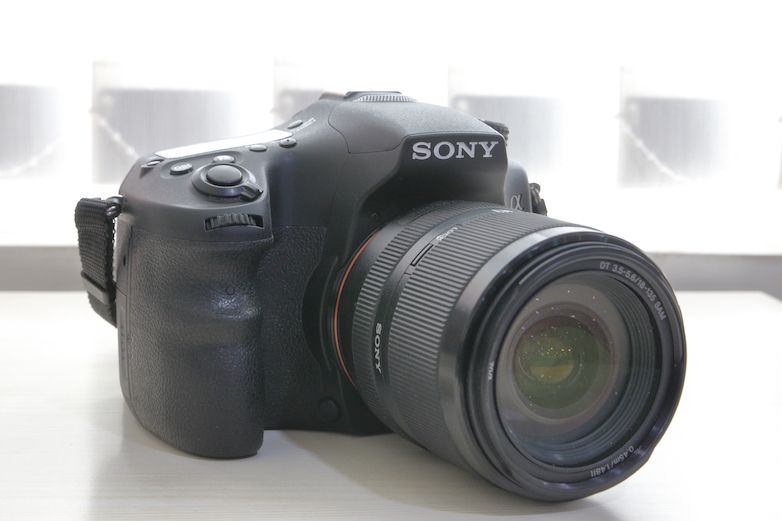 Inside, the A68 houses a 24-megapixel APS-C sized CMOS sensor with built-in sensor-shift stabilisation. It can shoot 8fps, but only in the JPEG Fine setting, meaning your images will be 6-megapixel JPEGs.
Design and handling
The A68 is a larger than your average upper-end entry-level DSLR, and definitely heavier. But that isn't necessarily a negative thing. It also feels a lot sturdier in your hand. It features excellent build-quality. The grip on it is great as well. Unlike similarly priced DSLRs like Canon's EOS 750D and the Nikon D5500, the A68 has two exposure dials, which makes clicking photos with your index finger while you have two fingers attending to both the dials possible.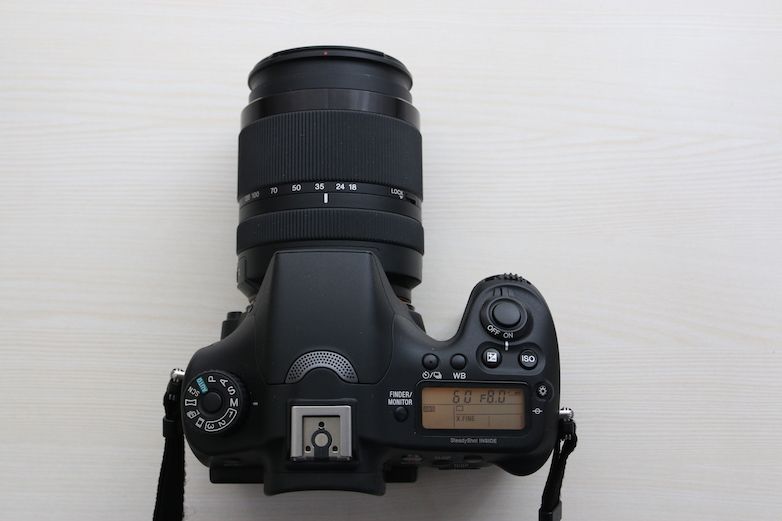 The LCD on the top-panel definitely adds to the overall experience of using this camera. Display panel illumination makes using the camera in the dark a lot easier. The A68 features separate buttons for Drive, White Balance, Exposure Compensation, ISO, and one for direct access to video recording. The function button on the rear panel by default opens up a Quick Access menu, which allows you to adjust most of the often used functions with ease.
The camera's 2.7-inch 460k dot LCD screen does no justice to this camera. It is definitely one of the A68's weakest points. Poor viewing angles, and display legibility while shooting outdoors were two problems I simply could not ignore.
I'm a little partial towards optical viewfinders, but I must say I didn't have any significant complaints with the A68's electronic viewfinder. EVFs allow you to preview your picture with all the acting picture settings, giving you a good idea of how your exposure will ultimately turn out. As far as EVFs go, using the A68's 1.44 million dot electronic viewfinder was quite a good experience.
Performance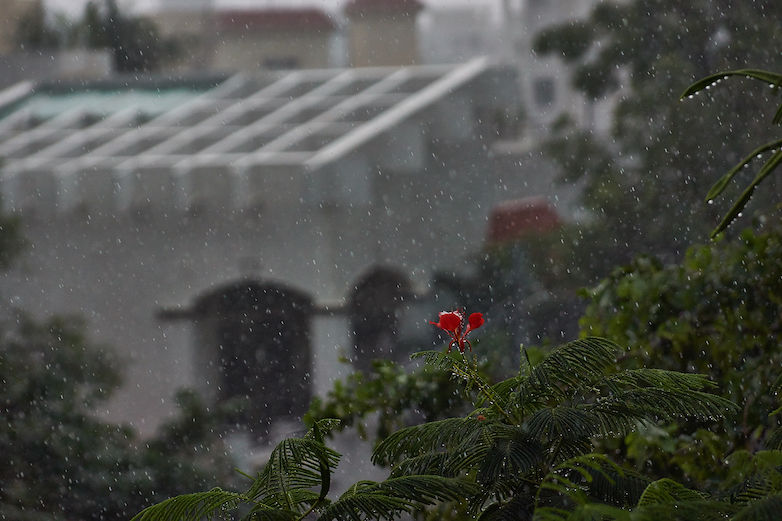 Startup took longer than I would have liked for it to. Once up and running, though, the A68 is fast. It allows for continuous shooting speeds of up to 8fps when shooting Fine (6-megapixel) JPEGs. When shooting RAW or full-size JPEGs, this speed dips to 5fps.
Autofocus performance
By default, the AF tracking sensitivity is set to mid or three (from one to five) while shooting stills, and there are the options of HIGH, MEDIUM and LOW for AF tracking sensitivity in the video mode. The overall AF drive speed has to be set to fast, for you to make the most of it. While the default settings aren't exactly impressive, once you switch AF tracking sensitivity to five, and to HIGH for the video mode, you'll see the A68 performing to the best of its abilities.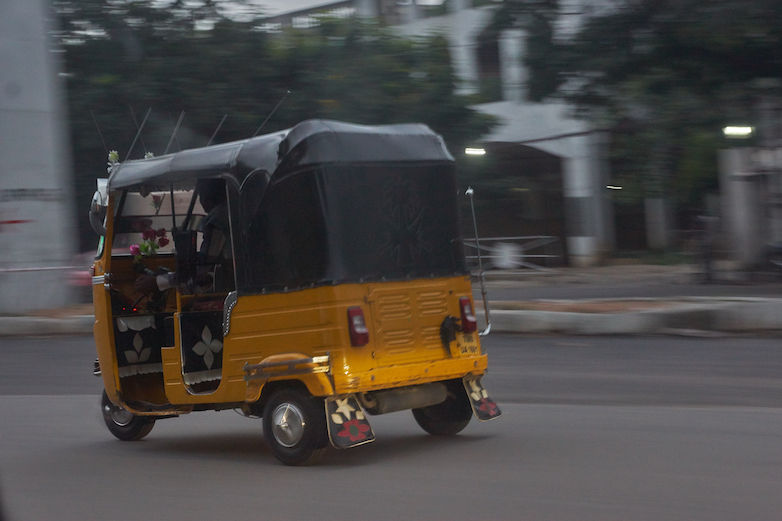 Focus tracking with the A68 is exceptionally good, even with the kit lenses. While there may be fewer number of AF points in comparison to the A77, or for that matter, the A6000, once you've gotten your subject into the desired focus area, depending on what you've set the camera up for, it tracks your subject continuously without issue.
I had both the 18-55mm and the 18-135mm kit lenses at my disposal. Take a look at how focus tracking (video) works using both these lenses. I also had a chance to compare it with the Canon EOS 750D with its 18-55mm kit lens.
Image quality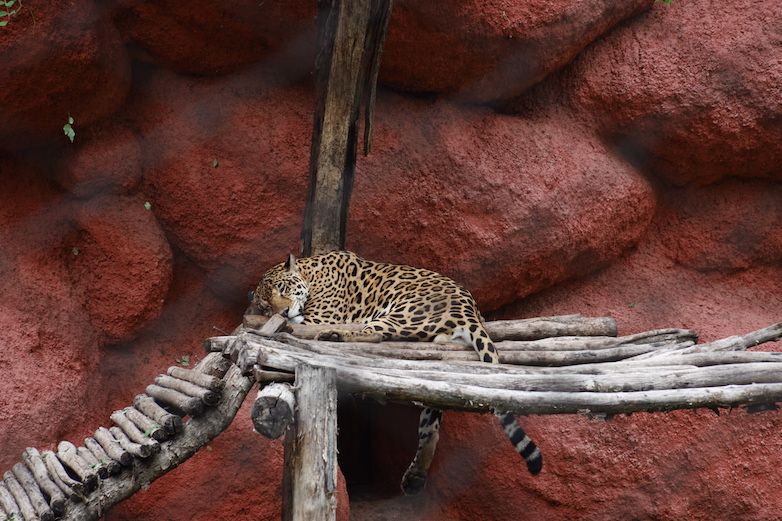 JPEGs, even the ones shot at the highest quality, exhibit rather aggressive noise reduction. Noise is definitely much better dealt with if you shoot RAW, and it also allows you to retain greater detail in your pictures without excessive noise reduction acting by default. That said, the A68 yields image quality comparable to what its competition might, with adequate tonal range, sharpness and detail. Colour reproduction too, is commendable.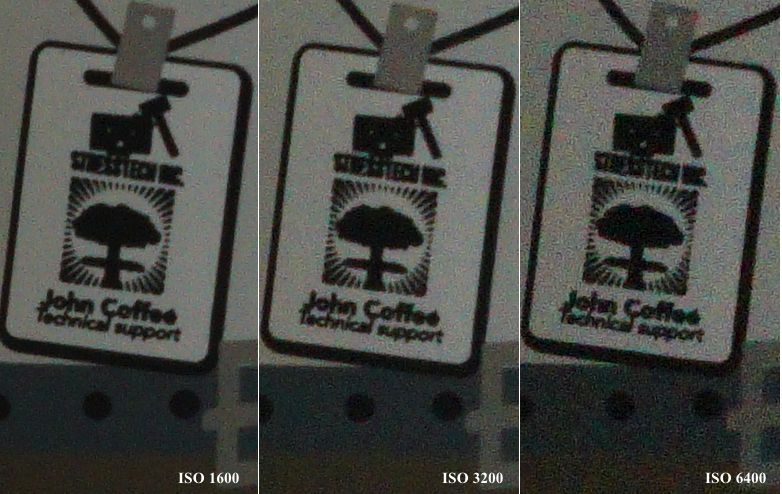 Video
Video performance, while not on par when compared with the higher-end full-frame Sony cameras, is certainly respectable. The A68 lets you choose from MP4, AVCHD, and XAVC S file formats. Here's an MP4 sample shot at full-resolution.
Battery
The battery lasted me the course of an entire day's use. I shot close to 400 photos plus a few videos with a single charge.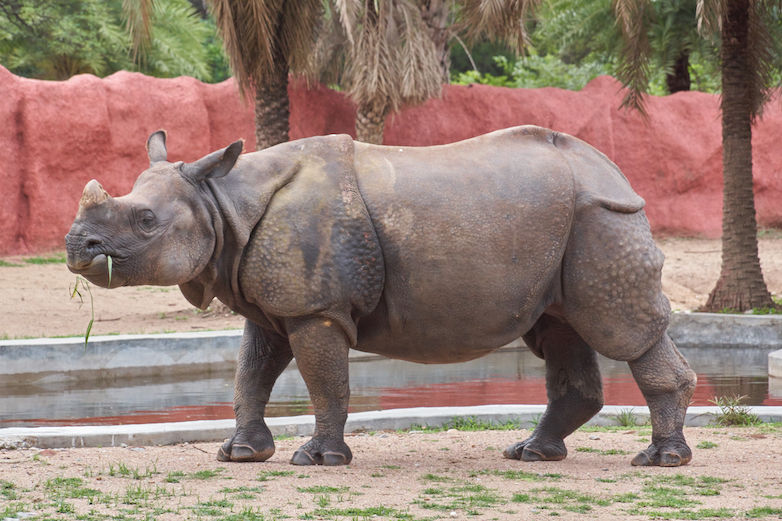 Conclusion
If you're looking for a camera that's really quick to focus, the A68 is certainly recommendable over many of its competitors. Even more so, if you're willing to shell out a little extra for fast lenses. Sports photographers could use the A68 to good effect with decent telephoto equipment. With just the kit lens, I think you'll really be under-utilising the A68's core abilities. The A68 lacks an optical viewfinder. If an optical viewfinder is of importance to you, besides features like Wi-Fi for easy sharing of photos, you might want to consider the Nikon D5500 or the Canon EOS 750D in a similar price range.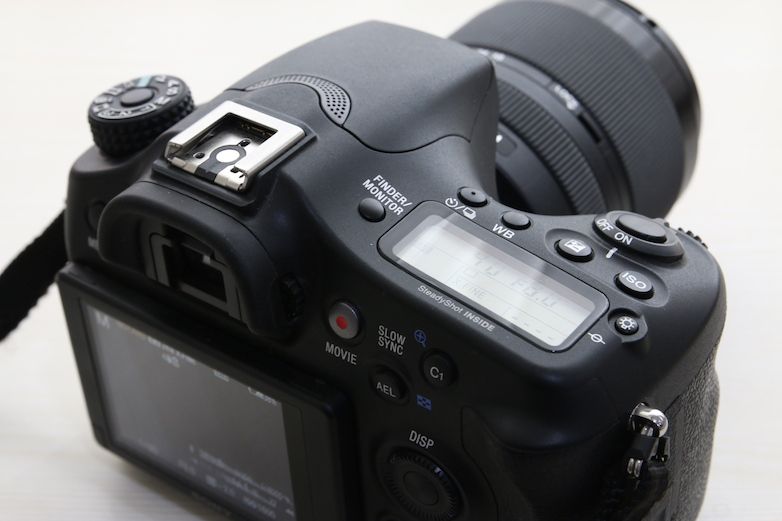 The A68 retails at Rs.59,990 with the 18-55mm kit lens, and Rs. 85,990 with the 18-135mm kit lens. Although it retails for a lot less online, it isn't exactly a very competitive price. I'd be a lot more comfortable recommending the A6000, priced at Rs. 40,990 (body only).