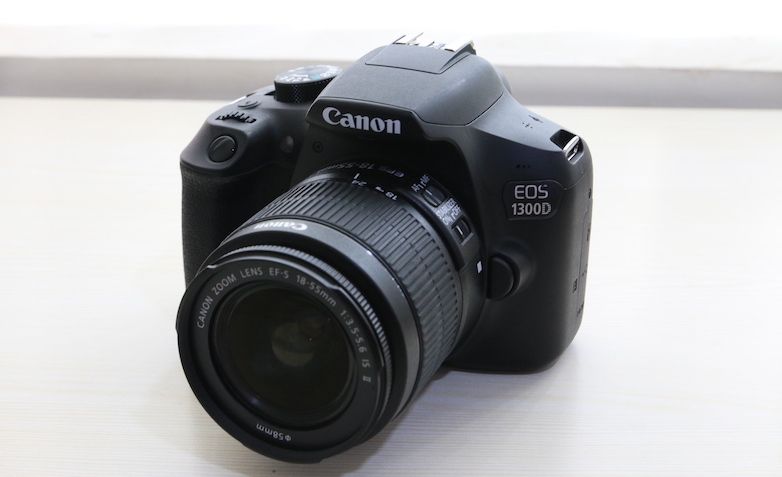 One of the advantages of DSLRs over other types of cameras is the sheer number of lenses they are compatible with, offering a much wider array of possibilities to seasoned users. If you have your mind made up on a DSLR, and are looking to buy an entry-level DSLR, there is a very good chance that Canon's latest in the segment is going to be of interest to you.
Canon EOS 1300D
Rs 29,995
The Canon EOS 1300D is an entry level DSLR targeted at beginners and first-time DSLR users. A successor to the popular EOS 1200D, the EOS 1300D adds Wi-Fi and NFC capabilities, apart from a few other minor changes.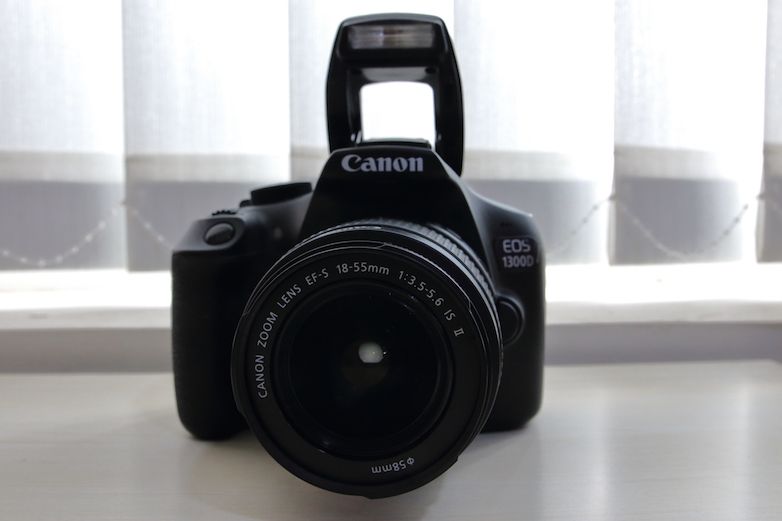 What makes this camera of interest to beginners is undoubtedly its pricing. At ₹29,995 with the 18-55mm kit lens, does it get any better? Its closest competitor, the Nikon D3300 is priced at₹32,950 with the 18-55mm kit lens. Is the EOS 1300D really the best choice that you can make?
Canon EOS 1300D: Features
The EOS 1300D's big highlight has to be the addition of Wi-Fi and NFC for transferring files easily to your smartphone and remotely controlling the camera. Apart from this, and the addition of a higher resolution 920k dot LCD screen, not a whole lot is new compared to its predecessor.
Like its predecessor, the 1300D sports an 18-megapixel APS-C sensor with an upgraded image processing engine. The 1300D uses the newer DIGIC 4+ image processor, which first made an appearance in 2014. The camera also offers a 9-point AF system just as in the EOS 1200D.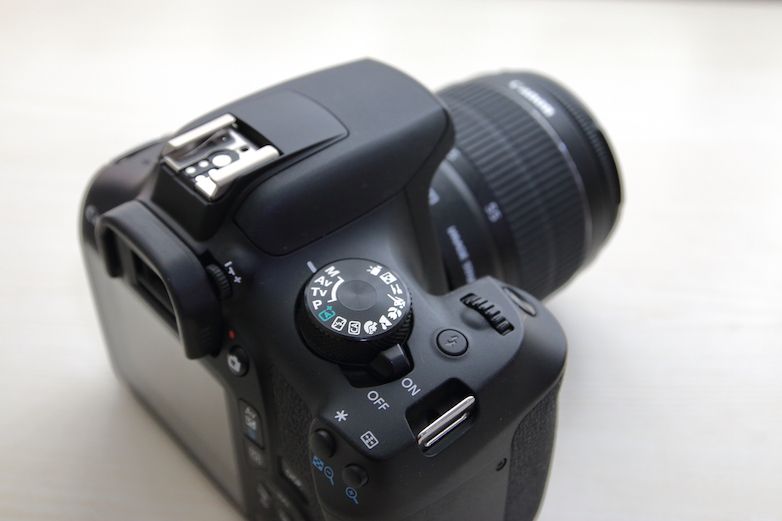 Apart from fully manual modes that you would expect in a DSLR, Canon has incorporated several beginner-friendly shooting modes into its entry-level DSLRs. These automatic shooting modes promise first-time users an intuitive experience with the DSLR.
Canon EOS 1300D: Design and build quality
The camera body is lightweight, and built primarily of plastic with a matte texture. The textured finish makes for better grip. The EOS 1300D, although easy to carry around, is not the most sturdy one out there. I'm honestly suspicious of its ability to withstand a little rough use.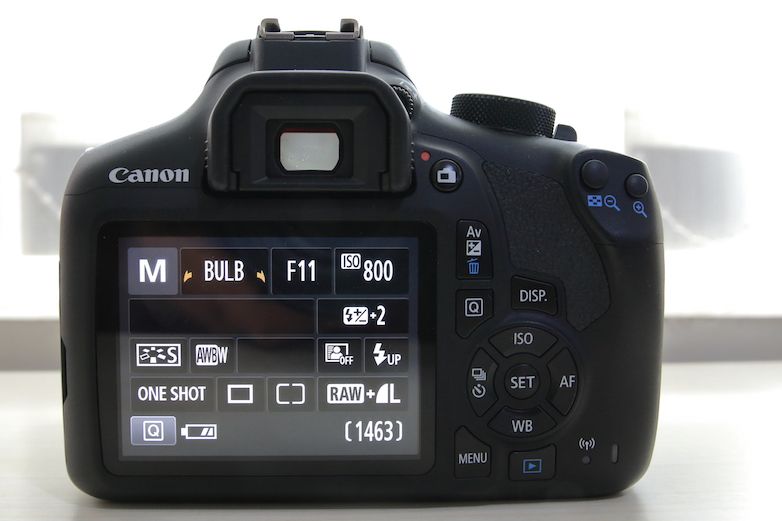 Button layout is fairly intuitive. All buttons are placed to the right of the LCD screen. The 1300D sports a single control dial on its right shoulder, which allows you to control aperture value, shutter speed, and exposure compensation when used together with the AV+/- button. These take care of your exposure settings. There also are buttons for ISO, autofocus mode adjustments, drive mode adjustments, and white balance.
The EOS 1300D lacks a button for directly accessing the video mode. To record videos, you first have to switch the mode dial into the video recording position. Without the ability to shoot images in the video mode, you're at risk of missing out on any fast action you may be interested in getting stills of.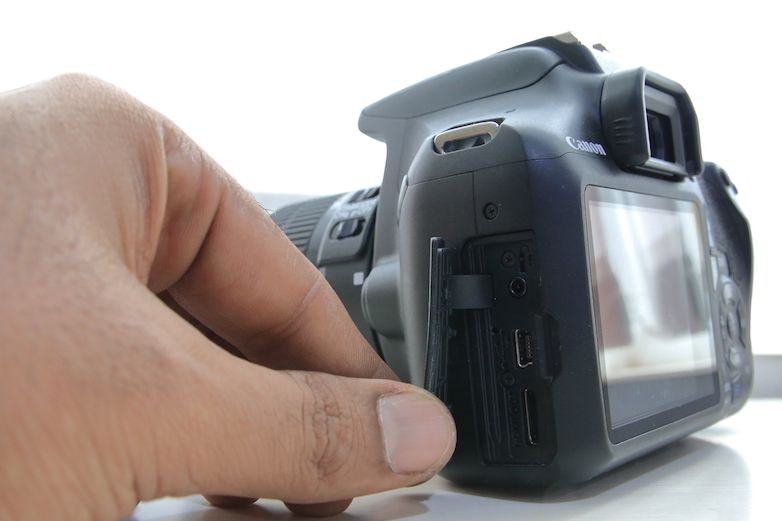 The camera lacks a swivel screen and touch sensitivity. The new 3-inch display, though, is adequately bright, and with its improved resolution, does a decent job of giving you an idea of your final output.
The 18-55mm IS II kit lens too is lightweight, and features built-in image stabilisation, which can be switched on or off. It lacks the dedicated manual focusing ring that is on the kit lens bundled with the EOS 750D. While manually focusing at your subject is still possible, the experience with this kit lens just isn't as smooth, perhaps because it lacks the grip available with the 750D's 18-55mm IS STM kit lens.
Canon EOS 1300D: Performance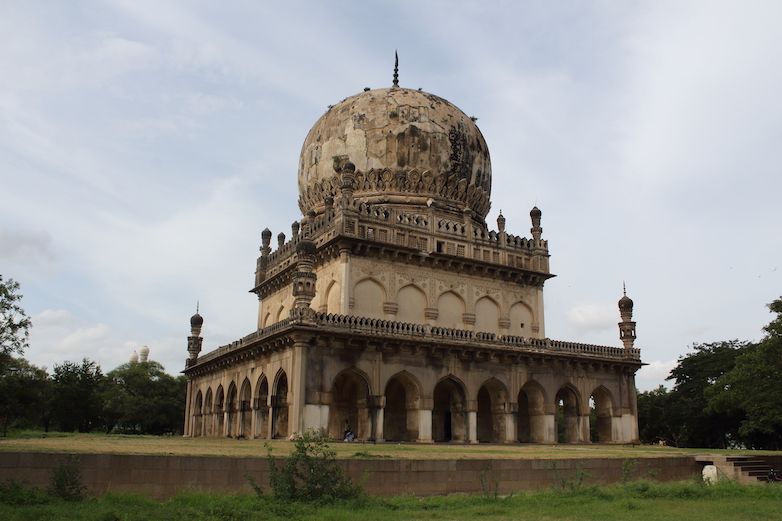 The 1300D is quick to power on, and is ready to fire a shot even before the display comes on. Its continuous shooting speed of 3fps remains unchanged, when compared to its predecessor. With the Digic 4+ chip comes a greater buffer capacity. The 1300D allows for a whopping 1110 JPEG photos at 3fps in burst mode as against the 69 JPEGs that the EOS 1200D allows for. Sadly, when shooting in RAW, the burst mode allows for only 6 RAW images at 3fps.
Canon EOS 1300D: Autofocus Performance
The Canon EOS 1300D's 9 AF point system doesn't really compare to the AF systems seen in higher-end DSLRs, which offer a much greater coverage of the frame. Having said that, these 9 points are well spread-out across the frame, and autofocus was quick in bright lighting conditions as well. Continuous AF, however, was unimpressive. If you're used to shooting with a smartphone, you may not find the cameras AF system impressive at all. In Live View, the autofocus system falters, and is downright slow.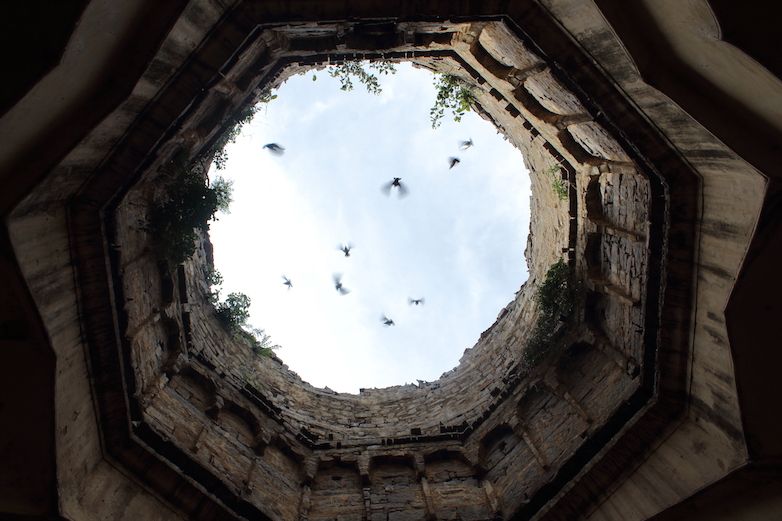 Focusing speed also depends a great deal on the lens you use. The 750D's 18-55mm IS STM kit lens performs much better than the 1300D's kit lens does.
Canon EOS 1300D: Picture quality
Those of you who are new to DSLRs honestly ought to be impressed by what the 1300D is capable of. JPEG images straight out of the camera are reasonably sharp, but with slightly punchy colours. Overall though, colour saturation and resolution of detail is pretty good. Although not the best in terms of dynamic range, with highlights getting blown out in high-contrast scenes, the camera performs reasonably.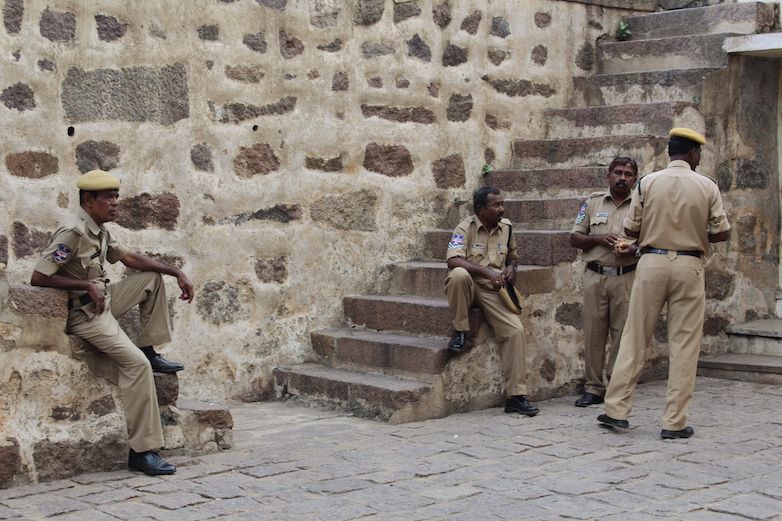 The 1300D offers a 100-6400 ISO range, which can be expanded up to ISO 12800. Noise crops up in photos shot beyond ISO 1600. While this is very noticeable when you view the photos at their actual sizes, the photos are more than acceptable for sharing over Instagram or the likes of it. Shooting RAW files lets you manage noise a lot better, and I'd advise you to go with it, especially if you plan to go beyond ISO 1600.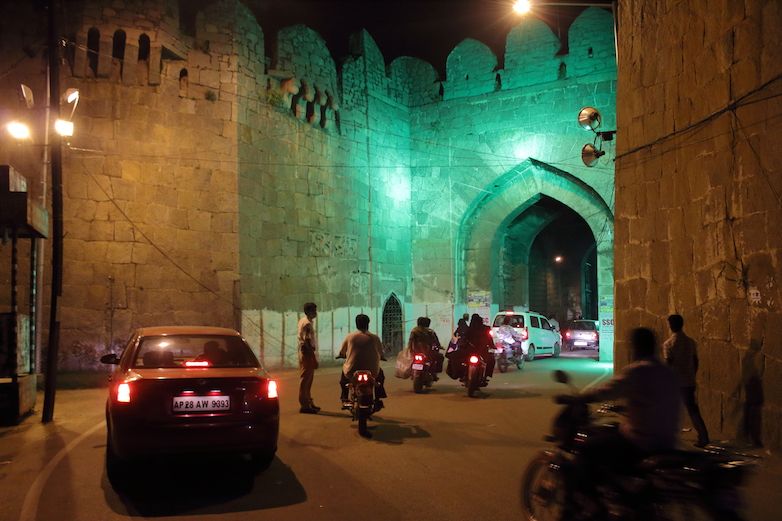 Canon EOS 1300D: Video recording quality
The 1300D records video at a maximum resolution of 1920x1080p at 30fps. The 1300D lacks Continuous AF in the video mode, and you're limited to single point AF. You can use the shutter release button to achieve focus even while recording video, but this doesn't really work out so well in practice. The camera spends a lot of time getting the focus right. Besides, the kit lens is noisy, and can be heard over the audio while trying to focus on the subject. The camera also lacks an external microphone jack, and you have to make do with monaural sound recorded over the camera's built-in microphone.
Video picture quality is unexceptional, to be honest. Although the camera gives you manual exposure options, video clearly isn't the 1300D's forte.
Canon EOS 1300D: Wi-Fi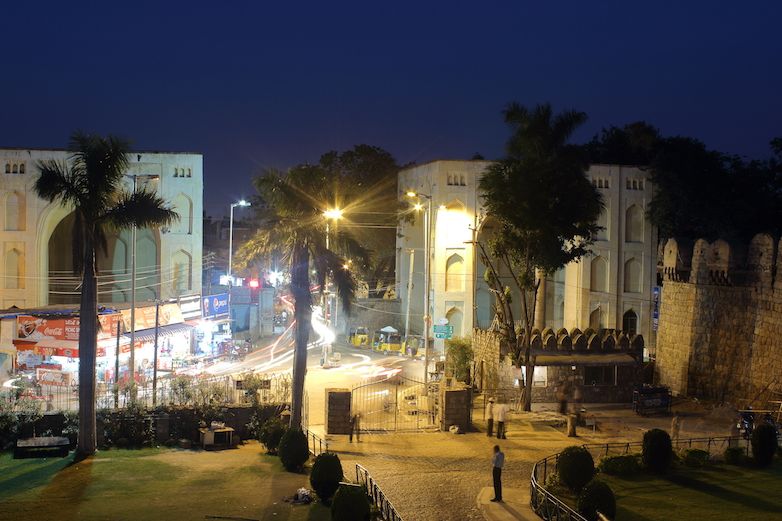 Nothing to complain about here. It allowed me to connect and transfer photos to a smartphone with ease, also allowing me to remotely access the camera and shoot with it. It would've been nice if the Wi-Fi function was a little more accessible without having to dig through the EOS 1300D's exhaustive but nonetheless well laid-out menu.
Canon EOS 1300D: Battery Life
The Canon EOS 1300D has a battery rated at 500 shots when using the viewfinder, and about 180 shots when using Live View. The battery easily lasts you an entire day's shooting. It is however worth noting that the 1300D's battery is no match for the Nikon D3300's battery, which CIPA rates at 700 shots with the viewfinder.
Canon EOS 1300D: Should you buy it?
If there's something Canon has gotten right with this camera, it is the pricing. At an MRP of ₹29,995, this is almost as good as it gets! It also retails for a lot less online. If price were your only criteria, recommending this camera would be easy. Its closest competition, the Nikon D3300 sports a larger 24-megapixel resolution sensor which may allow for better picture quality.
The D3300 also features a much more sophisticated autofocus system in comparison, has a higher continuous burst mode shooting speed of 5fps against the 1300D's 3fps, and allows for video to be recorded at a maximum resolution of 1920x1080p at 60fps. The Nikon D3300 is priced only marginally higher than the EOS 1300D, and for a few thousand bucks more, you could get a whole lot more.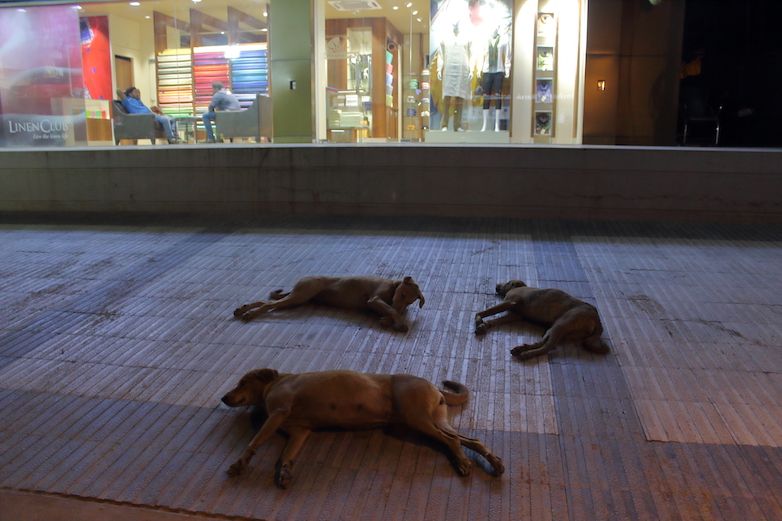 What it lacks though, is Wi-Fi, for which you'll require to purchase an external adapter as well. This is where the EOS 1300D gets an extra point. Built-in Wi-Fi is a sought after feature, and makes sharing your photos a whole lot easier. If Wi-Fi isn't a major concern, I'd be happy to recommend its predecessor, the EOS 1200D, to you. It retails online with a dual lens kit (18-55mm + 55-250mm) for just about the same price.