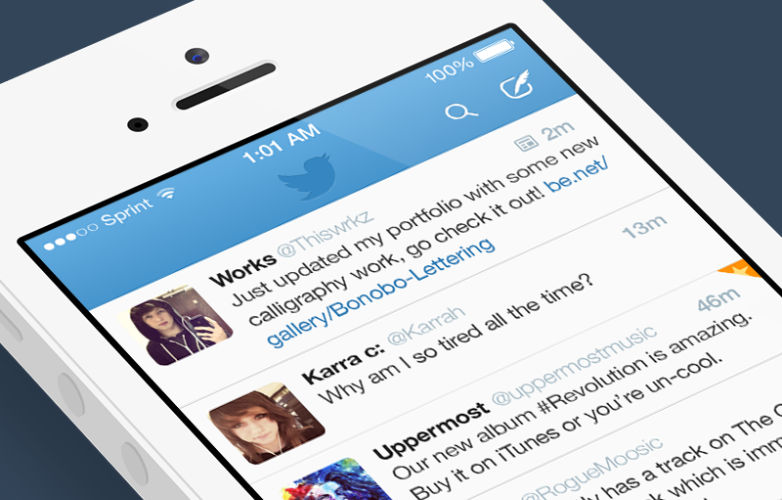 Twitter has finally rolled out night mode to its iOS app. The feature, which was first introduced on Android in July this year, allows users to be able to use the mobile app even in environments with less light, by re-skinning the app in darker hues. This makes it easier to read as well as tweet in low light environments. This feature was announced by Twitter on its Twitter handle on Monday.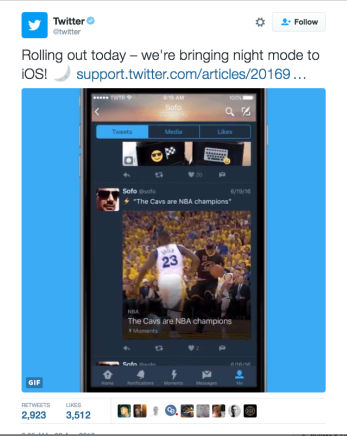 Once you receive the night mode update, all you have to do is toggle the night mode either on or off from the 'Display and Sound' option in the Settings panel.
The update has been due for some time now, especially since it received the update on Android just a month earlier in July. In fact, Twitter went as far as to hire well-known developer Joaquin Verges to get the night mode on the iOS app. Verges was the same person who made the popular Falcon Pro Twitter client for Android apart from being on the team that brought this feature for the Android app.
However, this update isn't exactly breakthrough as Tweetbot for iOS, which is regarded as one of the better Twitter mobile app clients, has already had a similar mode since a while ago. In fact, in comparison, the feature on Tweetbot gets activated automatically depending on the time, whereas on Twitter, you need to toggle in on manually. Nevertheless, users have welcomed the feature as it only makes using the app much more easier and convenient.