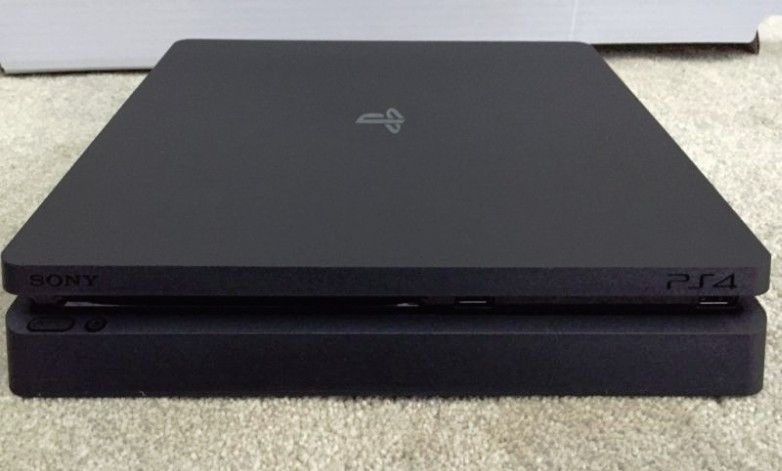 This shouldn't come as a surprise, but like most modern connected gadgets the PS4 Slim will feature support for 5 GHz Wi-Fi networks. This is up from the 2.5 GHz network support available on the existing PS4 console. Although this isn't an official confirmation, the information comes from the retail versions of PS4 Slim consoles that have already been spotted in the wild.
The owner of one such leaked console unit, going by the Twitter handle shortman82, has confirmed the 5 GHz Wi-Fi support. It's the same user who had initially leaked the images of the yet unreleased Slim console. This time around, the information has been corroborated by a photograph of what's purported to be the console manual. The excerpt from the manual reads: "The frequencies used by the wireless networking feature of this product are the 2.4GHz/5GHz ranges". Furthermore, another tweet also confirms that the support extends to 802.11ac, in addition to the legacy B,G, and N Wi-Fi standards.
@christophckri There's the manual. pic.twitter.com/NTCM2rddeF

— shortman82 (@shortmaneighty2) August 28, 2016
This is great news because 5 GHz Wi-Fi support is a godsend for gamers, especially those who can't use the more reliable and fast Ethernet connectivity option. In that case, the 5 GHz Wi-Fi channel offers the requisite speed required for high-quality streaming, high-bandwidth downloads, and a more stable gaming experience.
Meanwhile Sony is still light-lipped and has neither confirmed nor denied the existence of the PS4 Slim. However, both the PS4 Slim and the more powerful 4K-compatible PS4 Neo are expected to be announced at the September 7 PlayStation press event in New York.
[Source: VG 24/7]