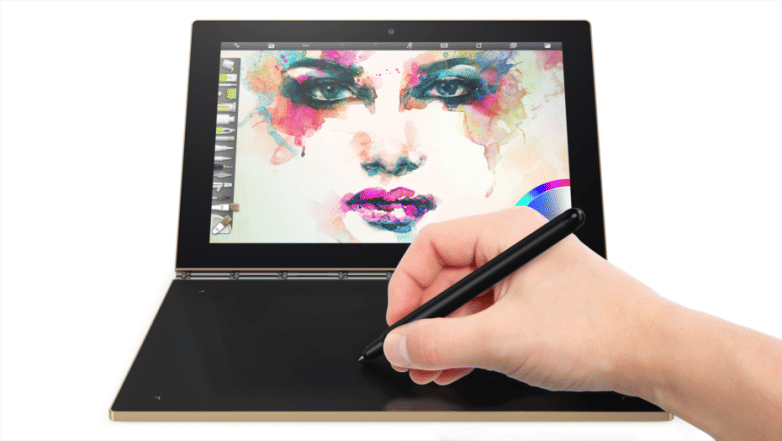 Lenovo has announced two new devices ahead of the IFA 2016. They are the convertible laptops: the Yoga Book and the Yoga Book 910. The Yoga Book comes with a pressure-sensitive touchscreen keyboard that allows you to draw on it. The Yoga Book 910, on the other hand, is the successor to the Yoga 900.
The Yoga Book is the more breakthrough device of the two, because of its pressure-sensitive touchscreen keyboard. It has virtual keys which disappear with just a push of a button and your keyboard now transforms into a plain surface on which you can draw using the bundled stylus. However, you don't need to recharge the Wacom stylus.
The Yoga Book comes with a 10.1-inch Full HD display. Under the hood, it is powered by an Intel Atom X5 processor. There is 4GB of RAM and 64GB of onboard storage. It will be available in two variants though: one which runs on Android and costs $499 (approximately ₹33,000) and the Windows variant which costs $549 (approximately ₹37,000).
On the other hand, the Lenovo Yoga 910 has a 13.9-inch display that runs at 4K resolution. Compared to its predecessor, the Yoga 910 has thinner bezels, a redesigned keyboard and a larger trackpad. It is powered by Intel's newest processor, Kaby Lake core i series. It also has a battery life of more than 15 hours, a USB Type-C port and a fingerprint scanner. The Yoga 910 which is expected to go on sale from October costs $1,299 (approximately ₹87,000).
[Image Credit: www.venturebeat.com ]