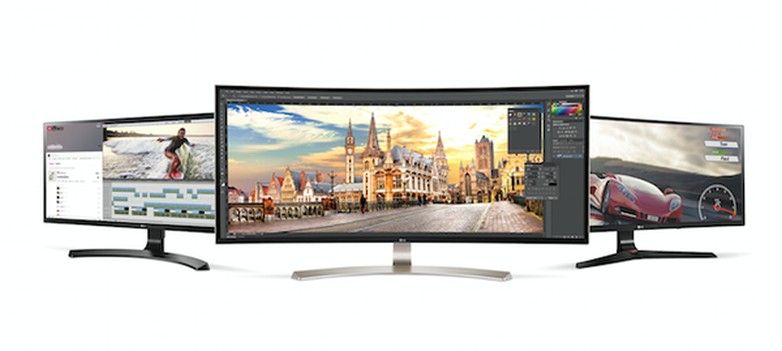 It's raining ultra-wide monitors. Not long after Samsung announced three ultra-wide FreeSync monitors, LG has retaliated with its own ultra-wide monitors. While Samsung announced the 34-inch CF791 along with two smaller sizes of the CFG70 monitors, LG has followed suit with two ultra-wide 34-inch monitors in addition to a larger 38-inch one.
The 38UC99 is the largest of the lot measuring in at 38-inches. Sporting a resolution of 3840×1600, it's an ultra-wide monitor sporting an aspect ratio of 21:9. However, LG has Samsung beat by making the 38UC99 the world's largest curved and ultra-wide monitor. Moreover, it's a treat for games due to its native support for a refresh rate of 144 Hz. Among the many firsts for the monitor in its class include a USB-C port and the addition of a pair of bluetooth speakers within the body. Although the monitor is $500 dearer than the CF791 with a sticker price of $1500, it incorporates a lot of features and 4-inches of extra real estate to make up for it. This monitor will launch sometime in mid-September.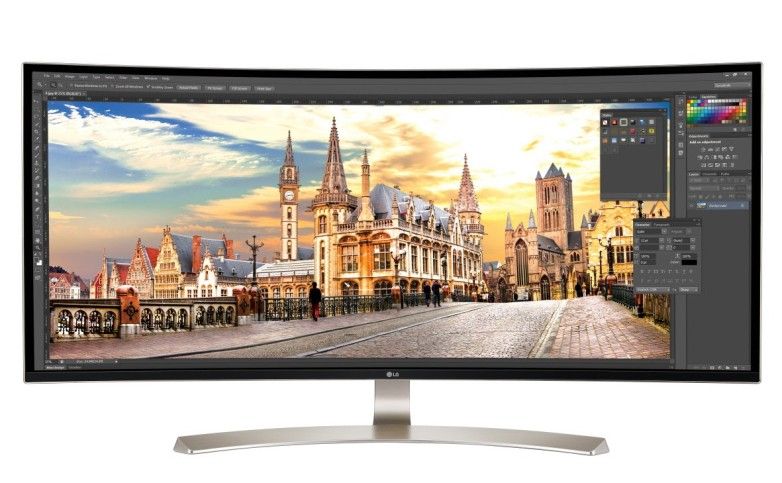 LG's 34-inch 34UC79G is just as large as the Samsung CF791, but it will be available for 40-percent lower at $600 when it releases sometime in November. The curved monitor also targets gamers with 144 Hz refresh rate and support for AMD FreeSync game-smoothing technology. If curved screens and associated barrel distortion isn't your thing, you might want to consider the 34UM79G, which also incorporates similar features, but ditches the curved screen for a conventional flat screen. It's priced higher at $700, but for the money you also get Google Cast out of the box. The flatscreen monitor will launch in October.
[Source: The Verge]