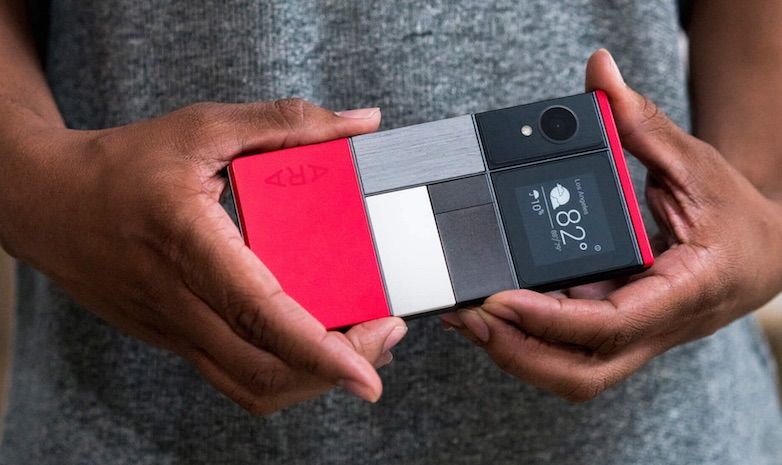 Google is known for running ambitious experiments on software and hardware front. Announced in 2013, Project Ara is Google's most ambitious  one aimed at making modular smartphones that has interchangeable parts. Now, Google has paused all investments in Project Ara in order to streamline the hardware efforts, reported Reuters.
Back in May, Google had promised to ship a developer edition of the Project Ara phone and even announced a bunch of partners to help out in the early development phase. But that smartphone is not going to be released.
However, that doesn't mean the intiative is dead. Instead, Google plans to license out the Project Ara's technology by working closely with the hardware and phone making partners.
Many developers and hardware makers were particularly enthusiastic about the modular phones concept. Today, LG G5 and Motorola Moto Z phones have been released in the garb of modular phones. The LG G5 allows adding a camera accessor, DAC-based audio chip, and more battery life to its base. While the Moto Z supports a range of Moto Mods accessories.
Project Ara aimed to let one do more. The idea was to create a smartphone with a components that can be replaced and upgraded. For an instance, you can install a better camera, higher capacity battery, audio chipsets, and other components over a period of time. In a way, the modular smartphones would be like the PCs where you can easily upgrade or replace any component.
Initially, Google's Project Ara was set to arrive in 2015. This year at Google I/O, the company promised that the early adopters can expect the first batch of phones to arrive early next year. Rick Osterloh, who recently joined as a hardware chief at Google, stated Project Ara was unlikely to succeed unless the company's hardware centric initiative are streamlined.
Thanks for reading till the end of this article. For more such informative and exclusive tech content, like our Facebook page