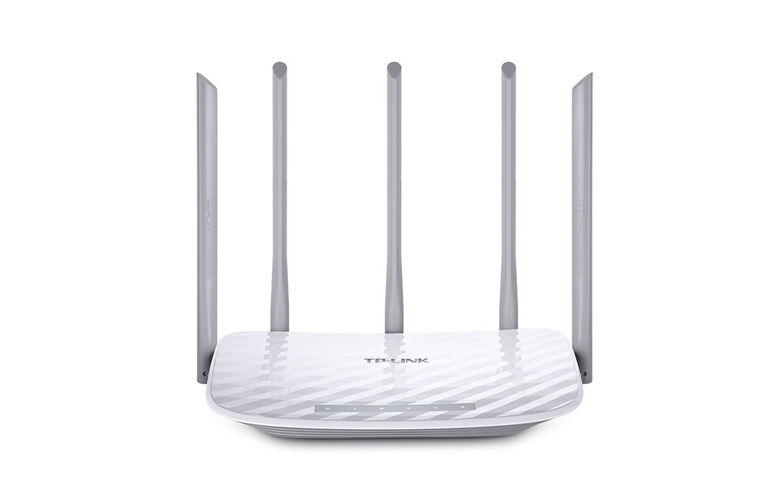 TP-Link has launched a new gigabit Wi-Fi router in India, and surprisingly, it is priced at just ₹2,999. It is the first time a Wi-Fi 802.11ac certified router with five antennas in the country with such a low price tag. The TP-Link Archer C60 features dual-band Wi-Fi b/g/n and single-band Wi-Fi ac connectivity, and a maximum bandwidth of 1317Mbps. It is the successor to the TP-Link Archer C50, which was launched last year.
The TP-Link Archer C60 has five antennae – three 2.4GHz antennae and two 5GHz antennae – with angular adjustment ability for improved wireless network coverage. The company has also included 3×3 MIMO for faster and more reliable data transfer. It comes with five ethernet ports – one port for input and the others for output – and the WPS button for effortless connection pairing. However, the Archer C60 lacks the USB port that was featured in the Archer C50 from last year.
Other features of this Wi-Fi ac router includes a Guest Network, parental controls, and smartphone apps (for Android and iOS) that display the status of the router. The Guest Network feature can be used to offer Internet connectivity to guests at home or office. The parental controls feature can be used to blocking access of unwanted websites to kids or restrict internet connectivity at specific times. The TP-Link Archer C60 is available for purchase through Flipkart.