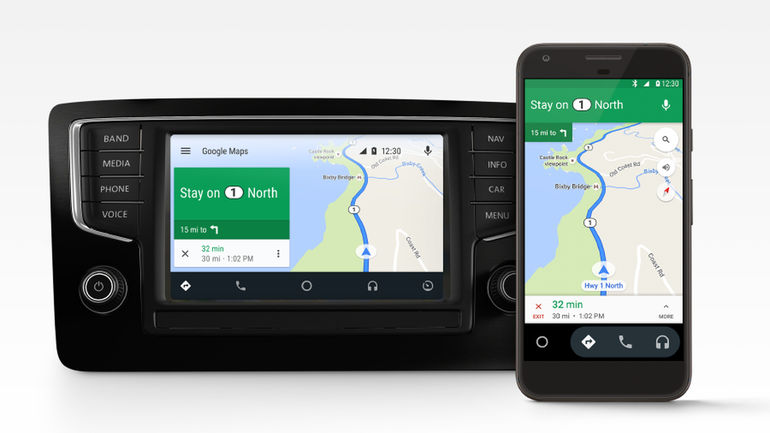 Google flaunted few enhancements to its Android Auto platform at the I/O developer conference held earlier this year. The update that is now available on the Google Play Store allows smartphones to take over a car's infotainment system. Moreover, the service is available to anyone who owns an Android phone.
Android Auto which had been there for the last two years was restricted to only 50 automobile brands. Now it is open to all and even the older cars that were not compatible with Android Auto can now experience it. The update is available for anyone with an Android phone (running 5.0 or later). Users can access Google Maps, and Spotify besides making calls or sending messages (with hands-free voice commands).
One of the most important features is that the Android Auto integrates many of the apps you might already be using in your car which includes WhatsApp, Spotify, Pandora, and Pocket Casts. The app automatically starts when the phone is paired via Bluetooth. The app is now available for download in 30 countries, but Google aims at a worldwide release in the future.
The app can be downloaded like any other apps from the Play Store. Post download, it's just a matter of giving the application access to various permissions like calls and messages so that it can play them. Once the app is set up, you can experience the same interface you'd otherwise see on the screen of a car running Android Auto.