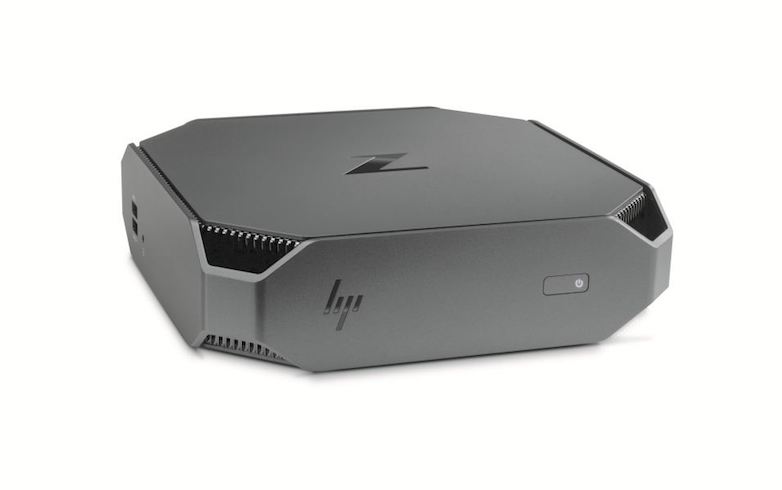 Even though everyone expected Apple to unveil next-generation iMacs, Mac Pros, Mac Minis, and Macbooks, the company only unveiled the latter, leaving its desktop computers in the dust. However, Microsoft showcased its brand new Surface Studio all-in-one desktop computer and the Surface Book i7 hybrid laptop. Now, HP is taking the lead by announcing the HP Z2 Mini G3 high-end, workstation-grade mini PC with high-end specifications and features.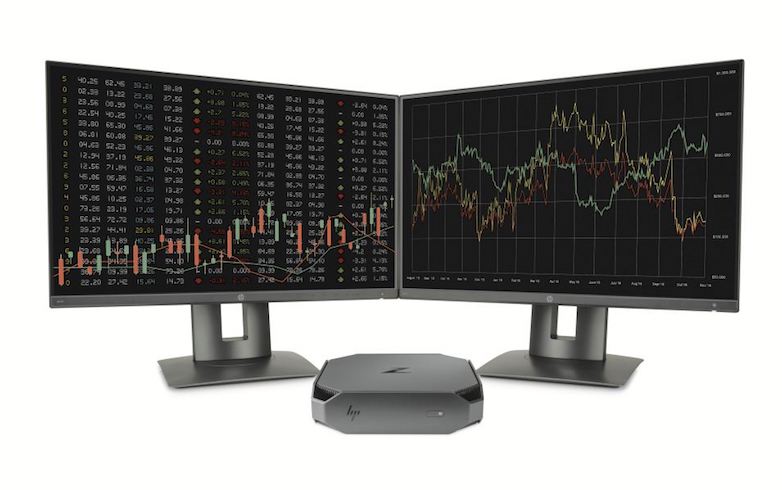 The HP Z2 Mini G3 is a mini form factor PC with rated reliability and performance. It features an Intel Core i7 or Xeon CPUs, the latest Quadro GPU from Nvidia, two storage devices, and up to 32GB of DDR4 RAM. This mini PC is called 'Ant Man' (Marvel's superhero character) internally, which shows that it was always meant to offer high-end performance even though it's a small form factor (SFF) PC. There's an internal fan too cool down the desktop or workstation-grade CPU inside the PC.

The Z2 Mini G3 is slightly larger than Intel's NUC mini PCs, and about as large (and smaller than some models) as the latest MAGNUS gaming mini PCs from Zotac. It weighs about 2kgs, and is VESA mount compatible, so it can be installed behind monitors, on the walls, or under the desk depending on the requirements. There will be variants of the Z2 Mini G3 that come with Intel's SkyLake or KabyLake Core i3/i5/i7 CPUs and there would also be variants that come with Xeon CPUs. Even though the entry-level variants come with Intel Iris Pro integrated GPU, the high-end variant with Intel Xeon E3 v5/v6 offers an Nvidia Quadro M620 GPU with 384 stream processors and 2GB GDDR5 memory.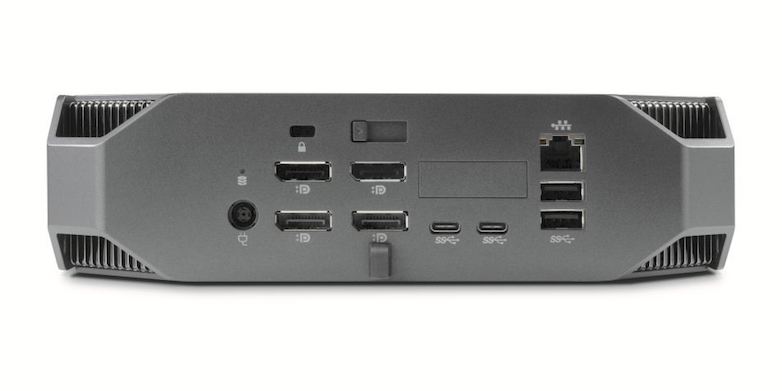 These mini PCs have space for up to two storage devices, and consumers can customise it with a 2.5-inch PCIe 3.0 SSD (HP Z Drive Turbo 512 GB) and up to 1TB SATA HDD (up to 6Gbps). In terms of input and output ports, the Z2 Mini G3 comes with four dual-mode DisplayPort connectors, supporting up to six displays. It will also come with four USB 3.0 Type-A ports (two on the front and two at the rear) and two USB 3.1 Type-C ports, a gigabit ethernet port, dual-band Wi-Fi ac/a/b/g/n, Bluetooth 4.2, and a headphone jack. These PCs would be offered with either Linux or Windows 10 operating systems, depending on customer's requirements.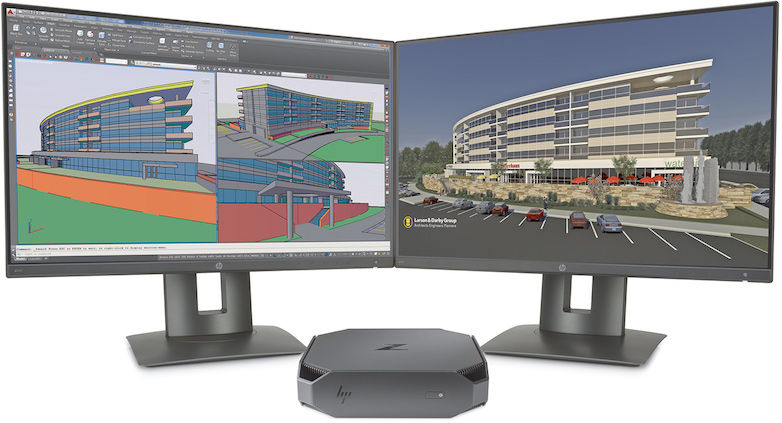 The entry-level HP Z2 Mini G3 with an Intel Core i3 CPU, Intel Iris Pro graphics, two DDR4 RAM slots, and a 135W power supply is priced at $699 in the US, and it will start shipping by December 2016. The company hasn't revealed the pricing of the higher-end variants of its latest mini PCs with Intel Xeon CPUs and Nvidia Quadro GPUs will cost more, and will be available for purchase early next year.