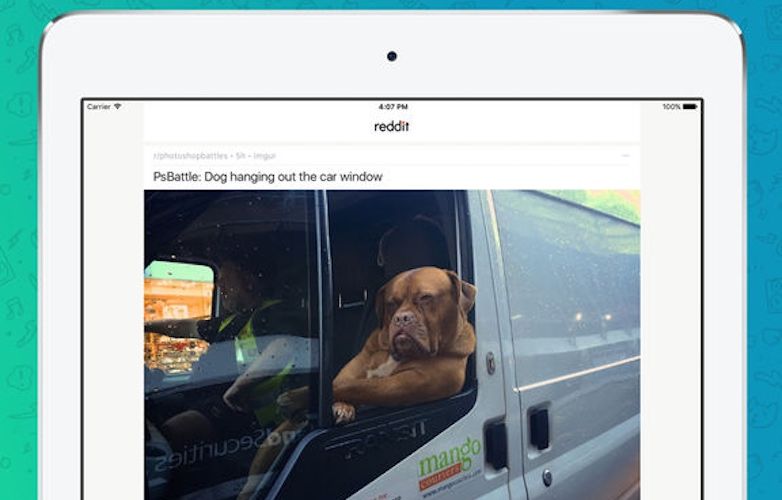 Reddit is now pushing its reach to the major platforms through its official app. A new update to the Reddit app for iOS now adds support for the Apple iPad. That's a good chance for the official app was available only for iPhone and iPod touch till now.
Reddit is accessible through a bunch of third-party apps, out of you have to pay for a few. Reddit's official iOS made debut in April this year for the iOS platform.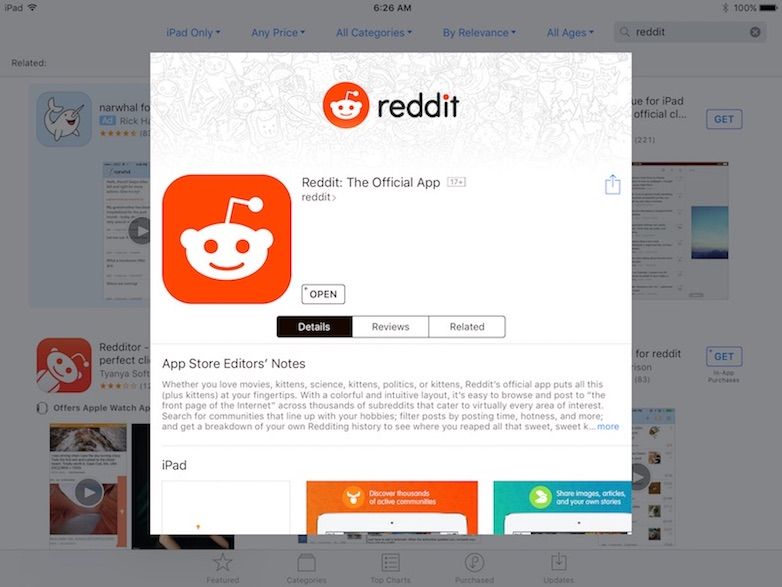 Using Reddit, you can post, view or comment on almost everything ranging from funny cat pictures to the Demonetisation in India. You can read most of the post but to participate in a thread or comment, you will have to sign up.
The official Reddit app allows you to follow and subscribe to subreddits seamlessly. It can be termed as absolute boredom killer and an excellent resource to learn a thing or two from subreddits like ELI5 (Explain Like I'm 5).
The Reddit app is compatible with the iPads running iOS 8.0 or higher and available for download from the Apple App Store.
[Source: MacRumors]