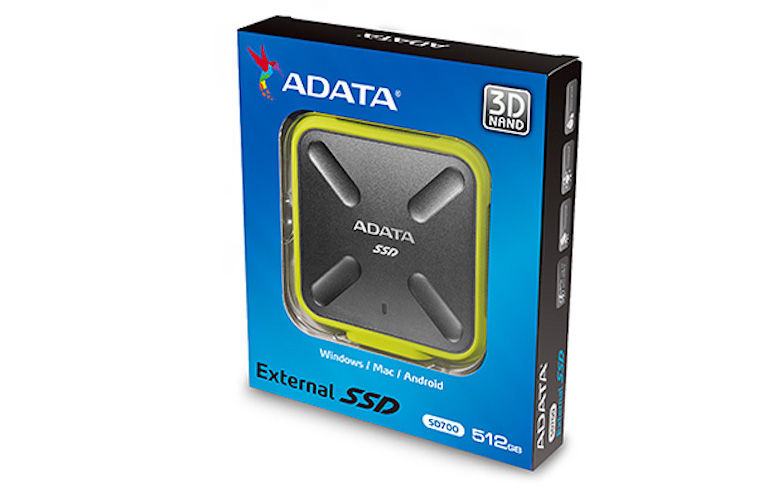 Storage solutions company ADATA recently announced the launch of a new dust, water and shock-proof SSD with up to 1TB of storage space. The model which has been christened the ADATA SD700, features 3D NAND Memory and is very compact – weighing in at just 100 grams. Let us check out the other features of this new SSD.
The ADATA SD700 like we mentioned earlier, is designed to be a dust, water and shock resistant product that should be able to take a reasonable amount of punishment. It should easily survive typical falls and drops your typical portable hard drive might not. The SD700 gets a metal enclosure that has a combination of rubber inlays and pads that help it with shock protection. In case you are wondering, this SSD is compliant with IEC IP68 standard which means that it is designed to operate for 60 minutes while submerged in 1.5 meters of water. For shock and drop resistance, is is compliant with the U.S. Army MIL-STD-810G516.6 standard.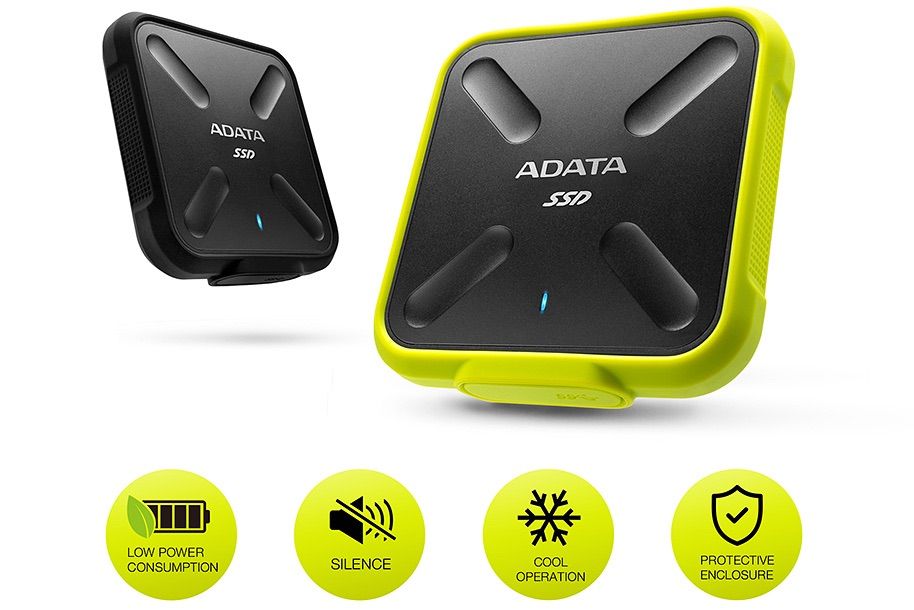 The ADATA SD700 would be offered in three storage capacity versions – 256GB, 512GB and 1TB. All these versions would offer up to 440 MB/S read speed over USB 3.0. The product would also come with a three-year-warranty ensuring peace of mind to the buyer.
The ADATA SD700 external SSDs is slated to go on sale in the U.S. on popular online stores soon. Prices start at $109.99 for the base 256GB version and $189.99 for the 512GB variant. The devices would be offered and black and yellow colour options. No word of an India launch soon.