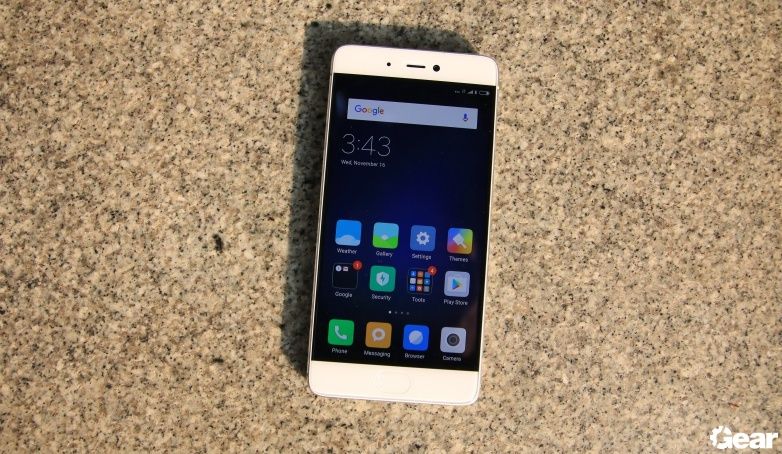 It has been a good run for Xiaomi in India. Within a span of two years, the Chinese smartphone manufacturer cemented its place among the top-five phone makers in the country. As per a report by IDC, the company has had annual growth of nearly 11 percent in India since its launch in 2014. Just last month too, during the Diwali sale, Xiaomi witnessed unprecedented sales: apart from selling a staggering one million handsets, its Redmi Note 3 was also the best-selling device online in the country.
Still, despite its growing trajectories, the company views India as a market for its entry-level devices, and has been hesitant to launch many of its flagship devices here. On this, a couple of months ago, Hugo Barra, VP of Xiaomi said, "As a company we have been around for two years in India. We still have a very small portfolio (there). We have one flagship (phone) per year and this year it is the Xiaomi Mi 5. Next year we will have another flagship phone. The flagship phone market in India is still very small… we want to keep flagship portfolio very tight in India so the new phones are only for the China market."
Clearly, the company makes no bones about its strategy. So, while the company launched the flagship Mi 5 in India few months after its official launch in China, there is no telling that its successor, the Mi 5s, which was launched in China recently, will be reaching the Indian shores soon. But despite this predicament, we managed to get our hands on the Mi5s. The phone packs powerful hardware in a 5.15-inch metal body that looks every bit impressive. But is this Xiaomi flagship competent enough to be able to fight off the competition in this segment in India? More importantly, by the time it releases in India, will it still be relevant?
Xiaomi Mi 5s: Design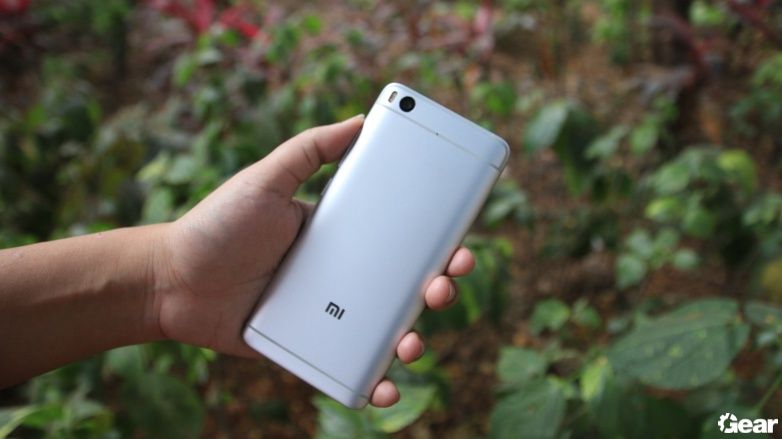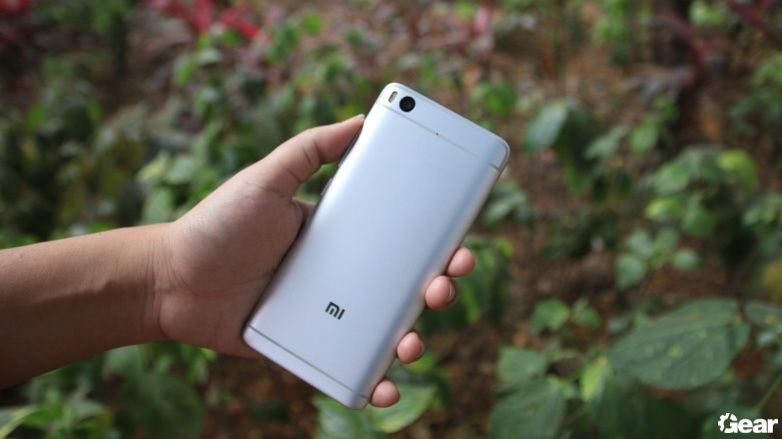 There's no denying the fact that the Mi 5s is a very good-looking handset. Right from the metal body, to the finely cut frame and the curves on the rear, the phone exudes a premium feel that one's so used to seeing on flagship devices.
The 2.5D curved display looks elegant and has very narrow bezels at the sides. Below the display are three capacitive keys: an oval-shaped home key and two capacitive key on its either sides. I absolutely loved the touch response of all the three capacitive keys. The curved back offers good grip – not once did I feel that the phone would slip out of my hand. The dual-LED light and the rear camera are neatly laid out towards the left corner. The 3.5mm audio port lies at the top edge, while the speaker and the Type-C USB port are at the bottom. Ergonomically, the phone is compact, light and comfortable to hold in hand.
It is also worth noting how the designers have managed to retain a sense of minimalism on the phone. Nothing in the design feels misplaced or sticks out like a sore thumb. That is, until the mention of the power and the volume rocker keys on the right edge comes up. Both these keys are slightly hard to press and can feel a bit awkward as a part of the design. However, this critique comes only for the fact that Xiaomi pulls off such a great design in the Mi 5s that it is easy to be disappointed at the slightest of misjudgements. So, these keys are the chinks in the armour of the Mi 5s.
Xiaomi Mi 5s: Display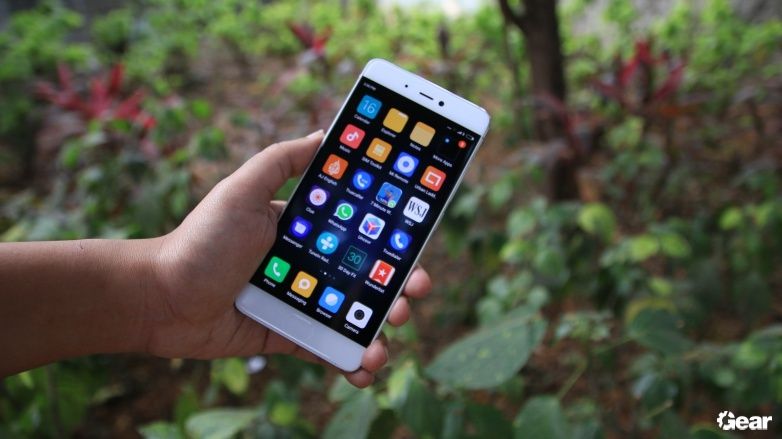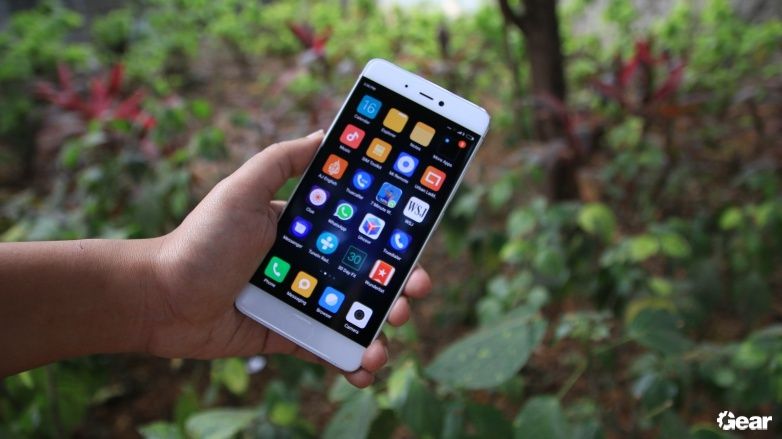 Mostly for ergonomic reasons, I'm a fan of 5-inch displays. I find them good enough to watch videos or read text comfortably on, and more importantly, I like the fact that they aren't as cumbersome to hold or carry around as bigger phones are. So, with its 5.15-inch display, there's one thing already done right on the Mi 5s.
The device has an LCD display with a Full HD resolution. The screen comes with scratch-resistant Gorilla Glass 4 protection. For an LCD display, the Mi 5s' does remarkably well. In fact, I might as well go as far as to say that it can be added into the distinguished group of the finest LCDs that there exists. It offers great contrast, deep blacks, vivid colours and wide viewing angles. The brightness is also quite impressive. It gives you a great range: you can crank up the brightness high enough to be able to comfortably read in bright light or sunlight, and also dial down low enough to be able to read comfortably without feeling any strain in low light or complete darkness. Nevertheless, to further ease in reading, the phone offers a Reading mode which reduces the display's background glare and leaves a warm yellow-ish tinge on the display. You can limit this feature to certain apps. The phone also allows you to tinker with the display's contrast settings, allowing you to choose from Automatic contrast, increased contrast, and standard.
The 4G variant of the Mi 5s comes with 3D Touch, which is similar to what Apple offers on its devices. However, I received a 3G variant for review which lacks this feature. All in all, while there may be no comparing it to Samsung's AMOLEDs, the Mi 5s' pretty much sums up what a really good LCD can achieve.
Xiaomi Mi 5s: Hardware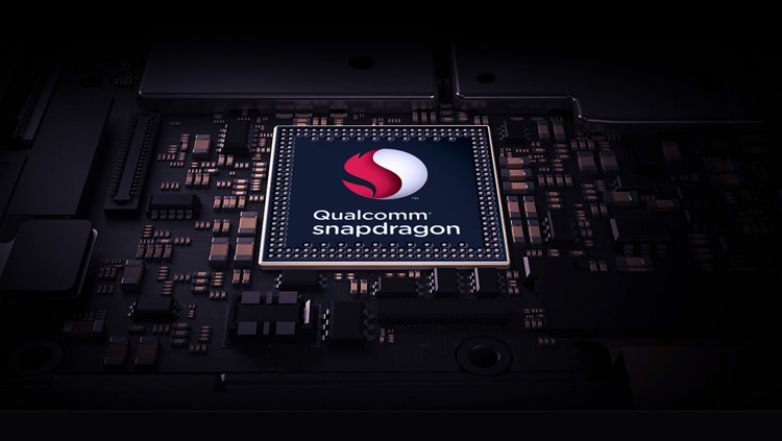 As expected from Xiaomi, the device packs the latest hardware. Thanks to a quad-core Qualcomm Snapdragon 821 chipset with Adreno 530 GPU, the phone shines on paper. Xiaomi offers the Mi 5s in two variants: one with 3GB of RAM and 64GB of internal storage, and the other with 4GB of RAM and 128GB of internal storage. All's good until you realize that this phone lacks a slot for memory expansion. Unless you are planning to buy the 128GB variant, the lack of a microSD card slot is a big downer. As with most devices in the mid-range nowadays, the device comes with a USB Type-C 1.0 reversible connector. This Dual SIM device supports two Nano SIMs in its slots. A fingerprint sensor has been integrated into the home button.
In terms of network connectivity, the device has the usual set of features such as Wi-Fi 802.11 a/b/g/n/ac, dual-band, Wi-Fi Direct, Bluetooth v4.2, GPS with A-GPS, GLONASS, BDS, and NFC. I tried pairing the device to a Bluetooth speaker using NFC, but that didn't work. I guess, Xiaomi is yet to enable this feature via a software update. There is no Radio, but then again, this can pass as most users who purchase a mid-range device aren't exactly looking for Radio FM on their devices. There are several apps like TuneIn Radio which allow you access to hundreds of stations across the world, with which you can make do for listening to music. The phone also packs most of the sensors such as accelerometer, gyro, proximity, compass and barometer.
Xiaomi Mi 5s: Software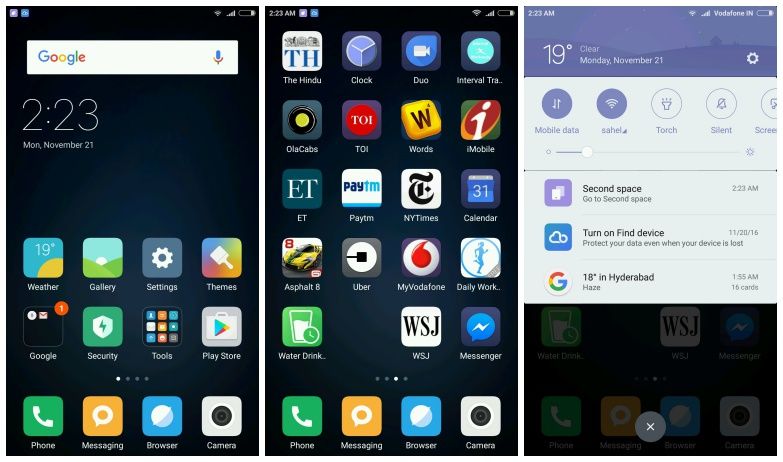 The Mi 5s runs Android 6.0 Marshmallow with Xiaomi's MIUI on top of it. MIUI is mostly simple and clutter-free, but it comes with its own baggage. For instance, it lacks an app drawer, so you will have to install a third party app drawer such as Action Launcher 3 or Nova Launcher. Also, none of Google's Play Services have been pre-loaded, so you will have to download those separately.
MIUI offers a bunch of themes pre-installed, but more variety is available at the Theme Store. On using the pinch to zoom out gesture, the UI throws up options to customise the home screen such as to move apps, apply widgets, wallpapers and add various effects for home screen transition such as slide, overslide, cascade and tube. The notification panel at the top of the screen is horizontally laid out, which, in my opinion, isn't as convenient as the vertical panels seen on other Android skins including the one from Samsung. The Mi 5s lets you either combine or separate the Notifications and Toggles layout.
Mi Mover, which allows you to transfer apps from your previous phones, is nifty and convenient. Much like the Mi 5, this phone comes with the Mi Remote app which allows the phone to double up as a remote control for most of your home appliances.
Xiaomi Mi 5s: Camera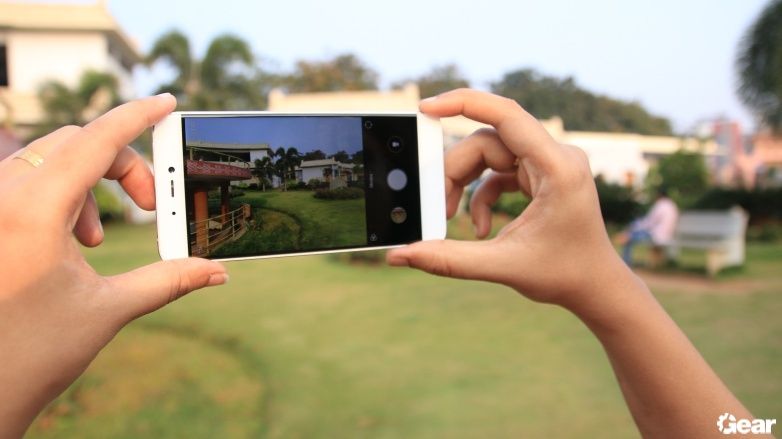 The Xiaomi Mi 5s sports a 12-megapixel camera with F2.0 aperture and dual-LED (dual tone) flash. It has a 1/2.3-inch sensor with a large single pixel size of 1.55µm which, in theory, helps in low light. At the front is a 4-megapixel secondary camera with an F2.0 aperture, 1/3-inch sensor size, and a larger pixel size of 2µm. The rear camera boasts of the same sensor as on the Google Pixel i.e the Sony IMX378.
Images taken by the rear camera in day-light are sharp with good detail. However, at times these seemed a little too sharp for my liking. Those who prefer natural colours, might find hues a bit punchy at times. The camera is quick to lock focus, and the default camera app is user-friendly.
The camera also performs well in low light: images are sharp, and colours are well-defined. Since the camera lacks OIS, images may look hazy if you are not careful to keep your hands steady. Selfie camera has a number of Snapchat-esque filters including Lomo, Color Pop, Rustic and Icy. In addition to airbrushing your selfies, the Beautify feature also lets you 'slim' your face.
The rear camera records videos at up to 4K 2160p resolution at 30fps. Videos turn out to be of good quality: they have plenty of detail and good colour reproduction. However, due to the lack of OIS, fast panning causes slight blur around the objects. The camera can change focus and exposure on the fly, although it isn't fast at it. The front camera records videos at 1080p and is good enough for making video calls.
Xiaomi Mi 5s: Performance and Connectivity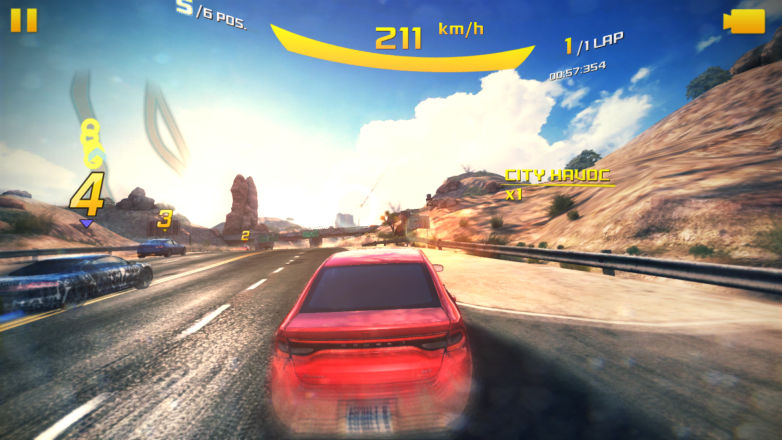 As expected from the Snapdragon 821 chipset and the Adreno 530 GPU inside it, most tasks are a smooth sail. However, what strikes me completely off-guard is the call quality. There were multiple instances wherein the callers on the other side complained of the lack of clarity. I didn't face this problem on any of the recently reviewed Samsung devices. What am I to do with faster speeds if I can't make one clear call? Keeping that aside, cellular reception was good in most areas. The fingerprint sensor works even when the display is off and works quite well. Moving on, apps load fast, there is no trouble while multi-tasking, although I did notice some lag here and there.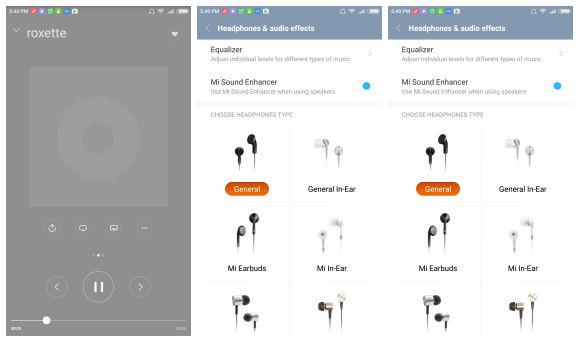 The phone handles popular video formats without any issue. Sound output via 3.5mm audio jack is impressive. The phone also offers plenty of options including Mi Sound Enhancer, which lets you change the sound output depending on the type of earphones you have plugged in. However, the speaker, on the other hand, is quite weak and produces muffled sound. The Mi 5s runs Asphalt 8: Airborne at smooth frame rates. However, it takes considerable amount of time to load the game. This is despite the fact that the phone comes with a UFS 2.0 storage chip.
Another thing that put me off about the device is that it heats up quite often. In fact, at one time, I even received a notification that the phone temperature had shot up to 45 degrees. Amid news of phones exploding, this is quite alarming and Xiaomi should take note of this overheating issue.
Xiaomi Mi 5s: Battery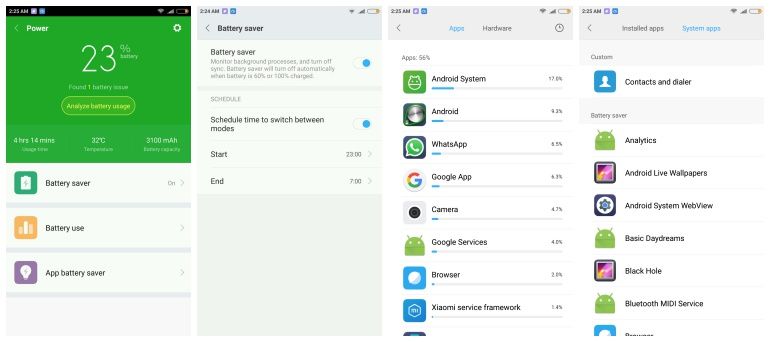 The battery is another feature where the Mi 5s excels. The 3100mAh battery takes a standard two and a half hours to charge fully from zero to 100 percent on a regular charger, and lasts exceptionally well – almost a day and a half on moderate usage. It also support Quick Charge 3.0 which Xiaomi claims allows the device to charge up to 85 percent in just 30 minutes. The phone also offers a battery saver option, but because of the extended amounts of time that the battery would run up to, I didn't really face the need to ever turn it on.
Xiaomi Mi 5s: Conclusion
The Mi 5s is an impressively designed handset with a premium build. There is a lot to like about the device, and this is despite some of its apparent flaws like the terrible call quality, muffled speaker, oversaturated images (unless you prefer those sort), and the overheating issue. While you can either afford to overlook or minimise the effect of many of the above-mentioned issues (for instance, by connecting Bluetooth speakers instead of using the built-in speaker), the one thing I find hard to dismiss is the call quality. For any smartphone, this is simply inexcusable. Having said that, it is also quite possible that this may have been a one-off instance on this specific unit. So assuming that's true, Xiaomi scores well with this great offering.
PSA: You can purchase the Xiaomi Mi 5s from GearBest, a trusted e-commerce website, for around $319.99 (₹21,815 approximately). You can also check out a whole lot of other products from the website during its Black Friday 2016 sale here. All your purchases will be safely reached to your address depending upon the shipping mode you select.