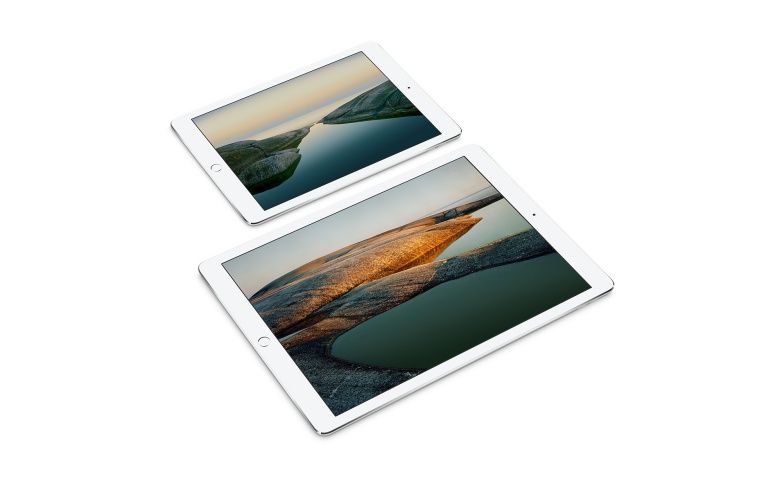 Apple currently sells iPads in three screen sizes: 7.9-inch, 9.7-inch, and 12.9-inch, and the company reportedly has plans to offer more options in the future. As per a report from DigiTimes, Apple is planning to unveil a new iPad with a 10.5-inch display in the first quarter of 2017.
According to the report, the production of the upcoming 10.5-inch iPad is set to start next month. The publication has "confirmed" this information through "Taiwan-based supply chain makers." Apple is expected to unveil a 10.5-inch iPad and a new variant of its 12.9-inch iPad at the same time. Both these iPads will come equipped with Apple A10X processing chipsets.
Apple is reportedly releasing a 10.5-inch iPad due to this screen size's popularity in business, education, and enterprise sectors. Experts believe that the US-based consumer technology giant will be able to sell around 2 million units of its upcoming iPad in Q1, 2017, and the sales could increase to 5-6 million units by the end of the year.
The company is also expected to release a slightly upgraded 9.7-inch iPad, but it will come with the older A9X chipset, and it would be lower-specced than the 10.5-inch and 12.9-inch iPads. This decision is apparently taken to improve the iPad's competitiveness with Android and Windows tablets.
Apple currently sells three iPads: iPad Mini, iPad Air, and iPad Pro. The Apple iPad Mini, which is currently in its fourth generation, comes with a 7.9-inch display and an Apple A8 processor. The second-generation of Apple's iPad Air comes with a 9.7-inch Retina Display and an Apple A8X chipset. The Apple iPad Pro comes in two screen size variants – 9.7-inch and 12.9-inch – with an A9X SoC and Apple Pencil compatibility.
[Source: DigiTimes | Via: GSMArena]