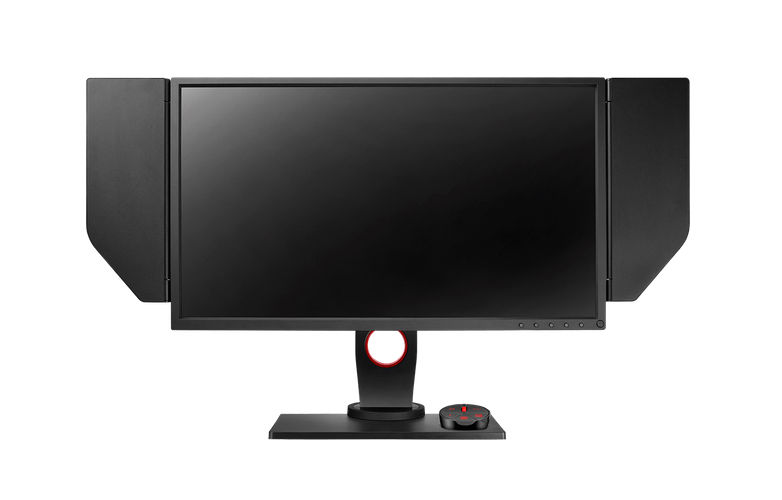 BenQ has launched its newest gaming monitor, the Zowie XL2540, in India. It has been priced at ₹45,000 in the country, and it will be available through major PC and gaming equipment retailers. The BenQ Zowie XL2540 is specifically designed for e-games, so it comes with a high refresh rate, a shield on both its sides to prevent snooping, and better performance in dark game scenes.
The BenQ Zowie XL2540 is a 24.5-inch monitor with a resolution of 1920 x 1080 pixels. An interesting feature of this monitor is an adjustable shield on both the sides to prevent snooping from fellow gamers from a rival team. It also comes with a feature called Black eQualizer that supposedly improves performance in darker game scenes without overexposing brighter areas. It also has 20 levels of colour vibrance, so gamers can set it according to their preferences.
As it is a gaming monitor, it features an ultra-high refresh rate of 240Hz. In the connectivity department, it features two HDMI ports, DVI-DL port, a headphone jack, and a separate microphone port. It also comes with a height adjustable stand that lets users adjust the monitor according to their preference using just one finger. It also comes with a special puck that lets you switch between gaming modes for faster response. Of course, these modes can be customised by the user.