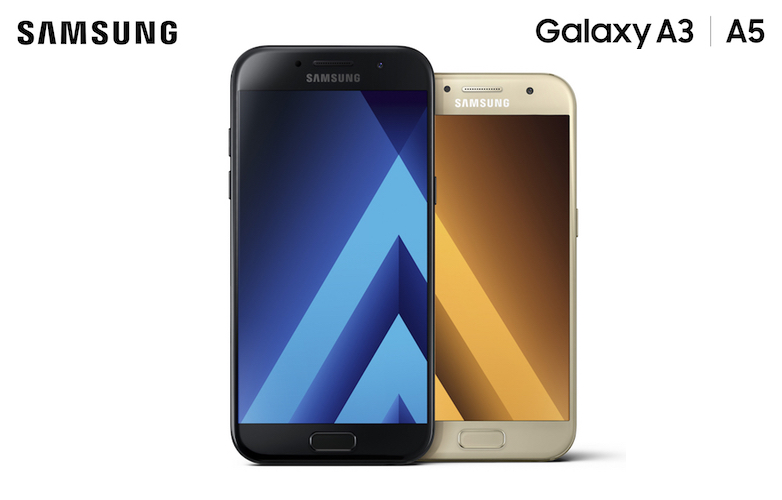 Samsung officially announced the its new Galaxy A (2017) series. It consists of the Galaxy A3 (2017, the Galaxy A5 (2017), and the Galaxy A7 (2017). All of them feature metal-and-glass bodies, IP68 certification, Always On Display, and USB Type-C ports. However, they run dated Android 6.0.1 Marshmallow operating system out of the box. Now, we've spotted an interesting entry in Geekbench's database that shows the Galaxy A5 (2017) running Android 7.0 Nougat.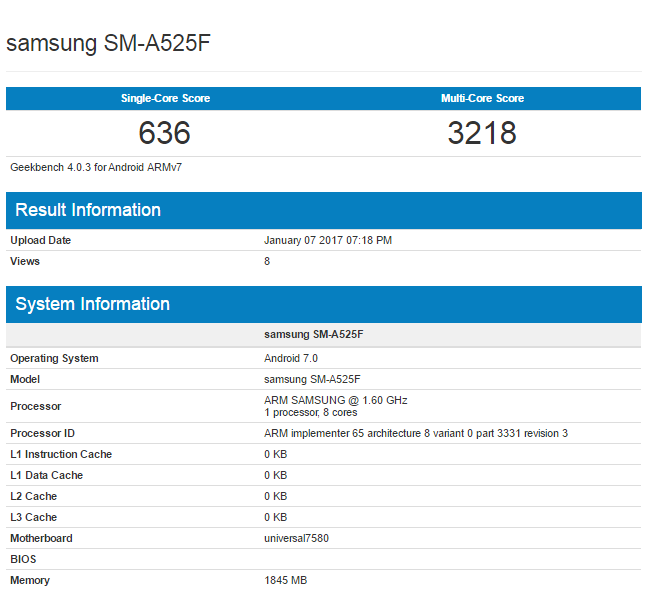 As per the screenshot above, the Samsung SM-A525F – a variant of the Galaxy A5 (2017) – is running Android 7.0 Nougat. However, one interesting point to note here is that the model number doesn't match the specifications of the phone. The Galaxy A5 (2017) uses an Exynos 7880 SoC and 3GB RAM, but the device in this entry features an Exynos 7580 processor and 2GB of RAM. Going by the specifications, the device appears to be the Galaxy A5 (2016). Whatever the case is, it appears that Samsung is testing Android 7.0 Nougat on a Galaxy A series device.
The Samsung Galaxy A5 (2017)  is a premium mid-range smartphone featuring a 5.2-inch 1080p Super AMOLED display, a 1.9GHz octa-core Exynos 7880 processor, 3GB of RAM, 32GB internal storage, and a microSD card slot. In addition to that, it has a 16-megapixel cameras on the front and the rear, both with f/1.9 aperture. Connectivity wise, it has a dual-SIM card slot, Wi-Fi, Bluetooth 4.2, NFC (and MST for Samsung Pay), USB-Type C port, and a 3.5mm audio jack.
The smartphones in the Galaxy A (2017) series are already available for pre-order in some European countries. The Galaxy A5 (2017) is priced at €429.99 (equivalent to ₹30,769), but its availability date for the Indian market hasn't been announced  yet. The Galaxy A (2017) series of smartphones isn't being launched in the US as per the latest information. Samsung has completed beta-testing Android 7.0 on the Galaxy S7 and the Galaxy S7 edge, and it might release it to consumers by the end of this month.
[Source: Geekbench]