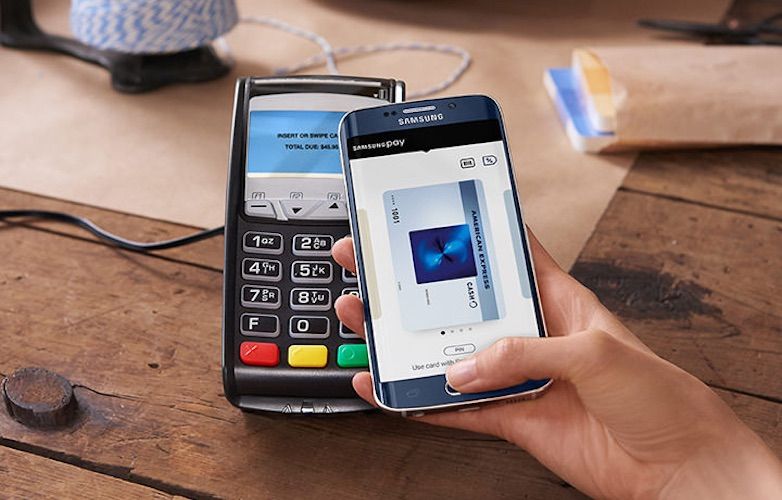 Samsung is rolling out a new software update for the Galaxy Note5 users in India. This update packs Samsung Pay app along with regular improvements in stability, performance, and general bug fixes. That confirms the imminent arrival of the Samsung Pay services in India.
Samsung Pay, just like Apple Pay, is mobile payment system which turns your mobile phone into a digital wallet. Not literally, though. Users need to scan the credit or debit card from American Express, Europay, MasterCard, or VISA and use PIN or fingerprint to set it up. Every time you wish to use your card for payment, you can open the Samsung Pay app and access it using the Fingerprint or PIN. After that, all you have to do is over the phone at the PoS (Point of Sale) device to pay the bill.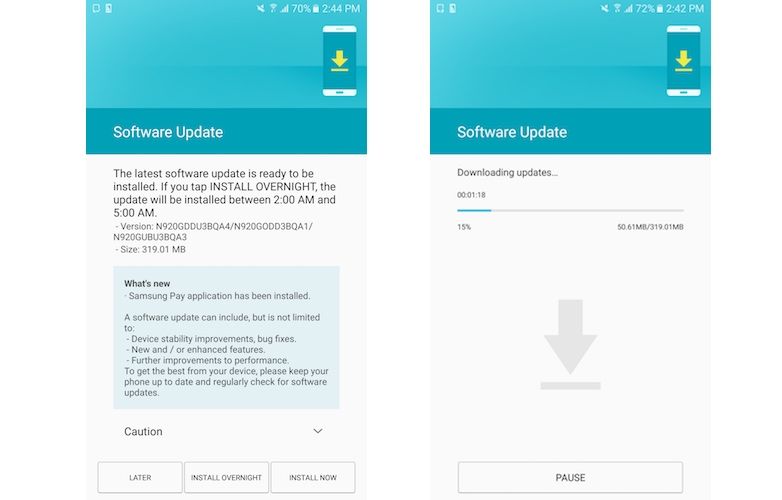 The new firmware version N920GUBU3BQA3 with 320MB file size is rolling out to the Indian Galaxy Note5 owners. The update log mentions about the Samsung Pay app along with a bunch of stability improvements and bug fixes. The Samsung Pay app is compatible with Samsung Galaxy S6, Galaxy S6 Edge, Galaxy S6 Edge plus, Galaxy S7, Galaxy S7 Edge, and Galaxy Note5. Meanwhile, Samsung has inked a deal with over 650 global and national banks to support the Samsung Pay services.
The company has already baked the Samsung Pay app inside the Android 7.0 Nougat update for the Galaxy S7 and Galaxy S7 Edge. So we estimate that the, Samsung Pay mobile payment services might be rolled out in India in the coming weeks. In India, the company is expected to tie up with American Express for the Samsung Pay service. Or possibly around the launch of Samsung Galaxy S8 and Galaxy S8 Plus.
[Source: SamMobile]