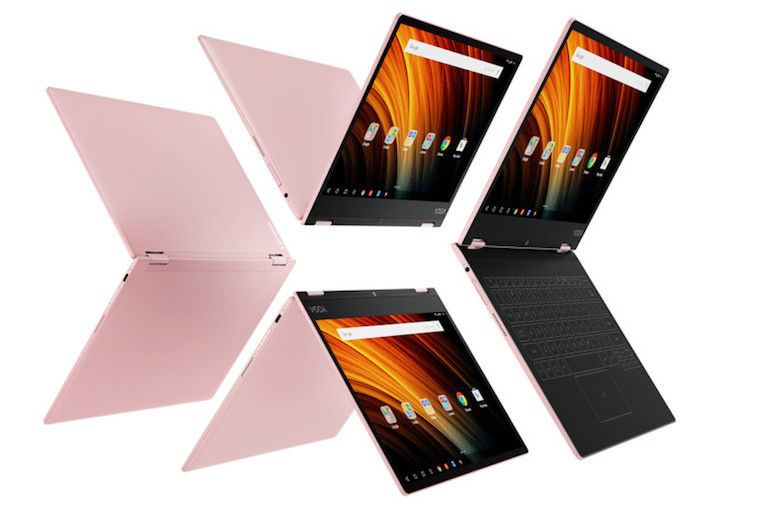 Lenovo has just launched a cheaper alternative to its Yoga Book – an Android-powered Yoga A12 tablet. The device is available starting $299 starting February 8 in the US. It will be available in two colours: Gunmetal Grey and Rose Gold.
This tablet features the much-applauded Halo keyboard which was seen on the Yoga Book. For the uninitiated, the Halo keyboard is a flat, touchscreen 'smart' keyboard which acclimatizes itself with the user's typing habits, through built-in prediction, artificial learning software and haptic feedback. The only thing that's available on the Yoga Book and missing from the Yoga A12 is the Real Pen Stylus.
The A12 comes with a 12.2-inch HD display, two Dolby Atmos-powered speakers. Under the hood, it is powered by an Intel Atom x5 processor with 2GB of RAM and 32GB of storage. The company claims that the A12's battery lasts for 13 hours on a single charge. The A12 runs on Android and features what Lenovo calls a "multi-tasking hybrid UI" and Google's Productivity Suite.
What's more, the A12 is a super sleek device, just 5.4mm at its slimmest edge. The device's chassis is made of premium magnesium and aluminium, and comes with a 360-degree hinge which allows you to rotate it in any direction easily, giving additional options to customize your device easily.