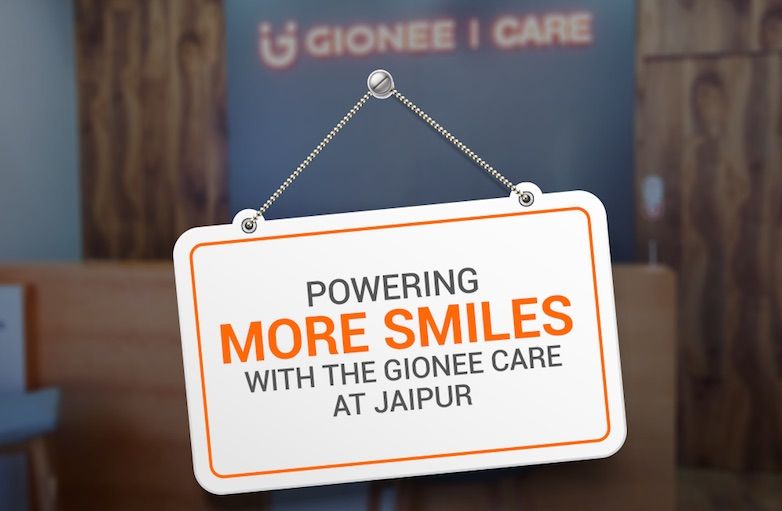 Chinese smartphone maker Gionee is apparently doing pretty well in the offline market in India. To further establish its foothold in India, the company has embarked on a mission to expand its network of service centers across the country. As part of its expansion, the company recently announced its plans to open several "Premium Exclusive Service Centers" across the country. The first of a series of such stores was opened by Gionee earlier today in Jaipur.
According to Gionee, they plan to offer "end to end comprehensive customer service and a premium experience" at the centers. These centers would also have world class ambience and will also have product experience zones. They will also conduct regular service camps and will also sell a varied range of accessories.
The company currently has 460 exclusive service centers across India and plans to expand the number to more than 650 by the end of 2017. Gionee set up the first service center in Rajasthan because of the success it has been able to achieve in the state. The company is estimated to have 12% market share in the state.
Speaking at the inauguration Hardeep Singh Johar, Regional Director, Gionee India, said;
"The intent behind opening our first Premium exclusive center is to establish a service center where technicians ensure instantaneous service to customers across devices from just one touch point. We want to bring the waiting period during after sales support down from days to a few minutes. Jaipur has been very responsive to Gionee as a brand and our offerings, and we are obliged to dedicate the launch of a premium exclusive store to the city of Jaipur and its citizens".
[Via IT Voice]