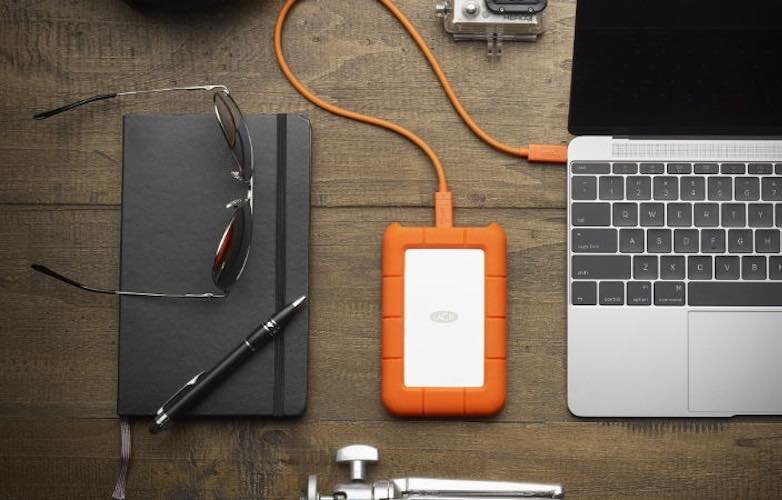 LaCie has announced the launch of its new range of rugged hard drives with USB Type-C ports in India. The company announced these products at the 25th Convergence India 2017 expo in New Delhi. These new hard drives come in three storage variants and will set you back by Rs.11,400, Rs.15,570, and Rs. 22,190 respectively, and come with a two-year warranty. These hard drives are designed for use with new products that do not get the standard USB port and only ship with the smaller, more versatile USB Type-C ports.
A press release issued by LaCie at the launch event read;
"The Rugged USB-C drive's USB-C cable is fully reversible with no up/down or left/right orientation, so there's no wrong way to connect the product. Not only is this new drive Thunderbolt 3 compatible, it can also be connected to USB 3.0 computers thanks to the included USB-C to USB-A cable."
LaCie claims that these hard drives offer transfer speeds of up to 130MB/s –  enough bandwidth to browse large photo libraries without lag. The hard drives come with a rugged durable shell that is resistant to drops and rain. LaCie says that the mobile drives are tough enough for extreme conditions ranging from "sudden rainstorm to a crush of suitcases in an airplane cargo hold."
These new LaCie hard drives are already on sale in India and can be purchased from leading online and offline stores across the country.