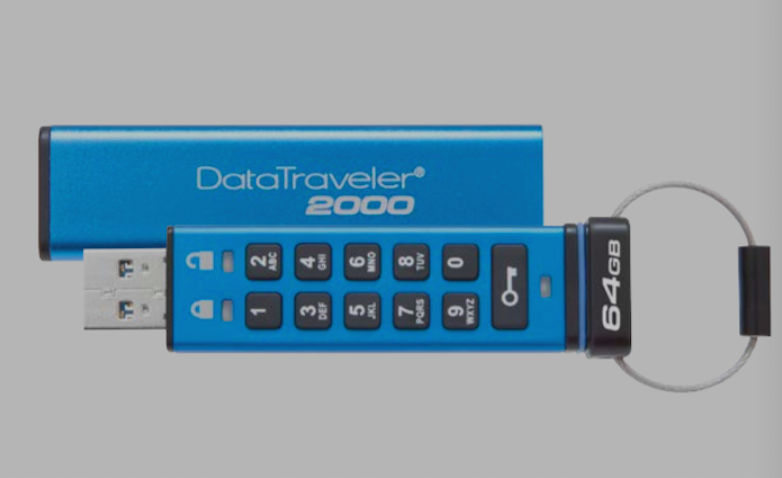 Kingston has launched DataTraveler 2000, a USB 3.1 drive featuring an alphanumeric keypad to lock the drive up with a word or number combination. Priced at ₹10,000 for the 16GB variant, ₹14,000 for the 32GB variant and ₹18,000 for the 64GB variant, the drives will be available both at online and retail stores.
The Kingston DataTraveler 2000 also features hardware based full-disk AES 256-bit data encryption in XTS mode, which performs the encryption on the drive and not on the host computer, leaving no trace of the PIN on the system, according to the company. Its auto-lock feature is activated when the drive is removed from a device, and it deletes the encryption key after 10 failed intrusion attempts.
The USB flash drive can be used on any device with a USB 2.0 or USB 3.1 Gen 1 (USB 3.0) port. The DataTraveler 2000 is compatible with Windows 10, Windows 8.1, 8, Mac OS X v10.9.x+, Linux v. 2.6.x+, Chrome OS, and Android. The drive is IP57 certified, and its design, Kingston claims, protects from everyday elements such as water and dust.