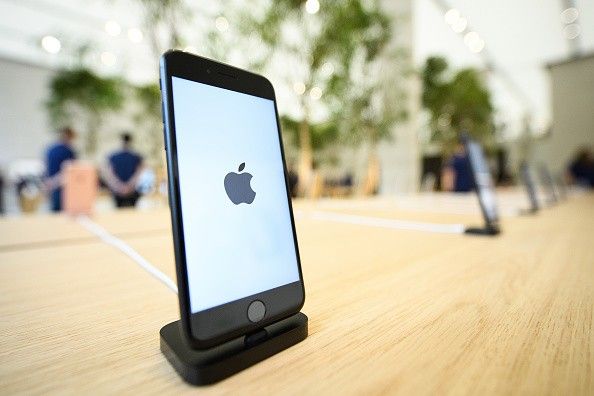 While we've heard dime a dozen reports about the iPhone 8 sporting an OLED panel that will be manufactured by Samsung, there are new reports coming in, this time, about its battery capacity and dimensions. Recent reports from famous Apple leakster Ming-Chi of KGI Securities suggest that Apple's latest offering will pack a 2700mAh battery capacity. It has also been disclosed that the handset will have similar dimensions to those of the iPhone 7. Consequently, the new device is expected to have 38 percent more battery capacity than the previous iPhone 7. Ming-Chi also posted the following image of how Apple is expected to achieve this feat.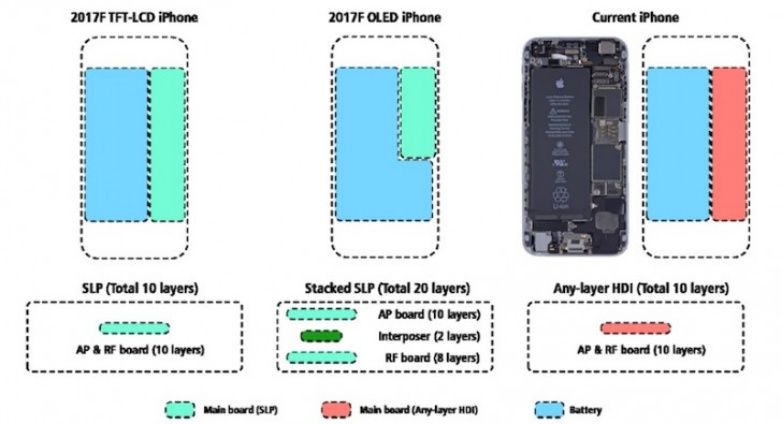 It seems phenomenal that Apple will be able to pack in such a huge battery capacity into a small sized frame. It is said that the company will make use of a stacked "substrate-like" PCB mainboard, that makes the board smaller, leaving the rest of the space to be taken up by the battery.
Kuo reasons,
As battery material tech isn't likely to see major breakthroughs in the next 3-5 years, mainboard area can only be reduced via stacked SLP, which makes space for larger battery and extended usage time. Thanks to stacked SLP, we expect the OLED iPhone to have similar dimensions to a 4.7-inch TFT-LCD iPhone, and have comparable battery capacity (equipped with around 2,700 mAh L-shaped 2-cell battery pack) to a 5.5-inch TFT-LCD iPhone. The battery life of the OLED iPhone could be better than that of the 5.5-inch TFT-LCD model as OLED panels are more energy-efficient than their TFT-LCD counterparts."
Furthermore, this stacked PCB mainboard is also likely to cost the company a whole lot. Paired with the OLED screen, it won't be surprising that the iPhone 8 turns out to be the most expensive iPhone yet.